Holding onto Hope – New Release from Nicki Edwards
Published:
January 1, 2020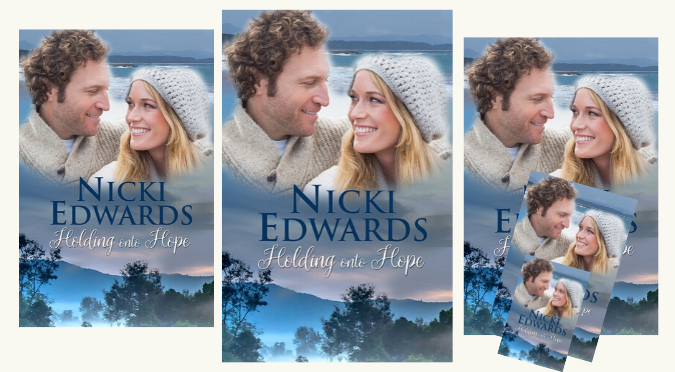 Can vet Mitch Davis give up everything for Hope Rossi – and a chance for love?
Out now!
Read an excerpt, and read Nicki's answers to The 5 Big Questions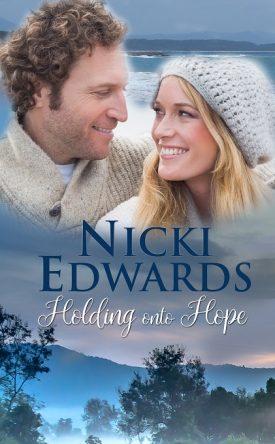 Stuck in a stressful job and trapped in a toxic relationship, paediatric oncology nurse Hope Rossi needs to run. When her cousin Courtney begs for her help, Hope is on the next bus to Macarthur Point – the quaint seaside fishing village that was home to her happiest childhood memories.
Veterinarian Mitchell Davis loves his life in Macarthur Point and loves caring for all creatures great and small at the animal hospital he proudly owns. After a troubled upbringing, he's finally found peace, people who love him unconditionally, and a place to call home.
When Hope comes back to town after fifteen years away, Mitch has no idea whether she'll still have feelings for him. Fearful of being hurt, Mitch has never admitted how he feels about Hope to anyone – not even her.
How can he hold onto Hope and convince her that staying in Macarthur Point doesn't mean giving up her freedom? Or should he take a risk and give up the life he's made for himself for a chance of love, even if that means leaving the one place he feels safe.
Excerpt from Holding onto Hope by Nicki Edwards
Mitchell yanked off his rubber gloves and tossed them to one side. He was filthy, his khaki overalls and jumper covered in smelly birth gunk. Slipping his arms out of the straps of his overalls he yanked his jumper over his head, balling it up and tossing it aside ready to be thrown in the nearest bin. No point bothering to take it home to wash.
As he stretched his arms above his head to ease the kinks from his back, a long, low whistle caused him to spin around so quickly he almost lost his footing.
A split second before he turned around, Mitchell knew it was Hope. She'd always teased him that he had a sixth sense when it came to her.
When he saw her standing there, leaning back against the fence, one gum-booted foot crossed in front of the other like she had all the time in the world, his stomach knotted, and his breath hitched. If his hands weren't filthy from birthing a calf, he'd have rubbed his eyes to make sure he wasn't seeing things.
He'd had less than twenty-four hours to get his head around the fact she was back in Macarthur Point and now she was here in front of him, all blue eyes, blonde hair and smattering of freckles across her nose. Nothing could have prepared him for the shock of seeing her.
'H . . . Hope,' he somehow croaked out a stammered greeting.
She grinned. 'Looking good, Mitch Davis,' she drawled.
Her simple greeting crash-landed in the space between his head and his heart. He took pride in his ability to remain level-headed in a crisis or emergency, but Hope's presence in front of him was pushing on every one of his internal panic buttons. His rib cage was so tight every breath was an effort. Not knowing what to do or say, he stood and stared at her.
She looked good too. Correction. She looked great. How she managed to look so incredible in a pair of faded denim jeans, a shapeless black puffer jacket and a beanie was beyond him, but then again, he'd always been mesmerised by her natural beauty.
He snuck a glance at her leg but her loose jeans and boots hid any sign of a prosthetic limb.
'How long have you been standing there?' he asked finally.
She beamed at him. 'Long enough.'
Buy Holding onto Hope
Should Mitchell take a risk and give up the life he's made for himself for a chance of love, even if that means leaving the one place he feels safe?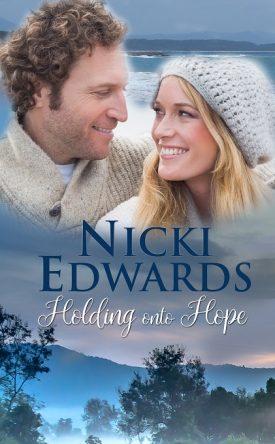 Nicki Edwards answers The 5 Big Questions
How long did it take you to write the book?
It took ages to write this book. I started it almost 12 months ago, finished it quickly then sat on it for ages. When I picked it up again to look at it, I needed to do a total rewrite. It's been one of the hardest books I've had to write. Unlike Second Chance Christmas which took me around 2 months to write from start to finish!
What was the most difficult or complex aspect of writing your book?
Finding time to write it. I'm currently working fulltime this year so it's been hard to carve out space to write. Hopefully that will change next year.
What gave you the most pleasure when writing your book?
Being able to visit the fictional town of Macarthur Point. I love visiting the places I base my books on.
Are you nervous when a new release comes out?
I cannot tell you how nervous I am. I want to hide in a cave and never come out. It's like having a baby and wondering if anyone is going to tell you it's ugly!
What's the best thing a reader could do if they enjoyed your book?
Tell a friend and tell me!
Nicki Edwards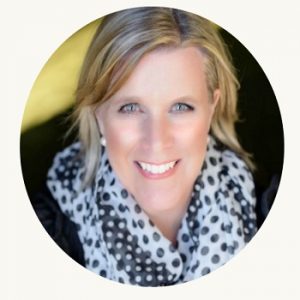 Author of Heartwarming Australian Romance
Country town life. Love and medical drama.
Read more about Nicki and her books and discover where to find her on social media
Subscribe by email to receive our occasional blog posts 
– and never miss a new book release!
Stay up-to-date on the latest Australian fiction releases and news