GUEST AUTHOR Vanessa Carnevale and new release – A Child of My Own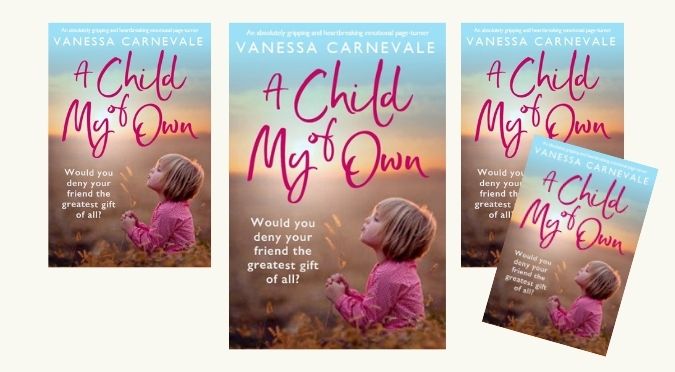 Vanessa Carnevale is an Australian author many of you will already know and we're delighted to have her as a guest author
with her new release
A Child of My Own
A Child of My Own is a heartbreaking, gripping and emotional story about motherhood, loss and friendship, perfect for fans of Jodi Picoult, Kelly Rimmer and Kate Hewitt.
OUT NOW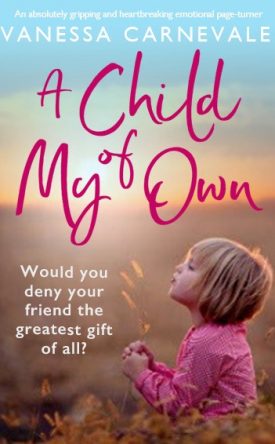 As I watch her walk away, an arm raised to her face as she wipes tears from her eyes, I wonder if I really can go through losing her again. Because if I do this, I might gain a child, but I'll lose her in the process.
Isla and Ben are devoted parents to their beloved daughter, Reese. She is their little miracle, the child they thought they'd never have until donors made her existence possible. But Isla has never told Reese about her biological parents. She wants to be honest with her daughter, but can she bear to open up old wounds?
Then Isla receives a call from Lucy, once her closest friend and the donor who made her dreams come true, and it seems she may need to make a decision sooner than she thought. They haven't spoken in almost ten years, but Lucy has devastating news: she has lost her beloved husband Nate, just after they decided they wanted to become parents after all.
Heartbroken for her friend, Isla welcomes Lucy back into her life. But then Lucy comes to Isla with a request that changes everything.
If Lucy gets what she wants, Isla's perfect family could be destroyed. But would she deny the woman who helped her become a mother the chance for her own happiness?
Read an excerpt below but first, a few words from Vanessa 
I'm Vanessa and I'm so glad to be connecting with you!
A CHILD OF MY OWN is my fourth novel. When I set out to write this book, I decided I wanted to write about an enduring and life-long female friendship that, despite its challenges (and there are many!) could withstand the test of time. As readers follow Isla and Lucy's messy journey, they might find themselves asking whether the friendship would endure or not if they were in the same situation. As I wrote the book there were times when I questioned how I might react to certain situations these characters are faced with.
At the heart of this story with its ups and downs, flawed characters, and complex mother-daughter relationships, is the power of forgiveness when forgiving isn't easy, and of course, one of my favourite things to write about: love.
I hope you enjoy A CHILD OF MY OWN!
Vanessa
BUY A Child of My Own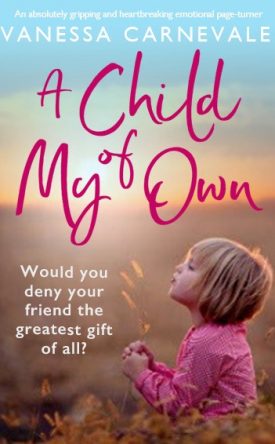 Vanessa Carnevale
I write fiction and the occasional freelance article too. I'm the author of The Florentine Bridge and The Memories of Us. My third novel, My Life for Yours was released in August 2020 and my new book, A Child of My Own, was released on 5th March 2021.
In September 2016, I hosted my first sold-out writing retreat in Tuscany called Your Beautiful Writing Life. In 2017, myself and author Lisa Ireland hosted a retreat in Daylesford, Victoria, AUSTRALIA.
From time to time I'll be hosting workshops for writers, so be sure to add yourself to my newsletter list to keep up to date with forthcoming workshop dates, including a future retreat and book news.
I'm based in Melbourne, Australia, though I travel to Italy, (my home away from home), as often as I can.
Over the years, my work has been published in and I've been featured in magazines, newspapers and online, including publications such as Muse magazine, The Huffington Post, Elephant Journal, The Green Parent (UK), Italy magazine, and more. In 2017 I was a finalist in the Best New Author category for the AusRom Today Readers Choice Awards.
Excerpt from A Child of My Own by Vanessa Carnevale
PROLOGUE
Dear Lucy,
The slopes were calling. Actually, the black run was calling, and I wanted to let you sleep in. I tried to come up with ten compelling reasons as to why we should have a baby over my espresso this morning, but I came up with nothing. Nothing! I don't have specific reasons for wanting this for us, aside from the fact that I feel like I'm ready to become a dad – that I'm ready for us to start a family. Being at home after the accident, I slowed down and it dawned on me that there's space in my life – our life. It's more of a feeling – knowing there's room for more in our life, and the thing that can fill that space is a baby, a child. A little girl with sparkling blue eyes like her mother, who loves to swim in the ocean, or a little guy with wavy nut-brown hair like his dad, who loves to surf on Sundays. 
I know we said we'd never do it. But they make really cute kids' surfboards these days, and if we're going to teach a kid to swim, it may as well be in the ocean. 
If you're open to the idea after reading this, then we can start arguing about names tomorrow.  
In all seriousness, the spare room would look great as a nursery. I guess it comes down to whether you can imagine the way the future might look for us as parents. 
Lucy, you and I have so much love to give, and maybe we could extend that love to a baby. 
I love you.
Nate 
P.S. This is not, and never will be, a deal-breaker for me. 
P.P.S. Leo for a boy? Mikayla for a girl? In case you say yes.
Find and connect with Vanessa on social media
More books from Vanessa Carnevale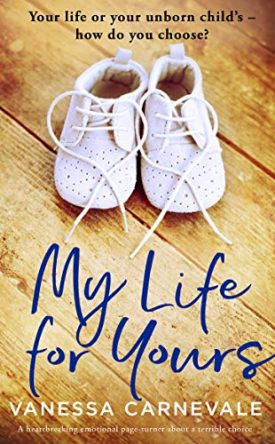 Available in eBook and paperback from your favourite online retailers such as

Your life or your unborn child's – how do you choose?
Paige and Nick are happy. They have a beautiful home, a loving family and, most importantly, they would do anything for each other. Now, they are having a baby and it feels like all their dreams are coming true.
But joy turns to despair when they discover that Paige has a rare, life-threatening heart condition and they lose their longed-for child. Heartbroken, the couple must accept the reality that they may not become parents after all.
Just as they begin to come to terms with their loss, Paige unexpectedly falls pregnant again. Paige's heart is still weak, and to carry the baby to term puts them both at risk. The couple now face an impossible decision: Paige's life or the life of their unborn child?
If Paige keeps the baby, she could lose her life and destroy the man she loves. If Nick tries to stop her, he may lose them both forever. It's the most important decision they have ever had to make – and time is running out.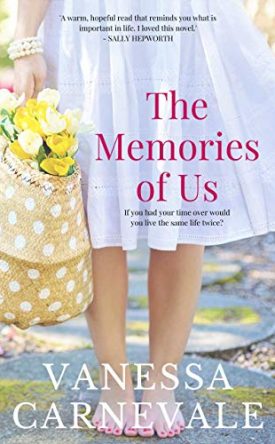 Available in eBook and paperback from your favourite online retailers such as

Dear Gracie, Here are some things you should know: The yellow toothbrush is mine. You sleep with your socks on. You and I were the closest thing to perfect I ever knew in my life… Love, Blake
After an accident leaves Gracie with severe amnesia, she finds herself struggling to recall the details of her life: the elements of her past, her personal preferences, even the identities of her loved ones.
Recollecting little more than the bond she shared with her late mother over their mutual love of flowers, Gracie leaves the life she's established with Blake, the fiancé she can't remember, and moves to the country where she attempts to revive her mother's abandoned flower farm.
What she doesn't count on is developing a deep connection with Flynn, her neighbour. Reconciling the person she has become with the person she was, Gracie must confront the fact that she might lose both chances at love before she can find herself.
A heartwarming and romantic read about love, second chances, and finding your true self, perfect for fans of Josephine Moon, Josie Silver, and Jojo Moyes.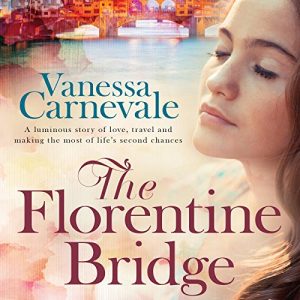 Currently available in audiobook

Young Australian artist Mia Moretti has been cancer free for nine months. But her battle with the illness has taken its toll, leaving her depressed and tormented by overwhelming fears. What's more, she can't seem to paint anymore.
Mia needs a fresh start so when a surprise opportunity to travel to Tuscany presents itself, she takes it. With any luck, this trip will help her find whatever it is she needs to open her heart and start painting again. What she doesn't count on is meeting Luca, a handsome Italian mechanic.
With his smile, his warmth and his inspirational outlook on all the good things life has to offer, he sweeps her off her feet.
As Mia slowly lets down her walls and allows Luca in, her passion for life is reignited and her new perspective begins to inspire her art. But just when she's ready to let go of her past, will a tragedy threaten her new life with Luca? Full of heart and hope, a love story about la dolce vita in Tuscany.
Buy Vanessa's new release A Child of My Own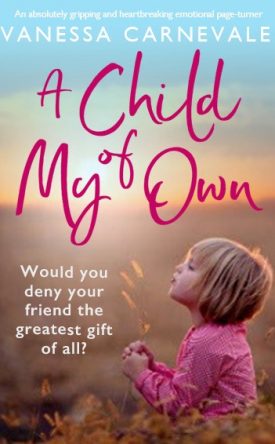 We hope you're enjoying our Book News.
Subscribe

 below by email to receive our occasional Book News – 

and never miss a new book release!
Stay up-to-date on the latest Australian fiction releases and news