Guest Author T.M. Clark – Cry of the Firebird
Published:
December 9, 2019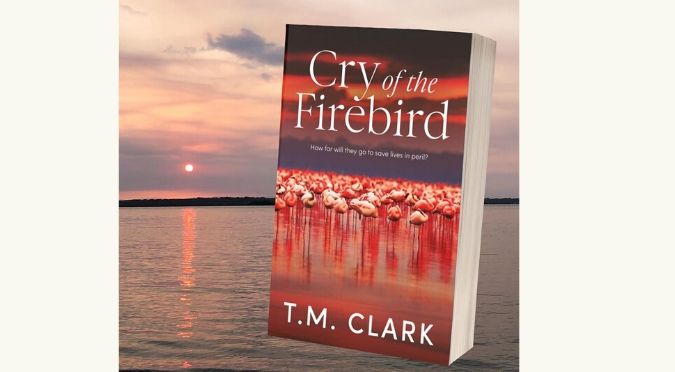 This month's guest author will take us out of our armchairs and straight to Africa.
 "Australian author T.M. Clark combines her passion for storytelling with the wilder places in her multicultural saga and thriller books."
We think you're going to love her books!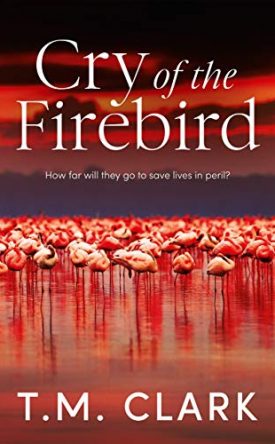 In the badlands of Africa, a resourceful doctor fights to save her patients' lives.
South African-born Doctor Lily Winters, a consultant with the World Health Organization, has been in the thick of some of the worst humanitarian disasters across the globe. But when she's posted back to South Africa following the suspicious death of an ex-colleague, she faces the biggest medical mystery she's ever seen.
The resettled San community of Platfontein is exhibiting a higher-than-average HIV infection rate, and their people are dying. The cases Lily takes over are baffling and despite her best efforts the medicine doesn't seem to be helping.
To save this unique community, Lily and a policeman from the Kalahari, Piet Kleinman, join forces to trace the origins of the epidemic and uncover the truth. Their search drags them into the dangerous world of a corrupt industry driven by profit while the authorities meant to protect their community turn a blind eye. In a race against time Lily and Piet will put not only their careers but their lives on the line…
Australian thriller writer T.M. Clark returns with a vivid, action-packed adventure in the tradition of Wilbur Smith.
T.M. Clark
I was born in Zimbabwe, and have lived in South Africa and England, but now call Australia home. I'm married and have two sons.
When not running around after the men in my life, I get to enjoy my hobbies, which include boating, reading, sewing, travel, gardening, and lunch with my author friends, (not necessarily in that order!)
I'm passionate about different cultures and wildlife, the wilder places in the world and literacy.
Cry of the Firebird is T.M. Clark's latest release and is available in paperback and eBook
Excerpt from Cry of the Firebird by T.M. Clark
CHAPTER 1
Kimberley, South Africa, 2017
Quintin Winters pulled his violin, La Angelique, from her bed of purple velvet, along with Fred, his bow, and smiled fleetingly before tucking them under his arm. He walked outside onto the verandah, which looked out over their property, towards their neighbour's game farm. Today there were at least fifty flamingos that had stopped to visit. A few more were silhouetted against the golden sky as they honked and joined those already gathered in the cool water. He and Lily had done extensive work on building a bigger dam soon after Minke, their rescued flamingo, had left them, in the hope that one day, flamingos might visit. If Minke was one of those there now, they would never know.
Beyond the game fence, a herd of majestic eland grazed the small hill, while a group of impala ate against the fence line, their tails continually moving to keep the flies at bay. A troop of monkeys clambered up and over the fence, using the thick upright pole. Never ones to be imprisoned, they now ran towards the water's edge and an evening drink, chattering madly between themselves, almost as loud as the flamingos. Buying Hacienda El Paradiso had been one of the best decisions Quintin and Lily had made together. The landscaping had been worth it. So had the extensive renovations to the house. Their room had been designed to capture just this sight: the flamingos on the dam.
Quintin sat down next to Lily, who was dressed in a pink pyjama top, to watch the sunset. She loved the flamingos as much as he did, and everything they represented to both of them.
He leaned over and kissed her forehead, breathing in her scent. He smelled strawberries. Bessie had obviously washed her hair while he'd been at Kamfers Dam. His own hair was still damp from the rushed shower he'd taken. Her braid was neat, with a pink-striped ribbon at the end keeping it in its place.
He removed the elastic and loosened her silky locks, once so dark, now streaked heavily with grey. Lily only liked to braid her hair at work, otherwise she preferred to have it free. Like she was.
'There you go, my wifie,' he said. 'I'm sorry I'm a little late getting here tonight.'
He rubbed his hands together, creating warmth. Then flexed his fingers against each other, ensuring that the stiffness from being broken all those years ago was massaged out, and they would perform once again as they were meant to. Lifting La Angelique, he tested a few notes with Fred patiently caressing the strings.
She was still in tune.
'There was so much to do at the dam today. The good news is that the breeding season is going well, despite this drought. The dam received a good shower and some decent run-off a few days ago, and now the green algae looks a bit like pea soup all over the place. There are about ten thousand adults still waiting with the nursery chicks. The creche has settled in on the north-western side of the pan. Piet and his trusty Platfontein helpers are making sure that when they roost there, they have no unexpected visitors, either four-or two-legged, to disturb them. There are already three or four chicks who have managed to become airborne, even if for only a moment.
Buy Cry of the Firebird
In the badlands of Africa, a resourceful doctor fights to save her patients' lives.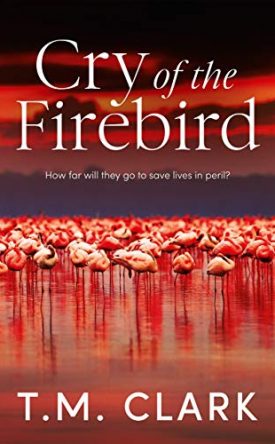 More books by T.M. Clark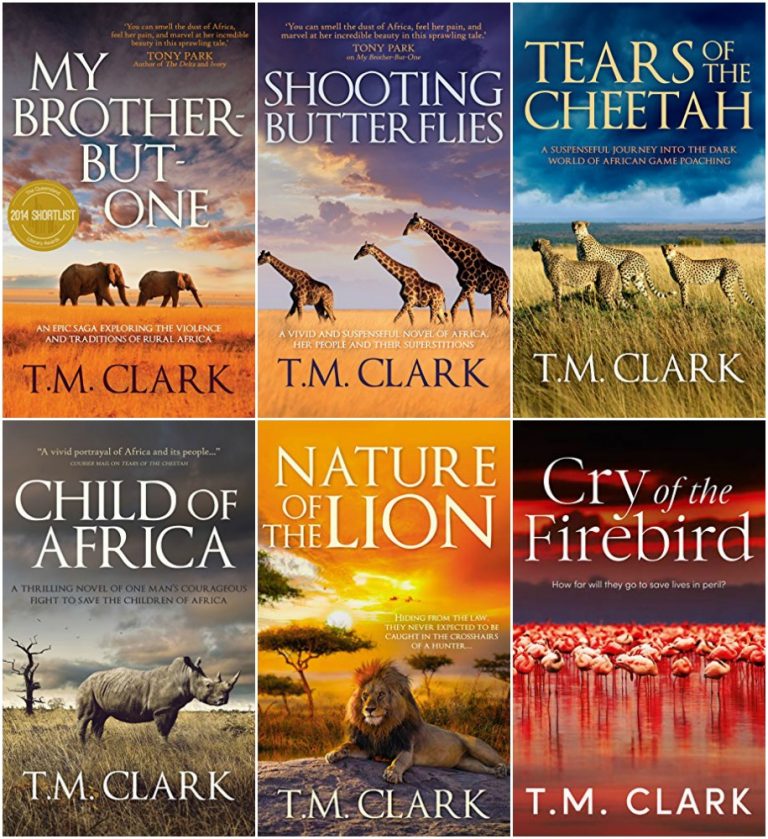 Find T.M. Clark on her website: https://www.tmclark.com.au
Find T.M. Clark on Facebook: https://www.facebook.com/tmclarkauthor
We hope you have many more thrilling journeys with T.M. Clark's books!
Subscribe by email to receive our occasional blog posts 
– and never miss a new book release!
Stay up-to-date on the latest Australian fiction releases and news