Guest Author Kerry McGinnis – The Roadhouse
Published:
October 11, 2019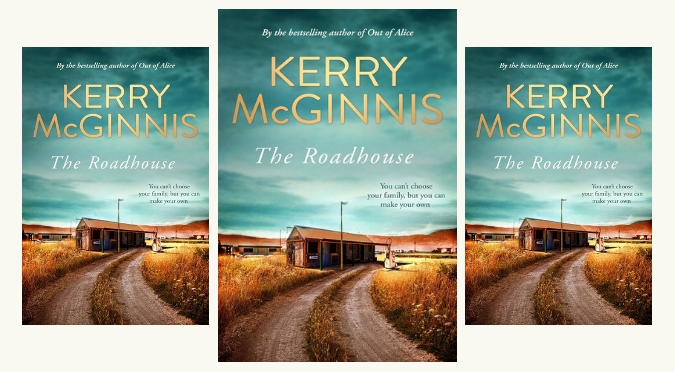 From the bestselling author of The Heartwood Hotel comes the suspenseful new outback mystery from Australia's authentic rural writer and beloved voice of the bush.
We're delighted to have Kerry McGinnis as our guest author this month along with her new release and latest bestseller
The Roadhouse
Read the story blurb, and read an excerpt from Chapter One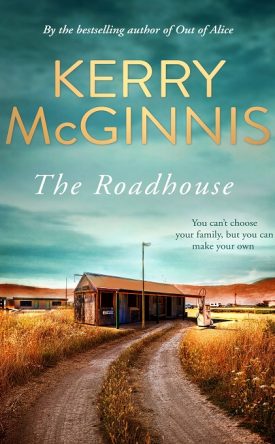 When aspiring actress Charlie Carver learns that her cousin Annabelle has died, she immediately leaves Melbourne to fly home to the remote family roadhouse east of Alice Springs. It has been years since her last visit and her relationship with her mother, Molly, is strained but Charlie is determined to patch up their differences.
The reunion, however, is interrupted when Molly suffers a heart attack. With her mother airlifted out for life-saving surgery, Charlie is left to take the reins of the struggling family business, alongside friends old and new, including the captivating local stockman Mike.
The authorities declare Annabelle to have taken her own life, but when a woman's body turns up at an abandoned mine site, Charlie begins to wonder what else is being covered up, and why.
Beginning a search for the truth, a perilous bush chase unfolds that threatens her own life, causing Charlie to wonder whether she ever knew Annabelle at all…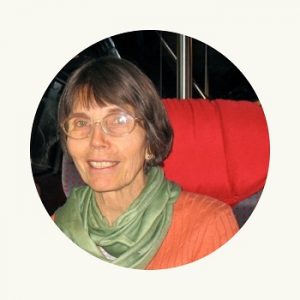 Kerry McGinnis was born in Adelaide and at the age of twelve took up a life of droving with her father and four siblings. The family travelled extensively across the Northern Territory and Queensland before settling on a station in the Gulf Country. Kerry has worked as a shepherd, droving hand, gardener and stock-camp and station cook on the family property Bowthorn, north-west of Mt Isa. She is the author of two volumes of memoir, Pieces of Blue and Heart Country, and the bestselling novels The Waddi Tree, Wildhorse Creek, Mallee Sky, Tracking North, Out of Alice, Secrets of the Springs and The Heartwood Hotel. Kerry now lives in Bundaberg.
Take a look between the pages of The Roadhouse
Chapter One
I came home to Garnet Soak following an absence of five years. My mother had rung me from the tiny Northern Territory roadhouse to say that my cousin Annabelle had killed herself.
My first dazed reaction to this incomprehensible news was, I am ashamed to admit, a spurt of irritation. 'Typical,' I muttered, then heard my mother's voice, thin and faint as though she'd momentarily turned her head away from the mouthpiece.
'What was that, Charlie?'
'I just asked why,' I lied. 'What sort of crisis was she indulging herself in this time?'
'Charlie!' she remonstrated, her tone suddenly strong again, like the woman herself. Then she sighed. 'I don't have the details. There was a letter, apparently, but naturally I haven't seen it yet. Young Tom, the copper from Harts Range, brought the news – he's only just left. It happened yesterday but it took a while for someone to call the local authorities. She was in New South Wales, Charlie. Some little town on the coast. The police there must have got onto the ones in Alice, then they rang the cop shop at Harts Range with the news. So Tom Cleary came this morning to tell me.'
'How? I asked baldly. 'Did she jump off a cliff? Though I can't see that happening – too much damage and she wouldn't like that. Or was it an overdose? That's popular down here . . . What exactly did they tell you happened, Mum?'
'They think she just took off her clothes and swam out to sea until she drowned.' Mum sighed. 'Of course, they can't know, but why else would she leave her clothes? As to when it happened, they've based their timing on the tides. She left the note with her clothes, you see, all folded and weighted down with a piece of driftwood, and they hadn't been washed away. Her watch was there, and her driver's licence, but no handbag. So they think she must have left wherever she was staying with the intention of killing herself. She must've written the note and then just walked into the sea. That's the official interpretation. The note she left is addressed to me, so the police have mailed it on. There was even a stamp on it, apparently. Not that I'll get it before the weekend.'
'No.' Today was Wednesday, but the road mail that served the roadhouse and the half-dozen desert cattle stations along the Plenty River Highway only ran on Saturdays. 'So, the upshot is there'll be no certainty. Nor will we have a body to bury. How could she do that to us? Annabelle always thought of herself first, but really! Even I wouldn't have suspected she'd go this far.'
'Oh, Charlie, leave it.' Mum suddenly sounded tired. 'I know you two always had your differences but let them rest now, please. She must have been very unhappy, after all, to take such a step. I want you to come home. We'll hold a memorial service for her here, perhaps put up a stone later on, but we can decide that further down the track. There's only the two of us now, Charlie, and I could really do with your support in this. You will come, won't you?'
As much as I wished to refuse the request, I knew that I couldn't. Leaving Melbourne now would mean losing the latest spot my agent had found for me – a television commercial for face cream, the money for which would supplement my current earnings as a waitress, since the secondhand book shop where I'd previously spent three days a week behind the counter had folded under the weight of its unsold paperbacks. At twenty-six, my career as an actress had not so much stalled as failed to ever make a proper take-off.
Oh, there had been small parts, but never the starring role I needed to gather the notices that ensured a steady income, so my prospects had narrowed rather than broadened. A small part in The Students' Party, understudy for the lead in a play that closed after two nights, a brief triumph as a harassed mother in The Baker's Dozen back in 1991, but if a week was a long time in politics, three years was an eternity in the theatre. Nothing substantial had followed, just a slew of advertising slots staggered between auditions that seldom went any further than the ubiquitous 'Wonderful, darling! If your name comes up, we'll be in touch.' Perhaps it was time to pack the whole acting thing in.
This wasn't a new thought for me to entertain. It had been harder somehow throughout the past twelve months to maintain the hopeful outlook I'd once had, to convince myself that tonight, or tomorrow, or next week, I'd get my lucky break. That the stars would align for me and some perceptive director would be blown away by my brilliant talent. I'd never seriously considered any other career but perhaps it was time to face facts. There were hundreds of young hopefuls out there, many of them prettier and more accomplished than me. Yes, I'd had a dance coach, a voice coach, I'd had plenty of roles in high-school plays and had acted (when I could) in the Amateur Dramatic Society back in Alice Springs, but growing up in the bush meant a late start in my chosen field. Maybe too late for success.
'Yes, of course I'll come, Mum. I'll need to tell a few people, give in my notice at the cafe. I could catch a flight maybe Friday. Do you think you could sort out a lift for me from the Alice? Or could old Bob come in and get me?'
'I'll fix something, Charlie. Perhaps one of the stations . . . Leave it with me, and ring with your ETA. We'll expect you Friday evening, then.'
'If I can get a morning flight.' I hesitated; my mother wasn't a gushy woman but I thought I detected something in her voice. 'Are you okay, Mum? You sound a bit . . . tired.'
'It's come as a shock, that's all, Charlie. Safe flight, then. Bye now.'
'Yes, bye,' I echoed. I tried to think of something more to say but while I stood dithering she hung up and the silence was broken by the burr of the dial tone, like a faint, reproachful reminder of the distance between us. I tried to remember the last time we'd spoken – something like a month ago – and that had just been to ask her to post my old copy of Romeo and Juliet to save me the price of a new book. And I hadn't got the part anyway.
I sighed, wondering where to start. Leaving would mean that my flatmate would have to find someone else to help with the rent while I was gone, which meant that there would be no place for me to return to. It was one more thing to chalk up to my cousin's account. Annabelle had been my elder by two years. I had shared a childhood with her, been forbidden to ever shorten her name to the more manageable Anna, and knew her to be selfish to the bone and out for whatever she could get. It had been five years since we last met and I couldn't believe that she had changed one iota since. So what could possibly have compelled her to kill herself?

Released in July this year
Buy The Roadhouse
Other novels by Kerry McGinnis

Read more about Kerry's novels here
Stay connected with us on Facebook at Australian Fiction Authors
Subscribe by email to receive our occasional blog posts 
– and never miss a new book release!
Stay up-to-date on the latest Australian fiction releases and news