Coming Soon – The Stockman's Secret by Mandy Magro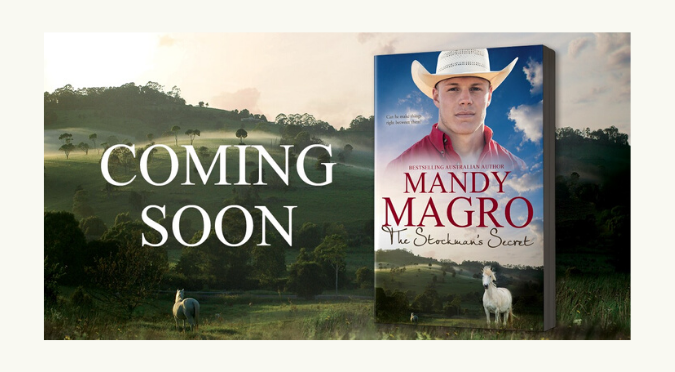 Can he make things right between them?
An inspiring novel about having the courage to forgive past mistakes, set in the heart of Australia's countryside.
The Stockman's Secret
by bestselling rural romance author Mandy Magro
Out 18 May and up for pre-order now in eBook and paperback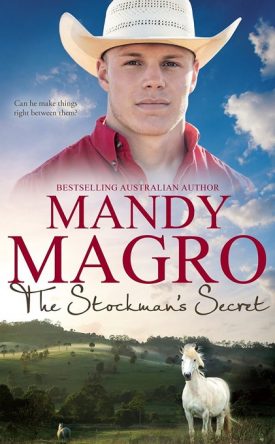 In the small town of Little Heart, Juliette Kerr and Joel Hunter are drawn together by their shared experience being targeted by school bullies. But when the bullying takes a drastic turn, Juliette can see no other way to protect Joel from the aftermath than to break his heart and make him leave her behind. Devastated and confused, Joel packs his bags, heading far away in the heart of the outback to jackaroo at Rosalee Station for as long as it takes his heart to heal.
A decade later, Joel returns to mend fences with his family and to offer Juliette support. He's no longer the hot-tempered young man who left, but he's never stopped loving her. Is it finally time to make things right between them? Will these two lovers find a way to make peace with the past and regain their future together?
Find your pre-order links here or head to your favourite online eRetailer
(See our POSTSCRIPT below for other places to safely and easily buy the paperback online.
The digital version is available from all your preferred eRetailers.)
Mandy Magro
Bestselling Australian Author
Using experiences and adventures from outback and country Australia in my stories
Read more about Mandy and her books and discover where to find her on social media
Subscribe by email to receive our occasional blog posts – and never miss a new book release!
POSTSCRIPT
Standing together while keeping our distance
reading throughout the COVID-19 crisis
Many of our wonderful bookshops and online bookstores are changing the way they work simply to keep us reading.
We thank them all for the tremendous support to Australian authors and we will support them right back.
Don't forget! Purchasing a book on pre-order also means you are helping to keep the wheels of small and independent businesses turning.
BOOKTOPIA
have *currently waived all postage costs in Australia – go buy! Then find them on Facebook and give them a Like.
DYMOCKS
stores have online ordering and *individual stores throughout Australia are offering various means of buying and delivering books. Check with your local store. Find your local Dymocks store and then give them a Like on Facebook to keep up to date.
Find a Dymocks Store
https://www.dymocks.com.au/stores
BOOK DEPOSITORY
*Free postage even if the books are coming from overseas – but don't be disappointed if your favourite author's books are not available. It's one of those things – not every author's book is available on Book Depository.
https://www.bookdepository.com/publishers/Australian
INDEPENDENT BOOKSHOPS
There are many in all states and territories. Some are offering *free postage for a certain length of time or free postage with orders over a certain amount. Check with your local independent bookshop. Contact them directly by phone or email or through their websites. Find them on Facebook and give them a Like to keep up to date.
BIGW
Order and *buy online including pre-orders
(*Standard delivery $3.90 – conditions apply)
TARGET
Order and *buy online
(*Free click & collect available, free home delivery on orders over a certain amount. Free delivery available for Club Catch members)
https://www.target.com.au/c/entertainment/books/adult-fiction/W406087
* Please note individual businesses may change their online purchasing conditions at any time. Always check with the individual business.
Stay up-to-date on the latest Australian fiction releases and news