COMING SOON – September 2019 to January 2020
Published:
September 18, 2019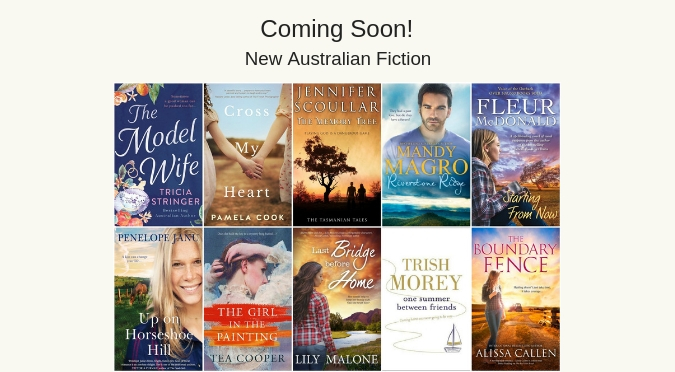 We might be shocked by the Christmas goodies suddenly hitting the supermarket shelves
but we're never shocked by upcoming book releases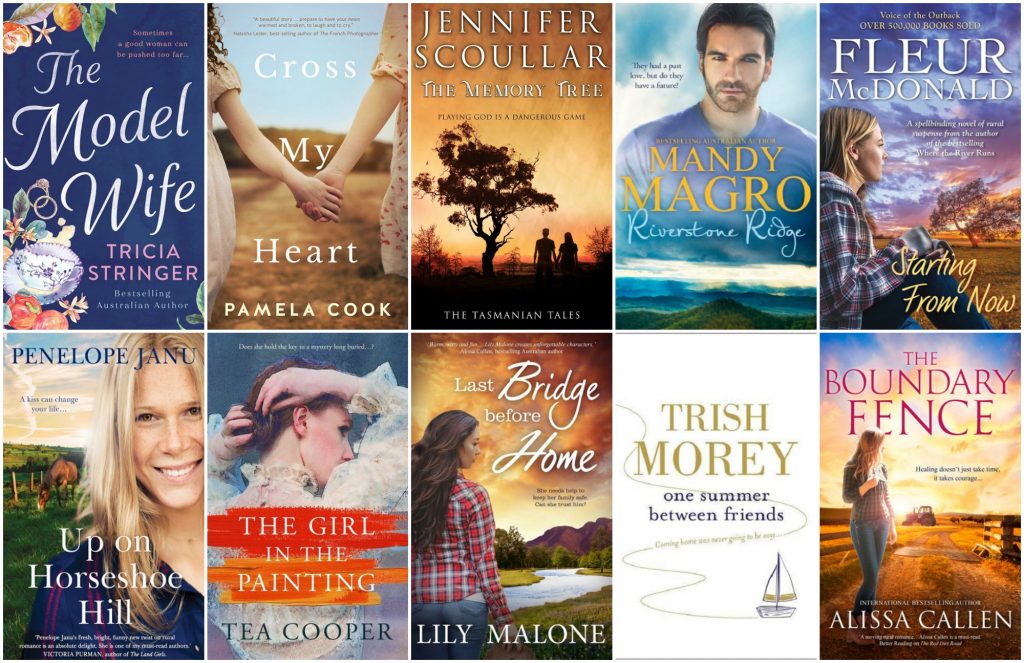 Here's what we'll be showcasing between September 2019 and January 2020
all now available for pre-order in paperback and eBook
Out 23 September – The Model Wife by Tricia Stringer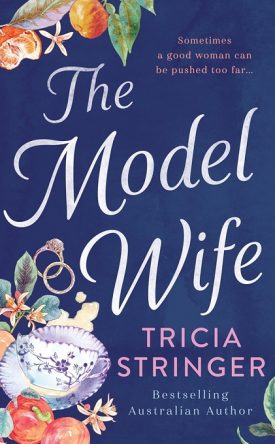 Even a good woman can be pushed too far… From bestselling author Tricia Stringer, this beautifully realised multi-generational family story looks at what happens when real-life betrayals and struggling relationships clash with outdated ideas of what a woman should be.
Natalie King's life is full. Some might say too full. With her teaching job, a farm to run, three grown daughters who have not quite got a handle on things, a reserved husband and a demanding mother-in-law, most days she is too busy to think about whether she is happy. But her life has meaning, doesn't it? After all, she is the one person everyone depends upon.
But when an odd gift from her mother-in-law – an old book in the form of stern and outdated advice for young wives – surfaces again, it brings with it memories she thought she had buried deep. Has this insidious little book exerted some kind of hold over her? Could it be that in her attempts to be a loving wife and mother, she no longer knows who she is?
On a day when it seems everyone is taking her for granted, and as the ghost of a past betrayal rises, it becomes clear that even this good mother and model wife can be pushed too far …
Out 26 September – Cross My Heart by Pamela Cook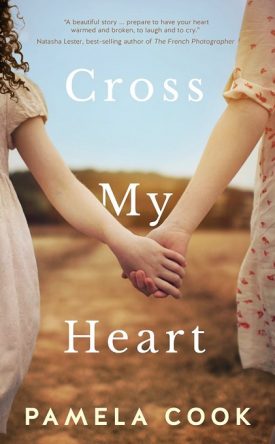 When a promise kept means a life is broken …
Tessa De Santis's child-free marriage in inner-city Sydney is ordered and comfortable, and she likes it that way.
When tragedy strikes and her childhood friend Skye Whittaker dies, Tess is bound to honour a promise to become foster-mother to Skye's ten-year-old daughter, Grace, throwing her life upside down.
Leaving her husband and work-driven life behind, Tess travels to an isolated property where the realities of her friend's life – and death – hit hard. The idyllic landscape and an unexpected form of therapy ease her fears, and her relationship with Grace begins to blossom.
But a secret from her earlier life with Skye refuses to remain hidden, and Tess is forced into a decision that will either right the wrongs of the past, or completely destroy her future.
Cross My Heart is a haunting story of guilt, redemption and friendship set in the beautiful central west of New South Wales.
Out 30 September – The Memory Tree by Jennifer Scoullar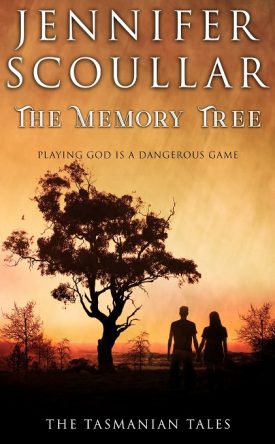 From Jennifer Scoullar, author of the bestselling Fortune's Son, comes the third book in the Tasmanian Tales trilogy. The Memory Tree carries on this gripping saga of ambition, betrayal and dangerous love.
Playing God Is A Dangerous Game
When forest protests engulf a tiny Tasmanian timber town, one family's century of secrets threatens to destroy a marriage – and bring down a government.
Matt Abbott, head ranger at beautiful Binburra National Park, is a man with something to hide.  He confides his secret to nobody, not even his wife Penny. The deception gnaws away at their marriage.
Matt's father, timber and mining magnate Fraser Abbott, stands for everything Matt hates. Son disappoints father, father disappoints son – this is their well-worn template. But Fraser seems suddenly determined to repair the rift between them at any cost, and Matt will discover that secrets run in the family. When Sarah, a visiting Californian geneticist, tries to steal Matt's heart, the scene is set for a deadly betrayal.
The Memory Tree is a haunting story of family relationships, the unbreakable ties we all have to the past and the redemptive power of love.  
Out 21 October – Riverstone Ridge by Mandy Magro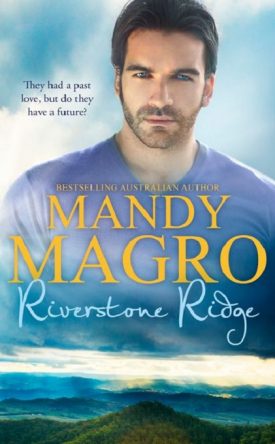 An authentic and heartfelt story about uncovering who you truly are and where you belong from bestselling Australian author Mandy Magro.
After making a mistake that felt like the end of the world to her teenage self, Nina Jones fled the small town of Huntingvale. Now sixteen years later her beloved adoptive mother, Bea, has passed away, forcing Nina to return and decide whether to sell her family home, Riverstone Ridge. But even though Bea can't be there to help her through it all, she's left Nina five letters, one sent a week, to finally share the secrets she'd been unable to reveal in life.
For Logan Steele, Nina's return is the catalyst he's needed to finally move beyond his tragic past and start living again. But only if she stays. When mysterious and increasingly worrisome accidents start happening around the homestead, both Logan's cop instincts and his protective feelings toward Nina spur him to investigate. Will he be able to piece together the puzzle of the past in time?
And with dark family secrets emerging from Bea's last words rippling into the present day, how will Nina find the courage to be truthful to the one man who has always held her heart?
Out 5 November – Starting From Now by Fleur McDonald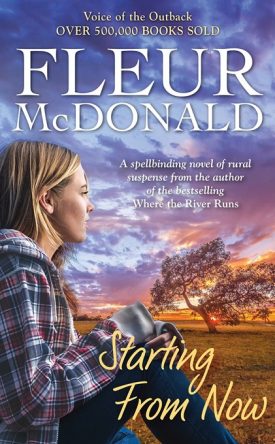 When twenty-five year old journalist, Zara Ellison receives her mother's ominous text message, 'Call me when you can', Zara knows it's not good news. Her brother is seriously unwell on their family farm 400 kilometres away and Lynda Ellison needs Zara's help at home.
Two weeks later, Zara has left her much-loved city life and is unpacking boxes in her new, rather empty house in Barker. She'd been right in the thick of reporting on an explosive court case in Melbourne. Animal welfare activists had stormed a farm determined to do damage, but it had all gone wrong and one man had lost his life. The case threatened to divide city and country. And there'd been one mysterious man present who, over the five days of the trial, had come to Zara's curious notice. He seemed to have no reason to be there, no one knew him, nor could she find out anything about him.
With her job on the Farming Telegraph, and an introduction to Detective Dave Burrows, his friendly wife Kim and Dave's second-in-charge, Senior Constable Jack Higgins, Zara's stint in the country isn't as quiet as she'd feared. If only there was a miracle cure for her brother.
After more terrible farming accidents and reports of unidentified drones flying over farmlands, Zara is shocked by a chance sighting of that mystery man from the courtroom and by witnessing Jack Higgins in a role she'd never have believed. What is the significance of the mystery man and what is Jack playing at?
Wrapped in a love of family, friendship, crime and mystery, Starting From Now is another compelling and enjoyable novel from the authentic voice of Fleur McDonald.
Out 18 November – Up on Horseshoe Hill by Penelope Janu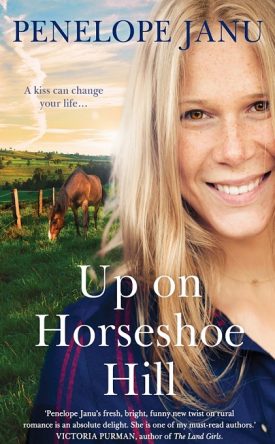 A kiss can change your life …
Jemima Kincaid loves her home, her horses and her job as a farrier. Life has not been kind to her, but Jemima is happy in the close-knit rural community of Horseshoe Hill, which rallied around in her hour of need. Even so, she is fiercely independent and will never rely on anyone again.
Particularly a man like Finn Blackwood.
An infuriatingly attractive geneticist and wild animal vet, Finn threatens not only the serenity of Jemima's present, but that of the future she has so carefully mapped out. But as their paths continue to cross, she finds her attraction to Finn impossible to counter, even as the trauma of her past threatens to undo her. Finn is fascinated by Jemima's solitary nature and unique vulnerabilities but Jemima knows all about loss and how to avoid it. Don't let anyone get close in the first place …
As the past begins to cast long shadows, Jemima and Finn discover that a kiss can bring worlds together-or tear them apart. Will they finally face their fears and find love on Horseshoe Hill?
Out 16 December – The Girl in the Painting by Tea Cooper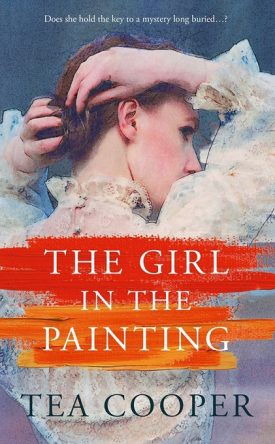 For readers of The True Story of Maddie Bright, The Woman in the Green Dress and The Birdman's Wife comes this atmospheric and richly detailed Australian historical mystery from a bestselling Australian author.
Maitland 1913 Miss Elizabeth Quinn is something of an institution in Maitland Town. For longer than anyone could remember she and her brother, businessman Michael, have lived in the impressive two-storey stone house next to the church. When she is discovered cowering in the corner of the exhibition gallery at the Technical College the entire town knows something strange has come to pass.
Was it the prehistoric remains or perhaps the taxidermy exhibition that had reduced the whale-boned encased pillar of society to a quivering mess? Or is there something odd about a striking painting on loan from the National Gallery?
Mathematical savant Jane Piper is determined to find out. Deposited on the doorstep of the local orphanage as a baby, she owes her life and education to the Quinns' philanthropic ventures and Elizabeth has no one else to turn to.
As the past and the present converge, Elizabeth's grip on reality loosens. Can Jane, with her logical brain and penchant for puzzles, unravel Elizabeth's story before it is too late?
Ranging from the gritty reality of the Australian goldfields to the grand institutions of Sydney, the bucolic English countryside to the charm of Maitland Town, this compelling historical mystery in the company of an eccentric and original heroine is rich with atmosphere and detail.
Buy The Girl in the Painting by Tea Cooper 
Out 16 December – Last Bridge Before Home by Lily Malone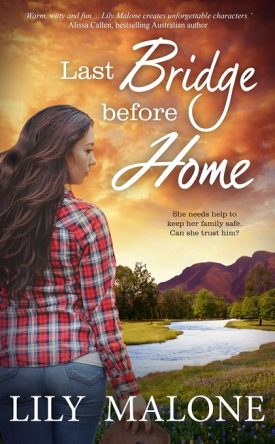 With her trademark fresh and funny tone, Lily Malone returns with a captivating new romance set in the heart of the Australian outback.
For Jaydah Tully, the country town of Chalk Hill has never felt like home. Home is a place to feel loved. Home is a place to feel safe. Jaydah's home life is dark in ways the close-knit community could never imagine.
Jaydah knows that the man she loves has never understood her need for secrets. Brix is a Honeychurch, she's a Tully – her family are Chalk Hill's black sheep. It's better for everyone if Brix stays away.
But Brix is a one-woman man, and when he returns to his home town to help his brother, the first person he sees is Jaydah. Independent. Private. Proud. When things are good between them they are really really good but all too soon they're back in the old patterns, caught in the same argument: Her father. Her family. Her life that doesn't include him.
Underneath her tough exterior, Jaydah is drowning. She has one chance to change everything. Is she brave enough to take the risk and let Brix in? Or will her father keep them apart forever?
Buy The Last Bridge Before Home by Lily Malone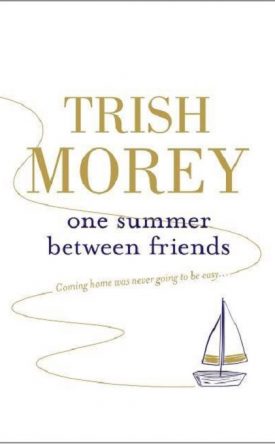 Australian author Trish Morey returns with a compelling and moving story about broken friendships and the rocky road of forgiveness.
Coming home was never going to be easy …
With a failed marriage behind her, and her career dreams in tatters, Sarah returns home to Lord Howe Island to run the family store. Paradise to most, Lord Howe is the last place Sarah wants to be, trapped on an island with her two ex-best friends, Floss and Jules.
Floss has the life she always wanted: married to her high school sweetheart, Andy, with five gorgeous children. But something is missing from her marriage. And now she has a secret that threatens to tear her happy family apart, and the only person she can talk to is the woman who pushed her away.
For Jules, forgetting the past is impossible. Her four-year-old daughter is an everyday reminder of the friendships she has lost. But when a discovery turns her life upside down, she knows this is an opportunity to set things right.
This summer, can these women overcome the pain of the past and find their way back to the friendship they once had?
Buy One Summer Between Friends by Trish Morey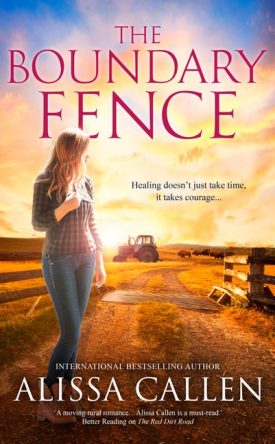 A warm-hearted and touching story about recovering after trauma, love and community. A new Woodlea rural romance by bestselling Australian author Alissa Callen.
Healing doesn't just take time, it takes courage…
The scars country vet Ella Quinlivan hides are not solely on the outside. Men are off-limits. She fills her world with her friends, work and the colourful community of small town Woodlea. She also becomes custodian of a sandstone cottage of an elderly friend whose teenage daughter went missing two decades ago.
With a broken marriage behind him, Saul Armstrong is determined to recapture his dreams by bringing American bison to the Australian bush. He intends to stick to his side of the high wire fence that divides his farm from his distracting new neighbour, Ella.
When Saul calls out Ella for a bison emergency she isn't just thrown out of her comfort zone by dealing with an unfamiliar animal. Slow-smiling and guarded Saul stirs emotions she'd long ago discarded.
When the summer heat parches the landscape and dust obscures the sun, hidden secrets come to light. Not only will Ella and Saul be tested, the connection forged between them will be threatened. Will love be enough to guarantee their freedom or will fear continue to dictate the direction their lives will take?
We'll be bringing you exclusive interviews and book excerpts with all the authors in the coming weeks.
Why not sign up to our blog posts via email

– and never miss a new book release!
Stay up-to-date on the latest Australian fiction releases and news