Coming soon – Red Dirt Country by Fleur McDonald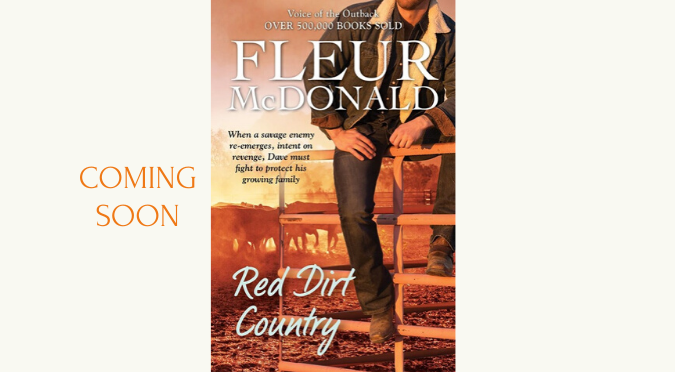 When a savage enemy re-emerges, intent on revenge, Dave Burrows must fight to protect his growing family.
Red Dirt Country
by bestselling Australian author Fleur McDonald
Out 31 March in paperback and eBook and up for pre-order now.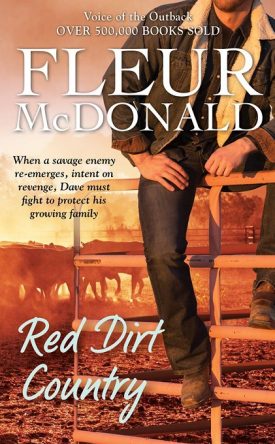 Featuring the thrilling return of Detective Dave Burrows, now a member of the stock squad in Western Australia.
Recovering from an undercover case in outback Queensland, Dave Burrows finally returns to Perth, to join his pregnant wife, Melinda, and their small daughter, Bec. Things have been off-kilter between Mel and Dave for some time and nothing he says or does seems to make it right. Once Dave starts waking violently in the dark nights, reliving the horrors of the Queensland job, Mel issues an ultimatum.
But Dave's work, despite its dangers, means everything to him. He's finally achieved his long-held dream and is now a Detective Senior Constable in the stock squad. And as soon as his shoulder wound is declared fully healed, Dave jumps into an investigation of stock theft in the north of Australia. There's a standoff between two stations and a history of disappearances and grief to uncover.
It's also a long way away from his problems with Mel.
With the prospect of going back to Queensland to give evidence as a protected witness, a dangerously ruthless enemy on the loose, and a family to protect, Dave's first experience on the stock squad is deep in an underbelly of racial divide with family secrets, long-repeated lies, kidnapping and murder.
Find your pre-order paperback link here or head to your favourite online eRetailer
Read more about Fleur and her books
Subscribe by email to receive our occasional blog posts – and never miss a new book release!
Stay up-to-date on the latest Australian fiction releases and news