COMING SOON! March New Releases
Published:
February 12, 2021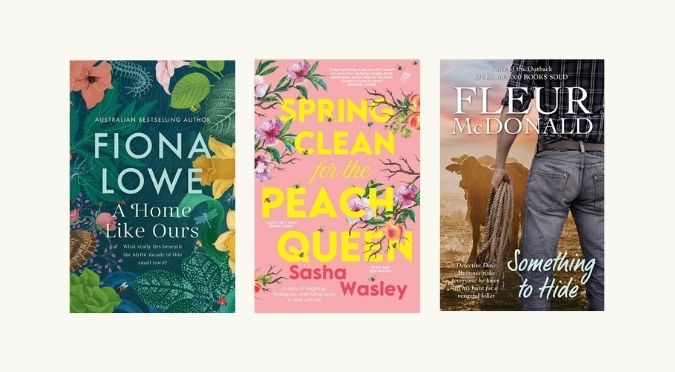 Releasing in March 2021 and up for pre-order now
Don't miss out on these fabulous new books from bestselling authors.
Available in eBook and paperback.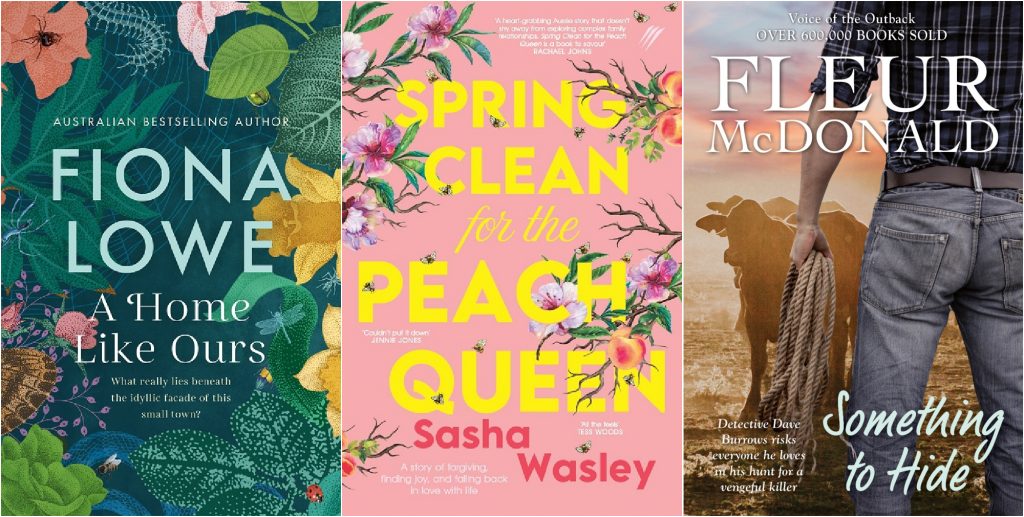 Read the story blurbs and find your pre-order links
Releasing 3rd March 2021
A timely novel exploring prejudice and privilege, from bestselling Australian author Fiona Lowe.
Tara Hooper is at breaking point. With two young children, a business in a town struggling under an unexpected crime wave, and her husband more interested in his cricket team than their marriage, life is a juggling act. Then, when new neighbours arrive and they are exactly the sort of people the town doesn't want or need, things get worse.
Life has taught Helen Demetriou two things: being homeless is terrifying and survival means keeping your cards close to your chest. Having clawed back some stability through her involvement in the community garden, she dares to relax. But as she uncovers some shady goings-on in the council, that stability turns to quicksand.
For teenage mother Jade Innes, life can be lonely among the judgement of the town and the frequent absences of her boyfriend. A chance encounter draws her into the endangered community garden where she makes friends for the first time. Glimpsing a different way of life is enticing but its demands are terrifying. Does she even deserve to try?
Can these women with such differing loyalties unite to save the garden and ultimately stop the town from tearing itself apart?
PRE-ORDER A Home Like Ours
Read more about Fiona Lowe and her book and discover where to follow her on social media
Releasing 30th March 2021
A deeply moving story about forgiving, forgetting and falling in love with life again.
Twelve years had passed since the last Harvest Ball. I was just eighteen when my hometown crowned me their Peach Queen with a blossom coronet. And I was eighteen when I left.
One tanked career, one badly timed glamour shoot and one dead boyfriend later, thirty-year-old Lottie Bentz is finally going home.
Back in the orchard town of Bonnievale, Lottie embarks on a radical declutter of her life, Marie Kondo-style. She casts out everything that got her into trouble: her phone, socials, make-up and a tendency to tell little white lies – to herself and others. But home has its own issues, not least Lottie's staunchly feminist mother, who is furious with her.
When Lottie lands herself a place to stay in exchange for helping kindly Mrs Brooker try out the Kondo method, it seems like the perfect farm escape. That's until Angus, Lottie's former Peach King and heir to the Brooker orchards, makes it clear she's not welcome – especially when Lottie's declutter begins to stir up long buried memories and half-truths.
As Lottie finds her way back to herself, can she use her talents to coax Bonnievale and the Brookers out of the past? After all, everyone deserves to feel love, hope and the occasional spark of joy.
PRE-ORDER Spring Clean for the Peach Queen
Read more about Sasha Wasley and her books and discover where to follow her on social media
Releasing 30th March 2021
With her acclaimed skill for tension and drama, Fleur McDonald has delivered another compelling story in Something to Hide.
With the sickening realisation that his cover has been blown, Detective Dave Burrows knows his family is in serious danger from the vicious stock thieves and murderers, Bulldust and his brother Scotty.
Bent on revenge, Bulldust and Scotty are hiding out close to Dave and Mel's old home town of Barrabine. When devastating news brings Dave back there, he has to question his determination to stay in the police force. How could he face himself if anything happened to Mel and the kids?
Mel, understandably frightened, must decide who she'll listen to. Can she live with this threat hanging over her family, or is her father right to argue that she should leave Dave immediately?
Detective Dave Burrows risks everyone he loves in the hunt for a vengeful killer.
PRE-ORDER Something to Hide
Read more about Fleur McDonald and her books and discover where to follow her on social media
We'll be bringing you exclusive content on each of these books on release day.
In the meantime, happy pre-ordering!
Subscribe below by email to receive our occasional blog posts – and never miss a new book release!
Stay up-to-date on the latest Australian fiction releases and news