Coming Soon! July New Releases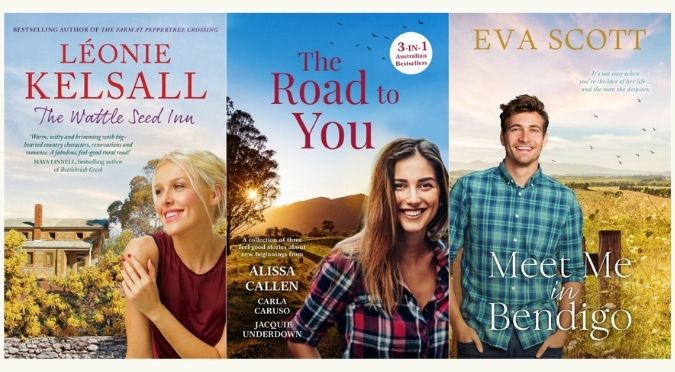 Coming very soon and up for pre-order now
The story blurbs, the authors…
When are they releasing?
Where can I buy them?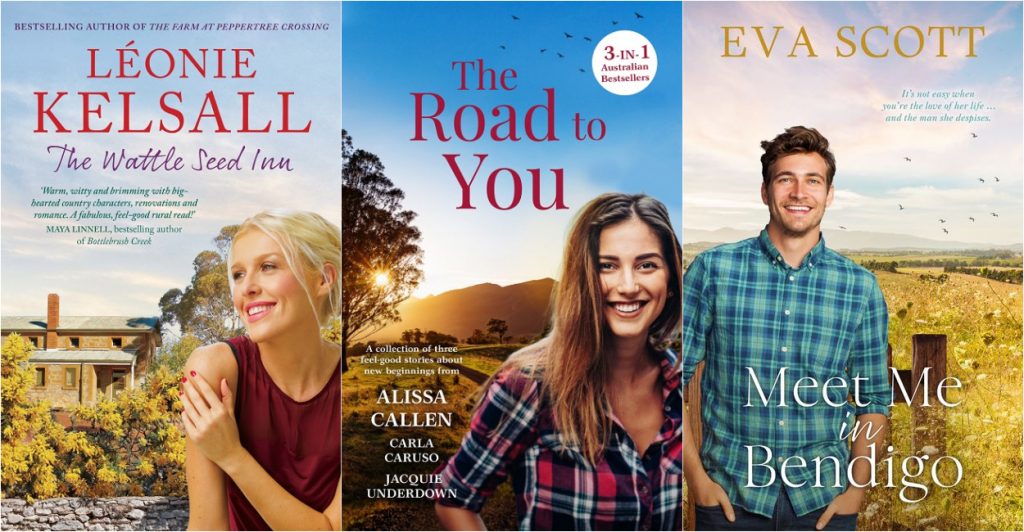 Releasing 2nd July 2021
Three aching hearts, a ramshackle country pub and a tangled web of secrets.
PR executive Gabrielle Moreau knows she has an easy life, but when her business partner claims she lacks career passion she takes ownership of a dilapidated pub in a tiny riverside settlement to prove she can be a success without falling back on her privilege.
Eighteen months ago, Settlers Bridge stonemason Hayden Paech had it all: a job he loved, good mates and a close family. All he needed was the right woman to come along, and he was ready to settle down. But one poor choice stole that chance and he'll never risk caring for anyone again.
Living at Wurruldi Hotel for … goodness, so many years, Ilse has seen more changes of ownership than she can recall. Clinging to her failing memories, she's tired of trying to protect the property her grandparents built. With the arrival of the elegant Gabrielle Moreau, however, it seems that finally an owner may recognise the importance of recapturing the grace and dignity of Ilse's past.
For Ilse to find peace, Hayden forgiveness and Gabrielle her true passion, three aching hearts must reveal their secrets.
PRE-ORDER The Wattle Seed Inn

Read more about Leonie Kelsall and her books and discover where to follow her on social media
SPECIAL RELEASE
Releasing 7th July 2021 – a paperback-only bindup
A collection of feel-good stories about new beginnings from three bestselling Australian authors
The Red Dirt Road by Alissa Callen
After losing a patient, Dr Fliss Knight is back in small town Woodlea to embrace the isolation of rural life. But all her plans for solitude run aground when she meets the cowboy who will be staying in the renovated stables at the end of her country garden. Hewitt too has come to Woodlea needing space in which to heal and, despite his reserve, Fliss finds him impossible to ignore.
As a family secret threatens every truth Fliss has ever known, and the heavy spring rain continues to fall, both Fliss and Hewitt must face their deepest fears. But will love be enough to guarantee happiness or will the past refuse to relinquish its dark hold?
Run for the Hills by Carla Caruso
After leaving her wealthy hotelier groom at the altar, Bridie needs to lay low while the media storm passes. Working for a wedding business run by an attractive paparazzo might not be ideal, but it's slim pickings for work in the small Adelaide Hills town of Balkissoch. Cody seeks out secrets for a living, so blurring the lines of their professional relationship is a dangerous game. One they both seem intent on playing.
The Sweetest Secret by Jacquie Underdown
Ellie always falls for the wrong man. After her latest disastrous relationship, opening a florist shop in the small town of Alpine Ridge seems like the perfect fresh start. Local vineyard owner Sam also understands bad relationships and prefers to avoid romance in favour of spending his downtime growing flowers in his backyard greenhouse. When Ellie discovers Sam's nursery, a shared professional interest soon blossoms into something more. But is there a chance for a future together when they are both tied to the past?
PRE-ORDER The Road to You

Or check your favourite department store for online pre-ordering
* This special bindup is paperback only but each story can be purchased individually in eBook digital format and The Red Dirt Road by Alissa Callen is also available as an individual paperback.

Read more about Alissa Callen and her books and discover where to follow her on social media.
Releasing 28th July 2021
Small-town Australia meets You've Got Mail in this rural romantic comedy about online dating, second chances, and following your heart.
Small-town sweetheart Annalisa Cappelli has returned to Wongilly to take over her family's hardware store while she heals from a tragic loss. The business was hit hard by the pandemic, and now a Carpenter's Warehouse hardware superstore is opening in the district. There's no way Annalisa is going to let two hundred years of history go down the drain, but she's going to need to fight to keep her family's legacy alive.
The one simple thing in her life is her no names, no complications, easy-breezy online relationship with GardenerGuy94. For now, their online flirtation is the only kind of romance Annalisa needs. Until she meets Ed Carpenter. Sexy as hell, he'd be the perfect man … if he wasn't trying to destroy her business.
Ed Carpenter is in Wongilly to offer the owner of a small hardware store a payout to pave the way for his family's next superstore. What he doesn't expect is for the owner to be the woman he's been talking to online. Annalisa is beautiful and passionate, and he's sure she's the one for him. But how can he reveal the truth without losing her?
PRE-ORDER Meet Me in Bendigo 

Read more about Eva Scott and her books and discover where to follow her on social media
We hope you're enjoying our Book News 
Subscribe below by email to receive our occasional Book News blog post – and never miss a new book release!
We'd also love you to stay connected with us on Facebook & Instagram
Stay up-to-date on the latest Australian fiction releases and news