Coming Soon! July, August and September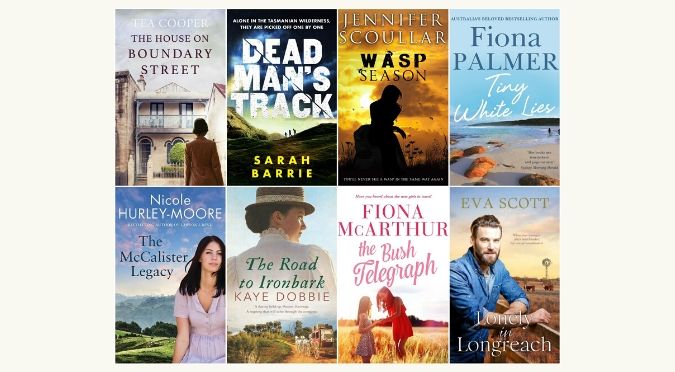 Eight fantastic reads coming soon
All available for pre-order now
Thank goodness for books!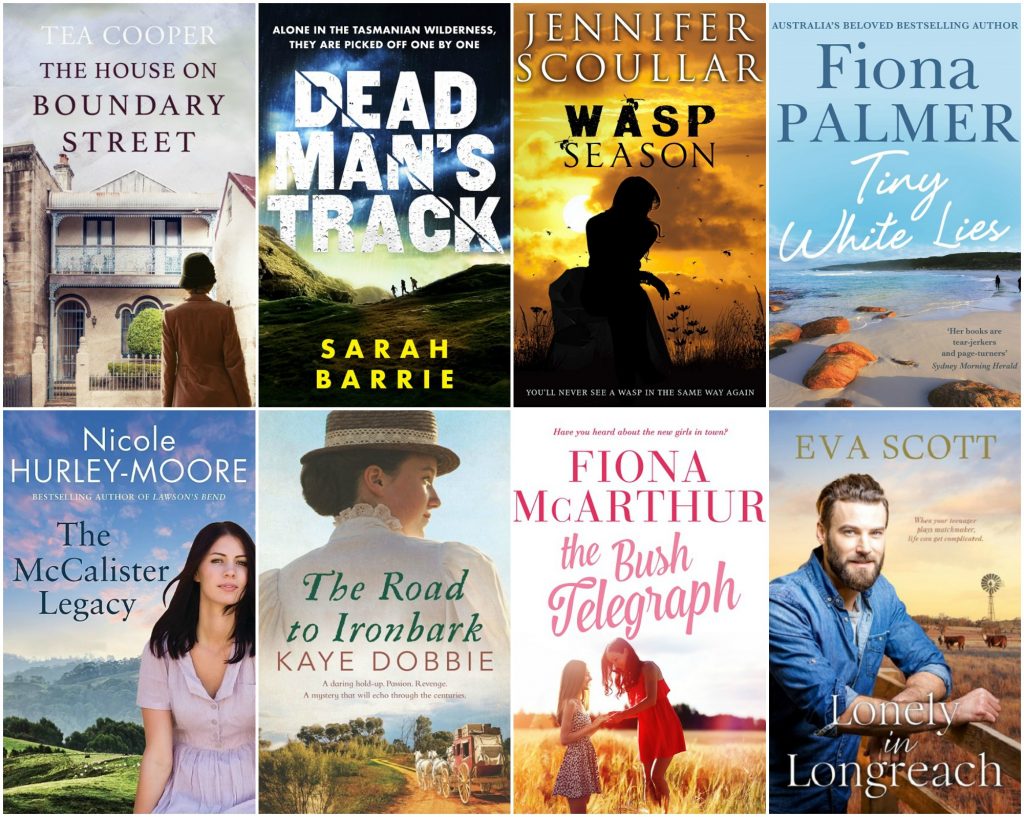 TEA COOPER
'From a bestselling Australian author comes a tale of double-dealing, adventure and the dark underbelly of 1920s Sydney…'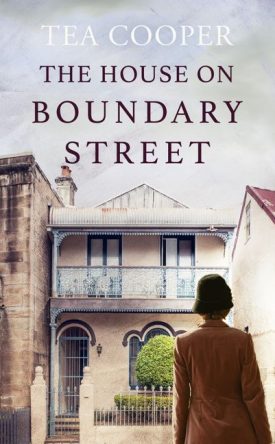 In the aftermath of World War I, Sydney is no place for the fainthearted. Sly grog shops thrive, the cocaine trade flourishes and brothels abound. Into this big dark city comes fresh-faced country girl, Dolly Bowman, ready to risk everything in pursuit of her dreams. After all it's the 1920s – time to turn her back on her terrible childhood and search for her future.
Cynthia Burton's life changes irrevocably the day she steps over the threshold of the house on Boundary Street. Determined to survive the only way she can, she breaks into the world of money and matinee idols in order to fulfil a promise she made and now there's no going back.
As Dolly and Cynthia's lives entangle they find themselves drawn into a far-reaching web of lies, intrigue and double dealing. Could it be that the house on Boundary Street, once their safe haven, offers nothing more than a dangerous facade?
* The House on Boundary Street is a revised and expanded edition of the novel originally published as Jazz Baby.
* The House on Boundary Street is available in eBook only.

Available in eBook only and releasing 4 July 2020
Read more about Tea Cooper and her books
SARAH BARRIE
'Alone in the wilderness, they are picked off one by one… Gripping, standalone romantic thriller from an author at the top of her game.'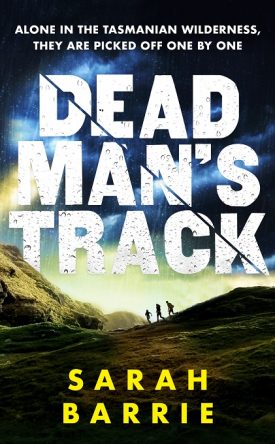 A tragic accident, a terrible crime, an unknown threat …
Scarred by a recent tragedy on Federation Peak, Tess Atherton is reluctant to guide a group of young hikers in the wild Tasmanian winter, but it seems safer than remaining amid the violence that threatens them in Hobart. Little does she know that she has brought the danger with her …
Detective Senior Sergeant Jared Denham is closing in on a serial killer, but someone doesn't want him getting to the truth and the case is becoming personal. He already owes Tess his life, and wants to return the favour – but when it comes to enemies, Jared may be looking in the wrong direction.
Time is running out, and death is stalking them both …

Available in paperback and eBook and releasing 8 July 2020
Read more about Sarah Barrie and her books
JENNIFER SCOULLAR
'Bestselling Australian Author. A love affair with the wild…'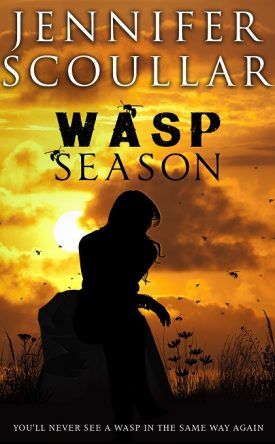 You'll never see a wasp in the same way again …
When Beth's marriage ends, she's determined to build a new life in the country for herself and her children. A quiet life lived closer to nature. She thinks she's achieved the impossible – a civilised divorce, a happy home and a cordial relationship with her ex-husband Mark. There's even the promise of new love on the horizon. But when Mark tries to change the rules, Beth's peaceful world is turned upside down.
Disturbingly, she also discovers that European wasps have invaded her garden. Beth's obsession with them and their queen holds up a distorted mirror to the human drama. As the chaos in Beth's life gathers momentum, connections between the two worlds come sharply into focus. The lives of Beth and the others are neither separate to, nor safe from, the natural world.
AUTHOR'S NOTE
In this series of Wild Australia Stories I tell tales of the people, wildlife and land that I love. But there is more to wild Australia than brumbies, dingoes, dolphins and the magnificent outback.
As a passionate conservationist and amateur naturalist, I'm interested in all aspects of nature. One thing I've learned is that it's not always about the big things. Little creatures have a surprising impact on our lives. If you're squeamish about insects, look away now. If you're fascinated by the Australian bush and the way all creatures great and small are connected, then Beth's story is for you.

Available in paperback and eBook and releasing 20 July 2020
Signed paperbacks also available direct from Jennifer Scoullar
Read more about Jennifer Scoullar and her books
FIONA PALMER
'The new family drama by beloved Australian storyteller Fiona Palmer.'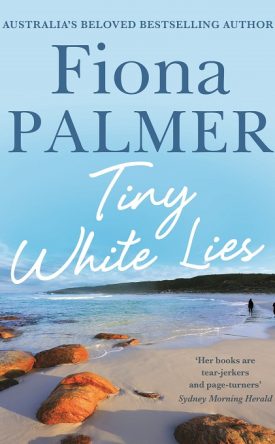 Two families escape the rat race to holiday at a remote coastal retreat, but what lies are they telling themselves and each other?
Ashley has recently lost her husband. Daughter Emily is being bullied online.
Best friend Nikki is holding a huge secret. And why is husband, Chris, receiving so many text messages lately?
Their teenage children are glued to technology, be it PlayStation, YouTube, Instagram, Snapchat . . .
The two women hatch a plan: for three weeks, both families will stay in a rustic, remote coastal camp with no phone reception. While the teenagers struggle to embrace this new world of self-entertaining in the rugged bushland, the adults are trying to maintain a certain facade. Soon, around the flames of the camp fire, their tiny white lies might just begin to be exposed.

Available in paperback and eBook and releasing 28 July 2020
Read more about Fiona Palmer and her books
Nicole Hurley-Moore
'Bestselling Australian author'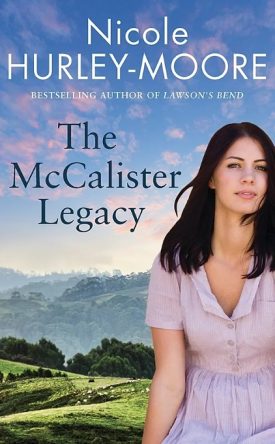 Someone is hiding a secret – one that could change Berry's life, and alter her tragic past.
As a child, Berry McCalister's family was torn apart by shocking violence. Eleven years on, she returns to the small town of Harlington, determined to confront the past and, finally, to cut all ties and sell the family farm.
Complicating her desire to get out of Harlington, Berry is drawn to her childhood crush, Nate Tarant. He never knew she existed back then, but things change, and this time Nate seems to be very much aware of her presence.
Berry begins to question the long-believed story of what happened to her family. Will she ever find out the truth?
And can one old rumour shed light on the real events of that night?

Available in paperback and eBook and releasing 4 August 2020
Read more about Nicole Hurley-Moore and her books
Kaye Dobbie
'A daring hold-up. Passion. Revenge. A mystery that will echo through the centuries. A compelling romantic adventure.'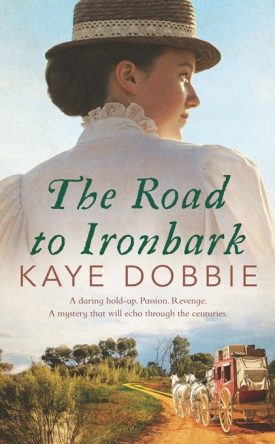 1874,The Victorian Goldfields
In the town of Ironbark, Aurora Scott faces ruin as the railways supplant the Cobb & Co coach line, the lifeline of her hotel. Aurora is no stranger to adversity; the formidable publican has pulled herself from a murky past to build a respectable life in Ironbark. But when bushrangers storm the hotel, taking hostages as leverage for the Starburst Mine's payroll, Aurora has more trouble on her hands than she can handle.
This is no random act, but a complex scheme of revenge. The gang turn on each other. Shots ring out. And when the dust settles, the money has vanished, and so has Aurora Scott…
After 150 years, the mystery of the missing payroll has passed into folklore. And when journalist Melody Lawson helps her brother prepare for the town's annual Gold Hunt Weekend, she is just as drawn into the past as the tourists. But with a surprise inheritance her own family history becomes a puzzle, bound up with the fabled payroll – and as Melody follows the clues, danger mounts…

Available in paperback and eBook and releasing 5 August 2020
Read more about Kaye Dobbie and her books
FIONA McARTHUR
'The heartwarming new medical rural romance from the bestselling author of The Desert Midwife.'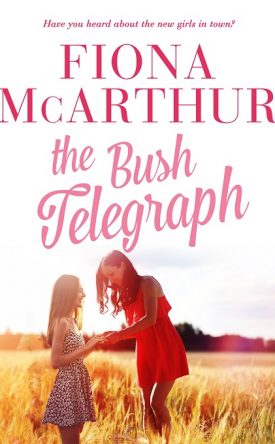 Available in paperback and eBook and releasing 1 September 2020
Read more about Fiona McArthur and her books
EVA SCOTT
'Sleepless in Seattle meets rural Australia in this fresh romantic comedy about optimism, online dating and love at first sight.'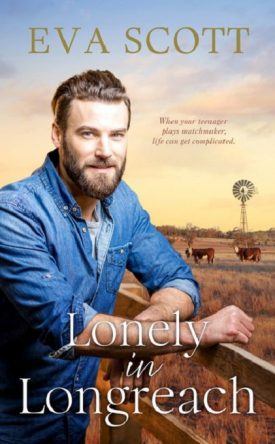 In the red heart of Queensland, two teenagers playing matchmaker are about to turn more than one life upside-down.
Widower Sam Costello has no time for love. When he's not working on his farm, he's trying to figure out how to connect with his teenage son Levi.
But Levi is about to finish high school, and he has big plans to move to Sydney for university with his best friend Maddie. If only he didn't feel so guilty about abandoning his dad. Maddie has her own reasons for wanting to go to Sydney and she's not going to let Levi's dad ruin her future happiness. Mr Costello needs a girlfriend and, with her talent for matchmaking, Maddie is the girl to make it happen. By the time Mr C figures out what she's done, surely he'll be too in love to be angry.
Journalist Sarah Lewis has a good job, a nice boyfriend and a safe life in Sydney. Though sometimes she wonders if life has more to offer than nice and safe. When she starts working on an article about finding love in the outback she finds herself asking whether journalists should become this invested in their research. But there's just something about Lonely in Longreach. Could it be that the man behind the dating profile is the key to the passion she has been looking for?

Available in paperback and eBook and releasing 2 September 2020
Read more about Eva Scott and her books
Subscribe by email to receive our occasional blog posts – and never miss a new book release!
Stay up-to-date on the latest Australian fiction releases and news