COMING SOON January to June 2023
Published:
December 26, 2022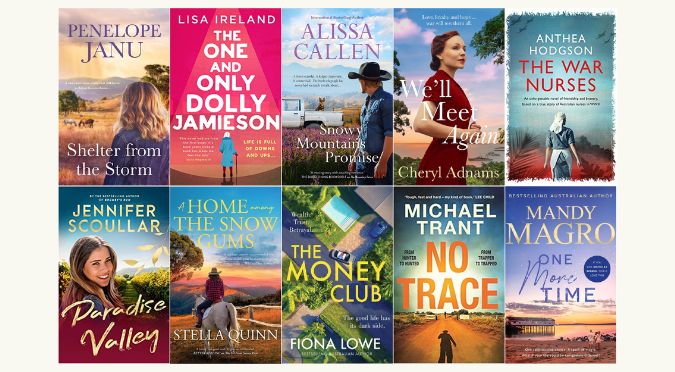 January to June 2023 new releases
up for pre-order now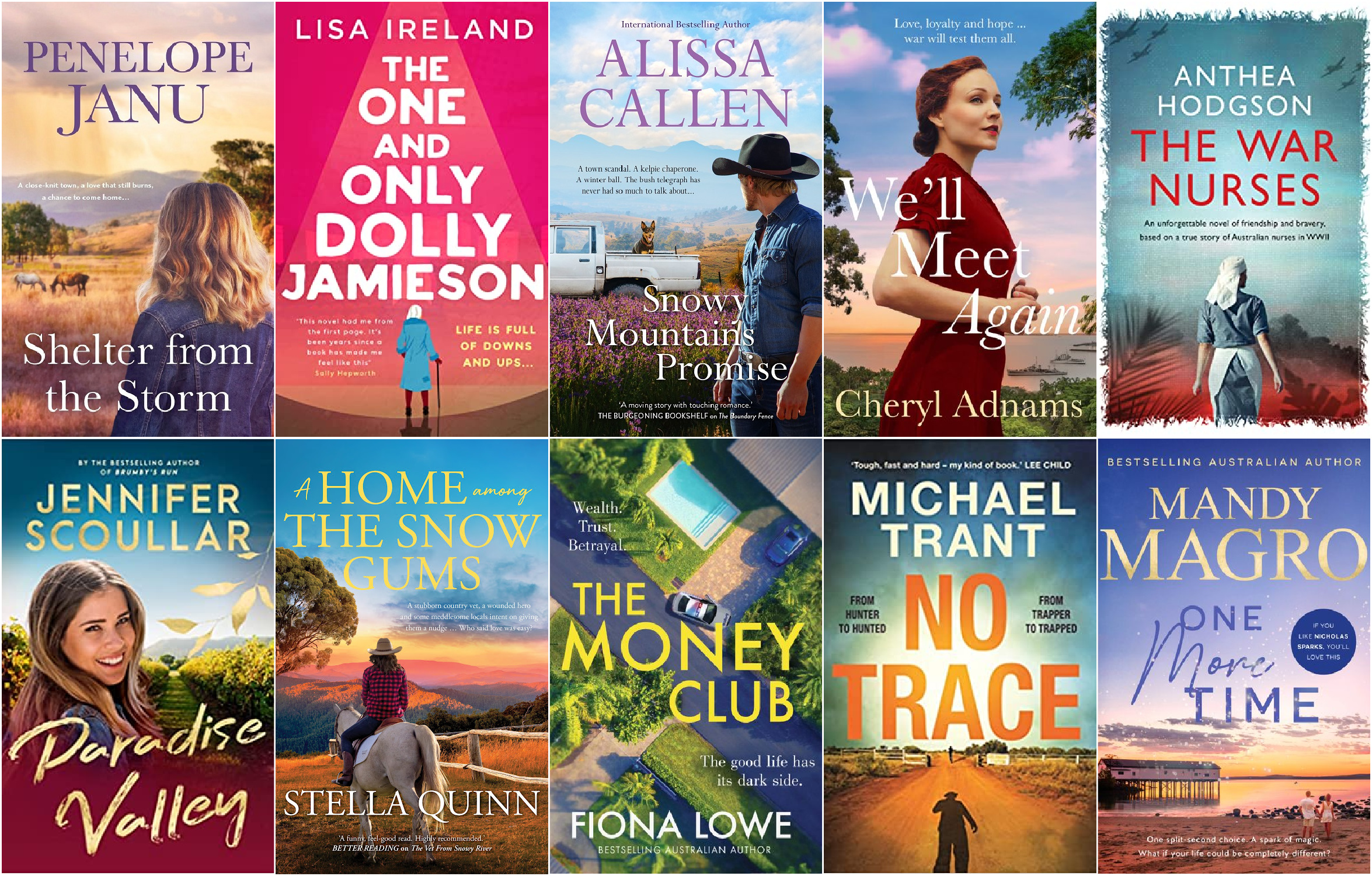 Read all the story blurbs…
Out 4 January 2023
When Patience Cartwright is stranded in her home town, the last thing she expects is a second chance at love…
Fiercely independent naval officer, Patience Cartwright has never had a place to call home, but she knows where she doesn't belong. After an unhappy childhood and a badly broken heart, she'll never return to the country.
But to save her career, Patience is forced to accept a secondment – to an environmental team working near the town where she grew up. There she encounters once more the infuriatingly attractive biologist Hugo Halstead – the very man she's sworn never to forgive.
Given their history, Hugo, as self-assured and honest as Patience is secretive and self-contained, has vowed never to trust her again, but that doesn't stop him feeling just as helplessly drawn to her complicated mix of courage and fragility as he ever was.
As Patience recuperates from a life-threatening illness in the small country town of Horseshoe Hill, she realises the beauty of the landscape and close-knit community promise something very different to the future she's mapped out.
But could the secrets she keeps and the shadows of her past, send her adrift all over again?
Pre-order Shelter from the Storm
Read more about Penelope Janu
Out 10 January 2023
Life is full of downs and ups…
Dolly Jamieson is not homeless, she's merely between permanent abodes. The 78-year-old spends her days keeping warm at the local library, where she enjoys sparring with the officious head librarian and helping herself to the free morning tea. It's not so bad, really.
But it's certainly a far cry from the 1960s, when this humble girl from Geelong became an international star of the stage. As the acclaimed lead in the Broadway production of The Rose of France, all Dolly's dreams had come true.
So how, in her old age, did she end up here?
When Jane Leveson, a well-to-do newcomer to the library, shows an interest in Dolly, the pair strike up an unlikely friendship – and soon Jane is offering to help Dolly write her memoirs.
Yet Dolly can detect a deep sadness in the younger woman's eyes. Perhaps by working together to recount the glittering highs, devastating lows and tragic secrets of Dolly's life, both women can finally face their pasts and start to heal . . .
Pre-order The One and Only Dolly Jamieson
Read more about Lisa Ireland
Out 1 February 2023
'A delightfully charming rural story about love and healing from bestselling Australian author Alissa Callen.'
Hettie Burbrook is the first to admit she's happiest when flying solo through the outback skies. After her hobby of photographing farmers lands her a book deal, it provides the ideal cover story to visit small-town Bundilla. But every photograph brings her closer to uncovering the answers behind why she is really in the mountains…
Deer farmer Taite Lancaster is as strong as the tempered steel he welds into lifelike animal sculptures. Unlike his father, he will never allow feelings to break him. But when the old school friend of his twin sister lands on the airstrip of their high-country station, he knows he's in trouble. Hettie is the one woman he can't forget.
While determined to keep to themselves, between dog races, a ute muster and a winter ball, Hettie and Taite are forced to face how much they need each other. And when a long-buried scandal erupts into the present, relationships and lives are threatened.
Can a man who locks away his emotions reveal his vulnerability before the mountain snow melts? And can a woman intent on righting a decades-old tragedy listen to her heart before history repeats itself?
Pre-order Snowy Mountains Promise
Read more about Alissa Callen
Out 8 March 2023
'A poignant story of love, loss, ambition and family set against the dramatic backdrop of the second world war.'
November 1941
Australian sisters Elizabeth and Maggie Cardwell have accompanied their father on his diplomatic assignment to Hawaii where bright blue skies, a radiant sun and the swaggering confidence of flirtatious American sailors make war feel like a distant threat. When the sisters meet the handsome Baker brothers on the sparkling white shores of Waikiki beach, Maggie falls hard and fast for Cody while Elizabeth discovers an easy friendship with his older brother, Tom, under the shared responsibility of chaperoning their wild younger siblings.
But mere days after the Cardwells board a ship back to Australia, Pearl Harbor is attacked and memories of sun-kissed afternoons and beach romance are fast eclipsed by fear and uncertainty.
With the war now very real to them all, the sisters embark on two very different paths that will take them to opposite ends of Australia, threaten their safety, and test their bonds of friendship and family. As the war continues to tear lives and loves apart, neither sister expects to cross paths with the Baker brothers again. But perhaps the pull of fate is even more powerful than the chaos of war…
Pre-order We'll Meet Again
Read more about Cheryl Adnams
Out 8 March 2023
*paperback only bindup
In three Australian small towns, the promise of a second chance is just around the corner. 'Three uplifting stories from Jennie Jones, Fiona Marsden, R.J. Groves.'
The House on Jindalee Lane by Jennie Jones
When a big-time producer threatens to ruin Edie Granger's career the actress flees to her remote hometown and opens a theatre to produce her own play. Childhood friend and ex-commando Ryan Munroe is also back in Swallow's Fall and Edie is torn between her growing attraction to him, her career, and a rekindled love for her hometown. But when elements from the play start happening for real, things turn dangerous. Can Edie pull off the biggest role of her life? And can Ryan ensure everyone survives to make it to the curtain call?
A Matter of Trust by Fiona Marsden
Forced from his twelve-year-long self-imposed exile, Doctor Morgan Cavanaugh must face his demons and confront the girl he left behind. Only Becca Walters is hiding a secret … or two. Becca has finally fought her way to respectability, but with Morgan's return she must face the consequences of long-ago decisions, made without his knowledge. Together they'll have to face the past in order to make a future.
Say You'll Be Mine by R.J. Groves
Shannon Hopkins is content with his life – or so he'd thought until his best friend's little sister shows up. The longer Jannette is around, the more whole Shannon feels. The only problem is, she'll be headed back to the city soon, and he'll be the sorry fool left heartbroken in the country. But when it seems that Jannette might have a stalker and Shannon finds himself needing to marry to access an inheritance from his traditionalist grandfather, there's only one possible solution: a marriage of convenience. How could that not be a good idea?
Pre-order Country Promise
*paperback only bindup (each story is also available individually in eBook format)
Out 12 April 2023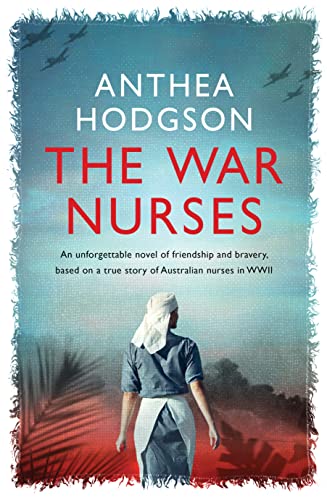 In 1942, country girls Minnie Hodgson and Margot McNee set sail from Perth, Australia for Singapore in search of adventure, full of excitement and keen to do their part working as nurses to the fallen soldiers in a time of war. What they encounter is an army of new friends and the terrors of a city under siege.
When the Japanese attack and Singapore falls, they are forced to flee aboard the Vyner Brooke. The ship is bombed, resulting in utter devastation. Separated in the mayhem, one group of nurses find themselves in prisoner-of-war camps for the duration of the war, surviving on their wits, with humour, dignity, loyalty and determination. But another group of young Australian nurses – the girls on the beach – are washed ashore on Banka Island, where they will meet a fate that must never be forgotten.
Inspired by the author's own family story, this is an unforgettable novel of enduring friendship and boundless courage, based on the shocking true events of the Bangka Island Massacre. It is both a riveting tale and an important tribute to our brave nurses who sacrificed so much during WWII.
Pre-order The War Nurses


Read more about Anthea Hodgson
Out 12 April 2023
The heartwarming new rural romance by the bestselling author of Brumby's Run
Ambitious country reporter, Del Fisher, seems to have it all. She's just landed her dream job, along with an engagement to Nick, Winga's most eligible bachelor and son of local mayor and mining tycoon, Carson Shaw. But Del is blindsided when a feature article and its shocking allegations about the Shaw family is published under her name.
Del and Nick's relationship is torn apart. Devastated by the unintentional havoc she has caused, Del flees to the family farm at Berrimilla in the heart of beautiful Kingfisher Valley. Swearing that she will never write again, Del plans for a quiet life, restoring her late father's vineyard and making peace with her estranged mother.
But when the little town is threatened by a proposed coal mine, Del steps up and leads the battle to save it. To win this fight she must enlist the support of a man who believes she betrayed him. Can Del convince Nick that she was loyal all along? And will trusting the wrong person destroy both the town and Del's second chance at love?
Pre-order Paradise Valley
Read more about Jennifer Scoullar
Out 3 May 2023
The road to love is a rutted dirt track for the other vet from Snowy River … 'An unmissable funny, feel-good romance from the author of The Vet From Snowy River, Stella Quinn.'
Hannah Cody grew up sunny, carefree and loved in the Snowy Mountains town of Hanrahan, but a vicious prank at university in Sydney changed that. Instead of studying medicine, she moved to a small regional centre, switched to veterinary science and swore off romance for life. Ten quiet years later, she's settled. She's safe. And yeah, she hasn't left Hanrahan in years, but that's not agoraphobia is it? It's not hiding if you're happy.
After many years abroad as a naval analyst, Tom Krauss is drawn home by his estranged father's deteriorating health and his own secret injury. But as soon as he sets eyes on Hannah again, he realises that he's never forgotten the engaging little sister of his best friend. He loved her when he was a teenager, and now he knows he never stopped. Problem: romance is a no-go. There's a piece of shrapnel wedged against his spine, and the countdown is on for him to make a surgical decision that could free him from pain … or paralyse him.
But the Hanrahan townsfolk have other ideas: it's time for Hannah to work out that living with your heart wide open is worth the risk, and it's time for Tom to learn that love is messy and wonderful and necessary. Change is afoot in this small town, and these two will have to work out if they can be brave enough to make changes too…
Pre-Order A Home Among the Snow Gums
Read more about Stella Quinn
Out 3 May 2023
A gripping exploration of modern greed as bestselling Australian author Fiona Lowe unpicks the moral quagmire of those who trade on the bonds of their closest friendships and family for money.
Izzy Harrington's fiancé is a successful entrepreneur and everyone's friend, but today she's waiting for him to get home so she can tell him they're over. Except Brad never arrives.
Instead, three angry men knock on the door and insist on talking to Brad. When the police arrive asking difficult questions and demanding to see his passport, Izzy's packed suitcases suddenly take on a whole new meaning.
Brad's disappearance sends ripples through their small town and a furious mob camps on Izzy's lawn desperate to recover their losses. They have Izzy in their crosshairs, determined to make her pay for Brad's audacious con.
As the search intensifies, conflicting clues emerge. Clues that suggest no one really knew Brad – least of all Izzy …
Pre-order The Money Club
Read more about Fiona Lowe
Out 16 May 2023
From the author of WILD DOGS comes an electrifying combination of outback action thriller and the classic locked room mystery.
'Did you have to kill them all?'

It's the question Gabe Ahern has been running from since he bust open a major criminal operation – and left a dozen men dead. He knows that one day the 'bad guys' will come for revenge.
A skilled dog-trapper, Gabe has one rule- leave no sign, leave no trace. And for the last year he's been successfully hiding out on a friend's remote cattle property in the Pilbara.
But when Goldmont Station opens its gates to a bunch of city folk eager for an authentic outback experience, Gabe can feel eyes on his back. Are all these visitors really tourists?
In the space of 24 hours, the station's helicopter falls from the sky . . . the phones and internet go down . . . and one of the guests turns up dead . . .
With major flooding suddenly cutting off all exit roads, Gabe fears he's as trapped as the dogs he hunts. And that his bloody past has finally caught up with him.
Pre-order No Trace
Apple iBooks buy link available soon
Read more about Michael Trant
Out 7 June 2023
Fate, hope and desire collide for one special couple in a way they never would have expected. An epic love story in the vein of Nicholas Sparks, and breakout novel from bestselling Australian author Mandy Magro.
One split-second choice. A spark of magic. What if your life could be completely different?
Grace Burrows knows her seventieth birthday celebration is going to be an enchanting affair. And she can't wait to immerse herself in an evening surrounded by family and closest friends, to waltz across the dance floor as she used to and reminisce in shared memories gathered across the decades. But it's also an evening she'll have to finally reveal a secret that she knows will devastate her family – her time left with them is too short to be fair…
Scarred by his war-time experiences and losses, Charlie Wilson knows he's made a lot of mistakes. Too many. But none greater than ruining his marriage to Grace when they were young. Tonight, as they dance, Charlie is determined to tell her he's always loved her. But when old feelings and resentments are drawn to the surface, tempers fray and Charlie and Grace are left on opposite sides of the dance floor.
Fate, however, will give them one last chance to be truthful – and as a touch of magic sparks, everything changes…
Pre-order One More Time
Read more about Mandy Magro
Happy reading!
We hope you're enjoying our Book News 
We'd love you to follow us on Facebook & Instagram
And never miss a new book release!
Stay up-to-date on the latest Australian fiction releases and news