COMING SOON April to June 2023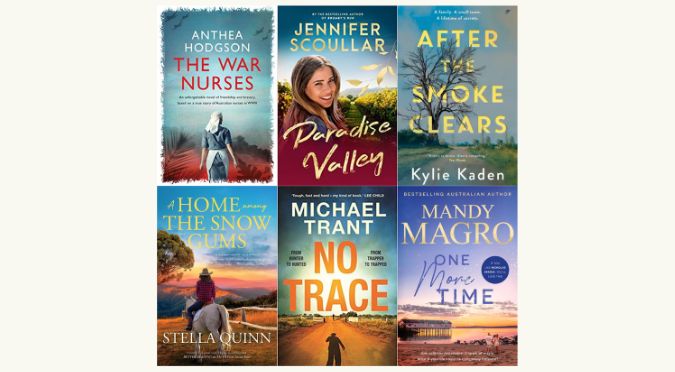 April, May and June 2023 new releases
up for pre-order now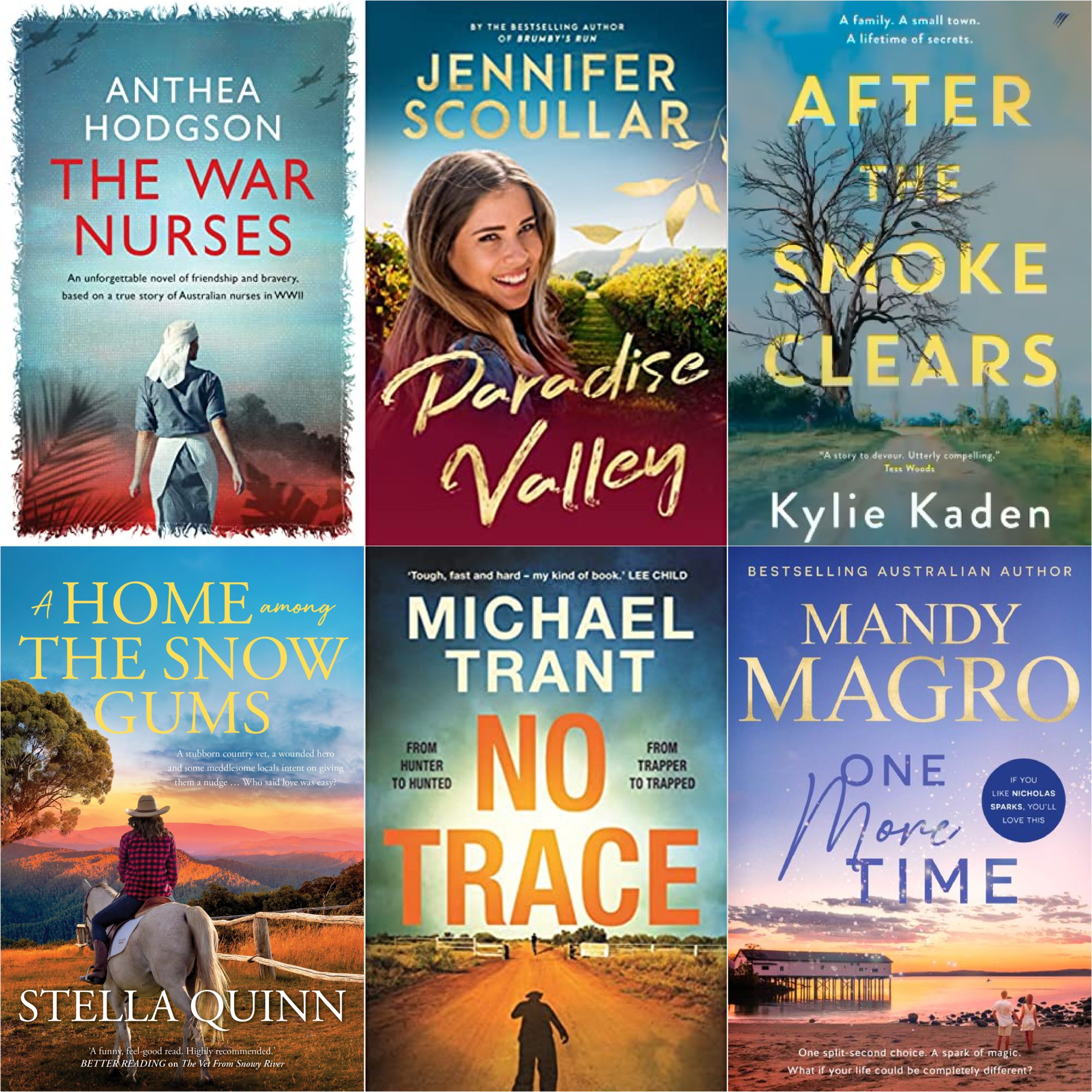 Read all the story blurbs…
Out 12 April 2023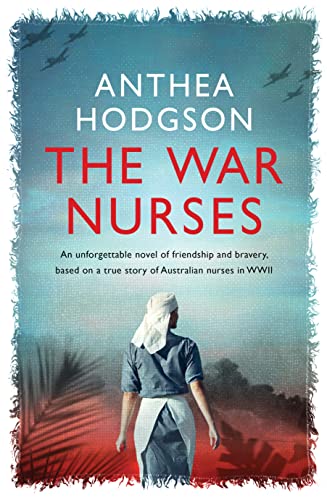 In 1942, country girls Minnie Hodgson and Margot McNee set sail from Perth, Australia for Singapore in search of adventure, full of excitement and keen to do their part working as nurses to the fallen soldiers in a time of war. What they encounter is an army of new friends and the terrors of a city under siege.
When the Japanese attack and Singapore falls, they are forced to flee aboard the Vyner Brooke. The ship is bombed, resulting in utter devastation. Separated in the mayhem, one group of nurses find themselves in prisoner-of-war camps for the duration of the war, surviving on their wits, with humour, dignity, loyalty and determination. But another group of young Australian nurses – the girls on the beach – are washed ashore on Banka Island, where they will meet a fate that must never be forgotten.
Inspired by the author's own family story, this is an unforgettable novel of enduring friendship and boundless courage, based on the shocking true events of the Bangka Island Massacre. It is both a riveting tale and an important tribute to our brave nurses who sacrificed so much during WWII.
Pre-order The War Nurses


Read more about Anthea Hodgson
Out 12 April 2023
The heartwarming new rural romance by the bestselling author of Brumby's Run
Ambitious country reporter, Del Fisher, seems to have it all. She's just landed her dream job, along with an engagement to Nick, Winga's most eligible bachelor and son of local mayor and mining tycoon, Carson Shaw. But Del is blindsided when a feature article and its shocking allegations about the Shaw family is published under her name.
Del and Nick's relationship is torn apart. Devastated by the unintentional havoc she has caused, Del flees to the family farm at Berrimilla in the heart of beautiful Kingfisher Valley. Swearing that she will never write again, Del plans for a quiet life, restoring her late father's vineyard and making peace with her estranged mother.
But when the little town is threatened by a proposed coal mine, Del steps up and leads the battle to save it. To win this fight she must enlist the support of a man who believes she betrayed him. Can Del convince Nick that she was loyal all along? And will trusting the wrong person destroy both the town and Del's second chance at love?
Pre-order Paradise Valley
Read more about Jennifer Scoullar
Out 2 May 2023
Would you tell your partner the worst thing you've ever done?
Her family offered her a neat life of privilege and power, until Lotti turned away from her father's plans and toward what she really wanted. Now happy as a primary school teacher, Lotti may even have found the right man, a single dad, not the kind of guy who will fit in with her family, but who nonetheless feels like home.
But Lotti isn't the only one running from her past. August's strong silent demeanour may be part of his attraction, but as they get closer, his inability to talk about his past begins to interfere with their future.
When August receives a cryptic text message that prompts an immediate departure, Lotti and Augie's six-year-old son Otto follow him to his small hometown where decades of lies begin to unravel. When details of a shocking crime emerge, Lotti will have to decide if she trusts the man August has become more than she fears the man he once was.
From the best-selling author of One of Us and The Day the Lies Began comes an emotional and gripping story of a man running from his past and the woman who wants his future.
Pre-order After the Smoke Clears
Read more about Kylie Kaden
Out 3 May 2023
The road to love is a rutted dirt track for the other vet from Snowy River … 'An unmissable funny, feel-good romance from the author of The Vet From Snowy River, Stella Quinn.'
Hannah Cody grew up sunny, carefree and loved in the Snowy Mountains town of Hanrahan, but a vicious prank at university in Sydney changed that. Instead of studying medicine, she moved to a small regional centre, switched to veterinary science and swore off romance for life. Ten quiet years later, she's settled. She's safe. And yeah, she hasn't left Hanrahan in years, but that's not agoraphobia is it? It's not hiding if you're happy.
After many years abroad as a naval analyst, Tom Krauss is drawn home by his estranged father's deteriorating health and his own secret injury. But as soon as he sets eyes on Hannah again, he realises that he's never forgotten the engaging little sister of his best friend. He loved her when he was a teenager, and now he knows he never stopped. Problem: romance is a no-go. There's a piece of shrapnel wedged against his spine, and the countdown is on for him to make a surgical decision that could free him from pain … or paralyse him.
But the Hanrahan townsfolk have other ideas: it's time for Hannah to work out that living with your heart wide open is worth the risk, and it's time for Tom to learn that love is messy and wonderful and necessary. Change is afoot in this small town, and these two will have to work out if they can be brave enough to make changes too…
Pre-Order A Home Among the Snow Gums
Read more about Stella Quinn
Out 16 May 2023
From the author of WILD DOGS comes an electrifying combination of outback action thriller and the classic locked room mystery.
'Did you have to kill them all?'

It's the question Gabe Ahern has been running from since he bust open a major criminal operation – and left a dozen men dead. He knows that one day the 'bad guys' will come for revenge.
A skilled dog-trapper, Gabe has one rule- leave no sign, leave no trace. And for the last year he's been successfully hiding out on a friend's remote cattle property in the Pilbara.
But when Goldmont Station opens its gates to a bunch of city folk eager for an authentic outback experience, Gabe can feel eyes on his back. Are all these visitors really tourists?
In the space of 24 hours, the station's helicopter falls from the sky . . . the phones and internet go down . . . and one of the guests turns up dead . . .
With major flooding suddenly cutting off all exit roads, Gabe fears he's as trapped as the dogs he hunts. And that his bloody past has finally caught up with him.
Pre-order No Trace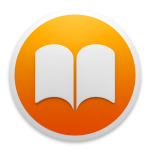 Read more about Michael Trant
Out 7 June 2023
Fate, hope and desire collide for one special couple in a way they never would have expected. An epic love story in the vein of Nicholas Sparks, and breakout novel from bestselling Australian author Mandy Magro.
One split-second choice. A spark of magic. What if your life could be completely different?
Grace Burrows knows her seventieth birthday celebration is going to be an enchanting affair. And she can't wait to immerse herself in an evening surrounded by family and closest friends, to waltz across the dance floor as she used to and reminisce in shared memories gathered across the decades. But it's also an evening she'll have to finally reveal a secret that she knows will devastate her family – her time left with them is too short to be fair…
Scarred by his war-time experiences and losses, Charlie Wilson knows he's made a lot of mistakes. Too many. But none greater than ruining his marriage to Grace when they were young. Tonight, as they dance, Charlie is determined to tell her he's always loved her. But when old feelings and resentments are drawn to the surface, tempers fray and Charlie and Grace are left on opposite sides of the dance floor.
Fate, however, will give them one last chance to be truthful – and as a touch of magic sparks, everything changes…
Pre-order One More Time
Read more about Mandy Magro
Happy reading!
We hope you're enjoying our Book News 
Stay up-to-date on the latest Australian fiction releases and news