Backlist Weekend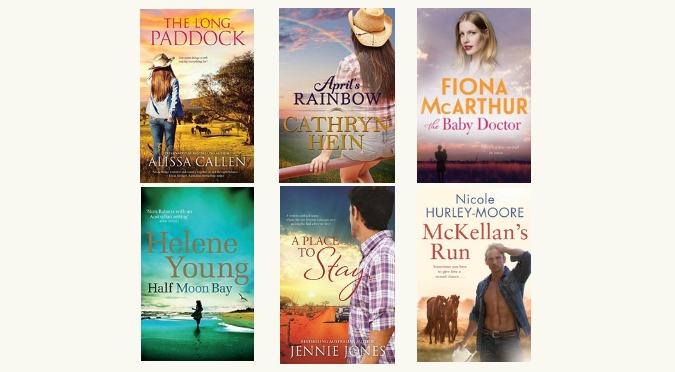 Some absolute favourites among these titles and authors
What's a backlist?
Simply the books that came before the author's current or latest release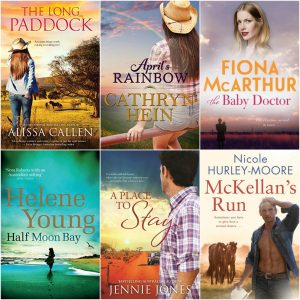 How many have you read?
How many would you like to read?
Alissa Callen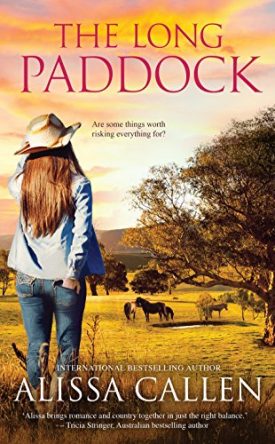 A captivating love story about community and second chances, from Australian author Alissa Callen
Country–girl Cressida Knight fills her days with her farm, a mischievous pet bull called Reggie and her volunteer emergency services work. The busier she keeps, the less she thinks about the cowboy who left her behind. She's convinced the small–town Woodlea grapevine that she's moved on, but now it's time to move on for real.
Champion bull rider Denham Rigby shares Cressy's deep love for the land and all he's ever wanted was to stand shoulder–to–shoulder with Cressy through life. But three years ago a dark family secret left him no choice but to run. Now family duty gives him no choice but to return to the bush.
What Denham hasn't come home to do is to hurt Cressy by rekindling their relationship. He's nothing but a liability and the beautiful, self–reliant cowgirl has to stay off limits. But when faced with Cressy's desperation to save her drought–stricken farm, he can't keep his distance. He joins her out droving on the long paddock. Then when Woodlea is hit by more than just rodeo fever, they are further thrown together and Denham loses the battle to lock down his emotions.
But has he left it too late to stop running? And will the woman he's always loved be prepared to risk her heart for a second time?
Buy The Long Paddock
Read more about Alissa Callen, her books, and where to find her on social media
USA Today and International Bestselling Author
Rural and Small Town Fiction
Dusty roads. Secrets. Romance.
Cathryn Hein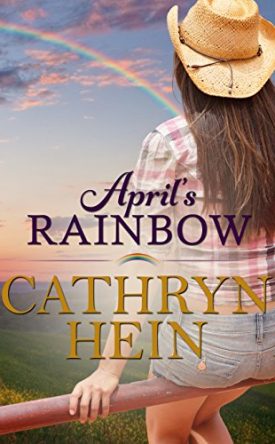 From the spectacular beauty of Victoria's lush western districts comes this deeply emotional story of grief, courage and love.
When shy farmer Tristan Blake is given free rein to manage iconic local property Rainbow, he soon finds himself living his dream. Even more so once the farm's dark-haired artist owner April Tremayne arrives. April is mysterious and slightly wild, with an air of tragedy, and Tristan is captivated. The more involved he becomes with April and her eccentric projects, the harder he falls for her. April might believe the price of love is pain, but Tristan vows that is one thing she'll never experience with him.
But even the sweetest dream can turn dark. April is haunted by the very heartbreak she'd come to Rainbow to heal, and as her demons tighten their grip, Tristan is torn between keeping his promise or betraying the woman he loves. And the risk of either choice is losing her forever.
Buy April's Rainbow
Read more about Cathryn Hein, her books, and where to find her on social media
Bestselling Rural Romance and Romantic Adventure Author
Taking your heart on an adventure…
Fiona McArthur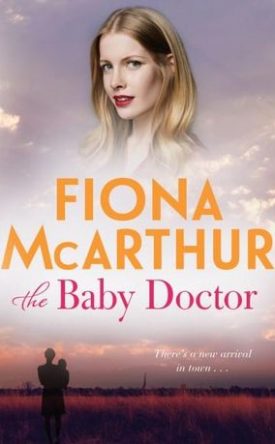 'The right people turn up in your life at the right time if you let them.'
Sienna Wilson is living her dream in the city – a rewarding obstetrics job in a leading hospital, an apartment with a view, and handsome Sergeant McCabe on call whenever she needs him. The last thing she wants is a posting to a remote outback town to investigate a medical mystery.
But on arrival in Spinifex, Sienna is brought to life in new and exciting ways. In a community riddled with secrets, she meets troubled young barmaid Maddy, and tough publican Alma, both with their troubles to hide.
As they draw strength from each other, new friendships, new loves and new babies are born, proving that when strong women join forces, they can overcome even the greatest odds.
Buy The Baby Doctor
Read more about Fiona McArthur, her books, and where to find her on social media
Multi-Published International Bestselling Author
Good Medicine…rural/remote Australia…heartwarming romantic drama
Helene Young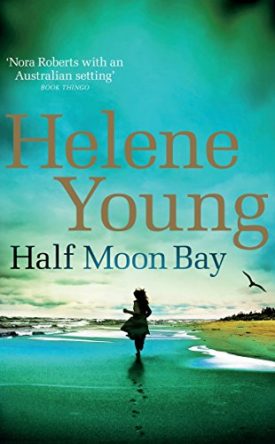 Ellie Wilding has been running from her past, but when the residents of Half Moon Bay call for help she knows it's finally time to return home.
As an international photojournalist, she's used to violence in war zones, but she's shocked when it erupts in the sleepy hamlet on the north coast of New South Wales, threatening all she holds dear.
Battle-weary Nicholas Lawson walked away from his military career leaving unfinished business. In a coastal backwater, that decision returns to haunt him. He remembers all too vividly his last lethal assignment in Afghanistan when Ellie's sister, Nina, was shot and killed. Ellie's been in his dreams ever since, even if she doesn't remember him . . .
As a storm rages and floodwaters rise, Ellie struggles to save her community. But who can she trust? Nick Lawson, the dangerously attractive stranger with secrets, or an old friend who's never let her down?
Buy Half Moon Bay
Read more about Helene Young, her books, and where to find her on social media
Multi Award-Winning Australian Author
Writer, pilot, sailor and photographer weaving my experiences into my stories
Jennie Jones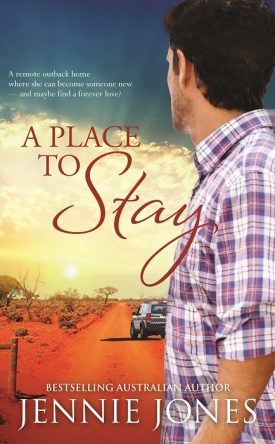 A remote outback home where she can become someone new–and maybe find a forever love?
Rachel Meade is a woman with a past she wants to escape from. Finding herself in Mt Maria, a small outback town in Western Australia, she thinks she's found a place to stay.
Before she knows it, Rachel is corralled into helping with the Tidy Town competition by the Dramatic Society widows who have a tendency to gossip and take charge. It's not in her plan, but she finds herself allowing friendships to develop. She's even more surprised by her growing attraction to the town's engaging senior police officer.
Ex–detective Senior Sergeant Luke Weston knows anything and everything happens in the country, and he's seen it all–stolen chickens, pub fights and alleged cheating for the Tidy Town competition are only some of puzzles Mt Maria offers Luke. He's been playing for Rachel, thinking maybe she's the one. Then he gets news that the Crime Squad are looking for her, and he's ordered to get close and stay close. Is Rachel in trouble, or  is she the trouble?
Luke is fighting his attraction to a woman he might have to take into custody, and it looks like he's going to be arresting more than one person before the end of the week.  Luke needs to restore peace in his corner of the outback, but he knows he's not going to get out of this without getting his heart busted.
With her past catching up with her, Rachel has to decide whether it's time to cut and run again, or whether this time she's found the person – and the place – to finally heal her heart.
Buy A Place to Stay
Read more about Jennie Jones, her books, and where to find her on social media
Bestselling Australian Author
Rich, romantic, engaging fiction
Life, love, laughter, and everything between…
Nicole Hurley-Moore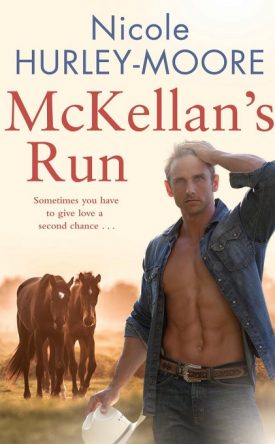 Years ago, Violet Beckett made the mistake of falling for the wrong McKellan brother and both she and her younger sister, Lily, paid the price.
Now eight years later, fate has brought Violet and her daughter, Holly, back to the house Violet grew up in.
As soon as Violet runs into James 'Mac' McKellan, she wonders if she should run all the way back to the city. But something about the look in his eyes makes her want to linger. Can she trust him, can she trust herself or will she be burned again?
James McKellan has had a soft spot for Violet Beckett for longer than he can remember. It almost killed him to watch his brother woo her, use her and finally lose her. From their very first encounter he's hooked. But how can he convince her that not all McKellans are the same?
McKellan's Run is an entertaining love story that takes us into the hearts of two very special people who deserve a second chance.
Buy McKellan's Run
Read more about Nicole Hurley-Moore, her books, and where to find her on social media
Historical, Fantasy and Contemporary Romance Author
I'm a hopeless romantic who is enchanted by romance no matter the time period or realm
We hope you're having a great reading weekend
Subscribe by email to receive our occasional blog posts –
and never miss a new release!
Stay up-to-date on the latest Australian fiction releases and news