Backlist Wednesday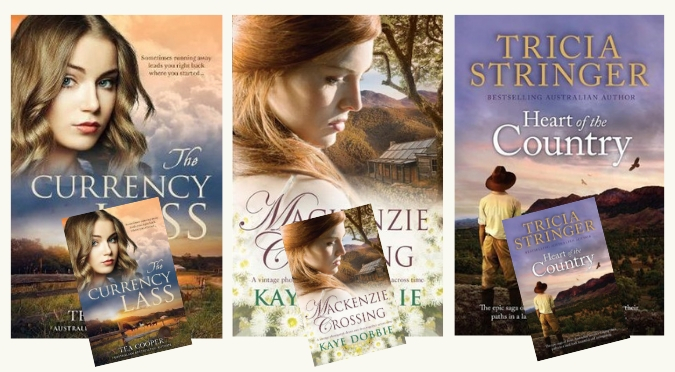 What's a backlist?
The books that came before the latest or current release from your favourite authors
– or perhaps authors who are new to you
Don't miss out on some fantastic reading opportunities!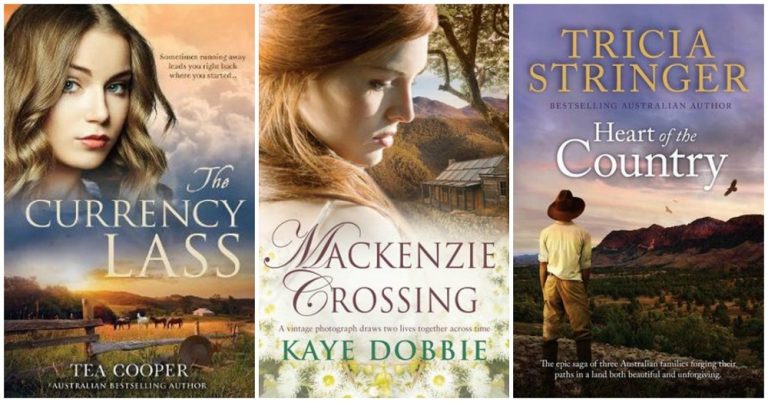 Sometimes running away leads you right back where you started …
As her father's only heir, Catherine Cottingham expects to inherit their sprawling property in the Hunter Valley. What she doesn't understand is why her father is trying to push her into a marriage to the pompous and repulsive Sydney businessman Henry W. Bartholomew.
When the will is read it becomes clear money, or the lack of it, lay behind her father's plans. Catherine is mortified — as a married woman all her possessions will pass to her husband, the overbearing Bartholomew. Her only alternative is to wait until her twenty-first birthday and inherit the property in her own right, but can she elude such a determined man until then?
A chance encounter with a travelling circus and its fiery lead performer, Sergey Petrov, offers the perfect solution and Catherine escapes to the goldfields. But there is more to the circus than spangles and sawdust and she finds herself drawn into a far-reaching web of fraud and forgery…
Buy The Currency Lass

Read more about Tea Cooper, her books, and where to find her on social media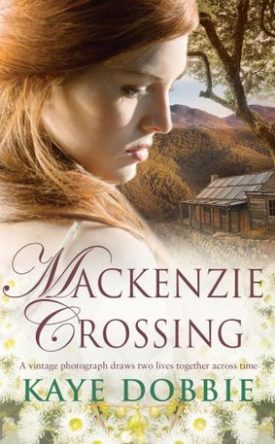 A vintage photograph draws two lives together across time
A passion for photography draws two stories together across time to Mackenzie Crossing.
Neville 'Pom' Darling is on the hunt for the perfect photograph.
Skye Stewart is searching for her long-lost grandfather.
It's 1939, and Neville, escaping an unhappy marriage and his memories of the Great War, finds himself in Mackenzie Crossing on the day of the terrible Black Friday bushfires. He meets the beautiful Georgie Mackenzie and in an instant knows that she is the subject he has been looking for. As the heat intensifies, Georgie and Neville begin to wonder if they have a future together; but first, they must survive the blaze.
Almost sixty years later, Skye Stewart returns to the area in search of her grandfather. Did he survive the Black Friday bushfires? Who is the exotic woman in the photograph she found? But when she arrives in Elysian, the closest town to where Mackenzie Crossing used to be, she finds more of her hidden past than she bargained for. A more recent past which she would prefer stayed forgotten…
Buy Mackenzie Crossing

Read more about Kaye Dobbie, her books, and where to find her on social media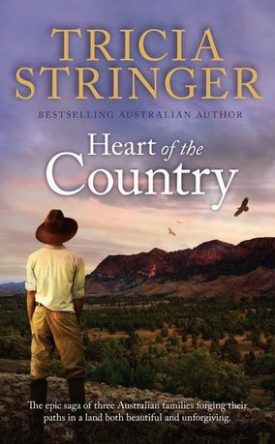 Lives are intertwined by love and community then ripped apart by hate and greed but remain always bound to the land they love…
1846. Newly arrived from England, Thomas Baker is young, penniless and alone. Eager to make his mark on this strange new place called South Australia, he accepts work as an overseer on a distant sheep property, believing this will be the opportunity he seeks. But when Thomas's path crosses that of ex-convict, Septimus Wiltshire — a grasping con man hell bent on making a new life for himself and his family at any price —trouble is on the horizon.
But Thomas is made of stern stuff and his fortunes take a turn for the better when he meets spirited farmer's daughter Lizzie Smith, and soon he envisages their future together.
But this land is like no other he has encountered: both harsh and lovely, it breaks all but the strongest. When his nemesis intervenes once more and drought comes, Thomas finds himself tested almost beyond endurance with the risk of losing everything he and Lizzie have worked for… even their lives.
Buy Heart of the Country

Read more about Tricia Stringer, her books, and where to find her on social media
Happy Backlist Reading!
Stay up-to-date on the latest Australian fiction releases and news