Backlist Wednesday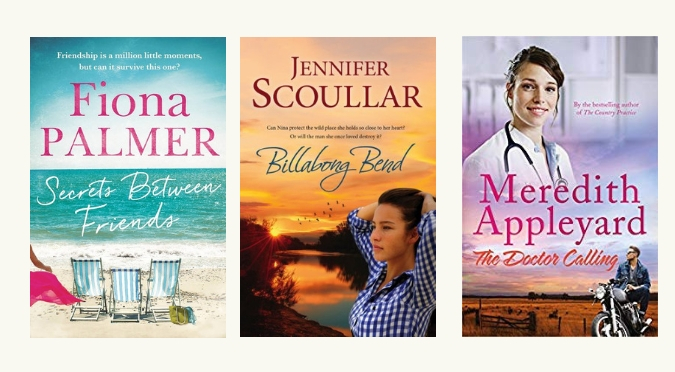 What's a backlist?
If you're a book blogger, a book club member or an avid reader, you'll already know.
If you've been following our blog posts over the last months, you'll already know.
If you're new to Australian Fiction Authors website a backlist is simply all the books in an author's repertoire!
We've got three fabulous Backlist Wednesday books for you this month from
Fiona Palmer, Jennifer Scoullar and Meredith Appleyard
Enjoy!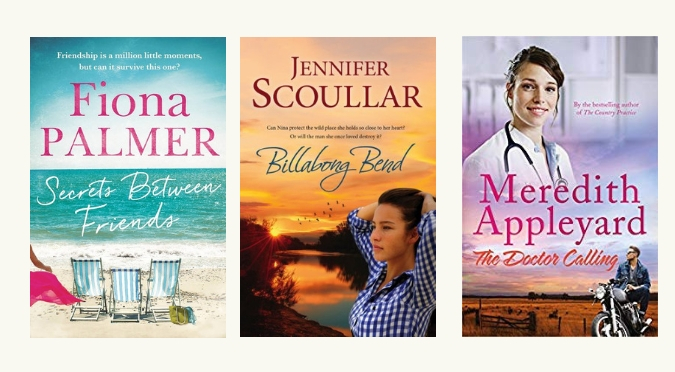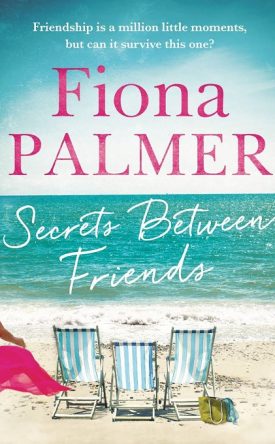 Friendship is a million little moments, but can it survive this one? Three friends embark on a luxury cruise to celebrate their ten-year reunion in this heartfelt story of how long-held secrets can catch up with even the best of friends
Life was about living, experiencing and emotions. The good and the bad. You had to laugh to cry. You had to love to hurt. You had to jump to fall or fly.
Best friends Abbie, Jess and Ricki are set to recreate a school trip they took ten years earlier to the historic port town of Albany, the oldest city on the stunning turquoise coastline of Western Australia.
Ricki, a dedicated nurse, harbours a dream she hasn't chased. Is she actually happy or stuck in a rut?
Jess, a school teacher and single mother to little Ollie, had a tough upbringing but found her way through with the help of her closest male friend, Peter. But Peter has bought an engagement ring and is ready to propose to Ricki . . .
Abbie had it all: a career, a loving boyfriend and a future, but a visit to the doctor bears scary news. Her world is tumbling down and she feels adrift at sea.
'A beautiful, moving, touching story… do make sure you have the tissues handy.' Family Saga Reviews
Buy Secrets Between Friends
Fiona Palmer
Bestselling Australian Author
'Stories set in Australia that paint a vivid picture of life from the inspiring landscapes to the salt-of-the earth characters'
Read more about Fiona, her books, and discover where to find her on social media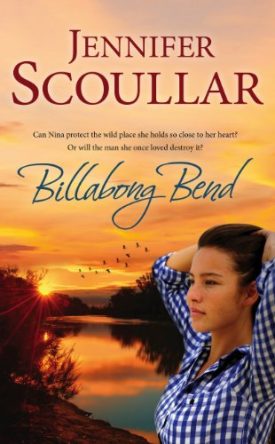 This star-crossed rural love story sets Nina, a floodplains farmer, and Ric, a cotton grower, on a heart-rending collision course amid the beauty of the northern NSW riverlands. 
For Nina Moore, the rare marshland flanking the beautiful Bunyip River is the most precious place on earth. Her dream is to buy Billabong Bend  and protect it forever, but she's not the only one wanting the land.
When her childhood sweetheart Ric Bonelli returns to the river, old  feelings are rekindled, and Nina thinks she has an ally. But a tragic death divides loyalties, tears apart their fledgling romance and turns her dream into a nightmare.
Can Nina win the battle for Billabong Bend? Or will the man she once loved destroy the wild place she holds so close to her heart?
'A lovely story of family and self-discovery, of love of the land and the wildlife that live on it.'
1 Girl 2 Many books
Buy Billagong Bend
Jennifer Scoullar
Bestselling Author of Australian Fiction
'A love affair with the wild…'
Read more about Jennifer, her books, and discover where to find her on social media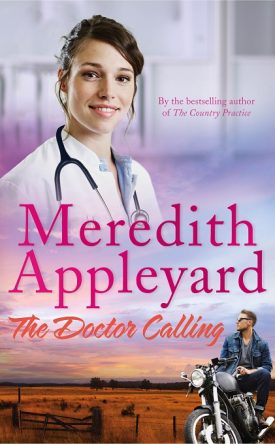 What Laura was about to do wasn't easy. To become embroiled in a family's turmoil, their grief, their anger, their secrets, wasn't safe, or clever.
Rebuilding her life again after unexpected tragedy, GP Laura O'Connor flees Adelaide, and her medical career, for a quiet life in rural Potters Junction. She's looking to escape her own family dramas. The last thing she expects is to become caught up in another's.
Jake Finlay is a man with a troubled past and a passion for risk-taking. After years away from his small home town, he's hell-bent on keeping his distance. But his father is dying and this could be the last chance they have to make amends.
As Laura and Jake come together over the care for the frail man, they experience an irresistible attraction. Will facing death help them both to grab hold of life? And might love be just what the doctor ordered?
'A refreshing take on traditional rural romance novels . . . a beautiful and intriguing tale about country life.' Weekly Times
Buy The Doctor Calling
Meredith Appleyard
Bestselling Author of The Country Practice
'Using her experience and fascination of providing health care to rural communities in her stories'
Read more about Meredith, her books, and discover where to find her on social media
We hope you enjoyed our backlist books selection for August!
We'd love you to stay connected with us on Facebook at Australian Fiction Authors
Subscribe by email to receive our occasional blog posts 
and never miss a new book release!
Stay up-to-date on the latest Australian fiction releases and news