Backlist Wednesday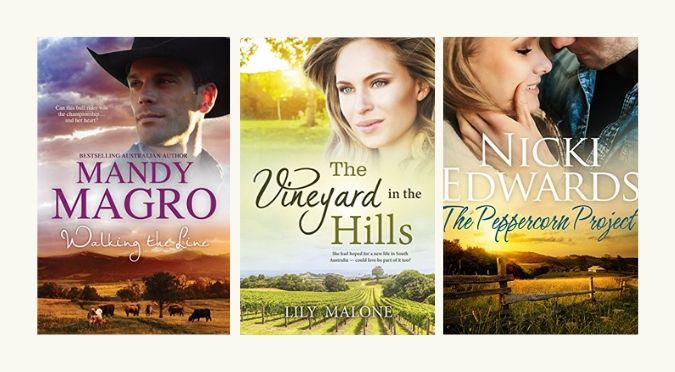 We don't want you to miss out on some fantastic reads so here are 3 wonderful stories for your consideration
What's a backlist?
Simply the books that came before the author's current or latest release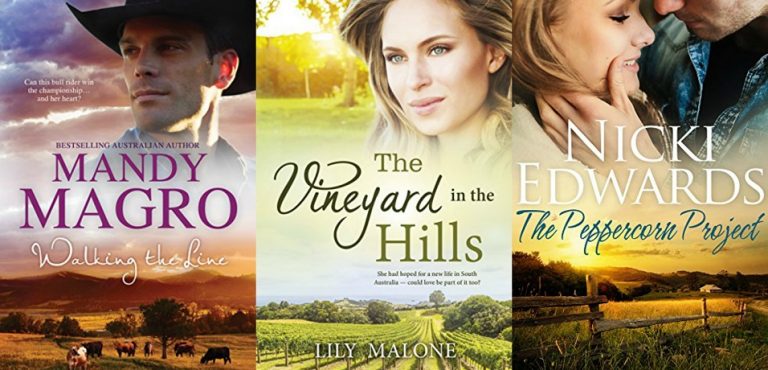 Today we're bringing you rural romances from Mandy Magro, Lily Malone, and Nicki Edwards
Mandy Magro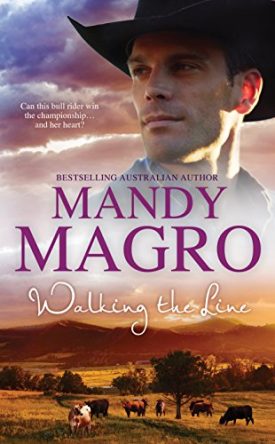 For how long can secrets stay buried?
Country–loving Dallas Armstrong is a hard–as–nails bull rider, who dreams of becoming Australian champion, just like his father, Mick, was. But when he discovers a shocking secret about his father on the same day Mick dies in a car accident, Dallas's world is turned upside down. Now it's up to him to protect his mother from the truth, and to keep the family farm Rollingstone Ridge afloat. And he will do everything in his power to do so.
Charlize Dawson is a successful city journalist whose marriage is in tatters. Begrudgingly sent to the country to write about Dallas, she is surprised to find that he isn't the arrogant cowboy she'd assumed he'd be. Instead she and Dallas and share an intense chemistry and deep connection that lead to a stolen kiss at the Rodeo Ball.
But when Charlize's research for her article puts her on the path of uncovering Dallas's secret, he demands she stop or lose him forever. Dallas or her career, which should she choose? How can she turn her back on the people who have welcomed her into their lives with open arms, all in the name of her job? Her career is all she has left, and she has worked so very hard to be where she is. But how can she reveal what she knows, if it means losing the love of her life?
Buy Walking the Line
Mandy Magro
Bestselling Australian Author
Using experiences and adventures from outback and country Australia in my stories
Read more about Mandy, her books, and where to find her on social media
Lily Malone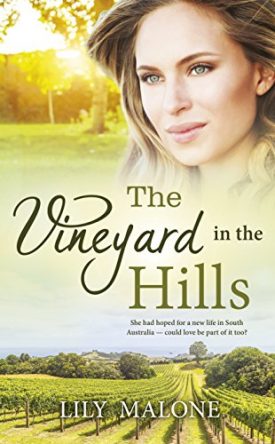 An Australian rural romance about a millionaire wine tycoon, the woman he betrayed and the second chance neither was looking for…
When she cut her viticulture degree short and moved home, Remy wasn't thinking about anything more than making the next dollar for her pocket. Working two jobs to keep food on the table and a loan shark from the door, Remy and her mother slowly build a new life together. Then a freak storm tears through the Margaret River Wine Festival – and Seth Lasrey tears through Remy's life.
Seth is old money. She is no money. He's the boss. She's his employee. He is society connections and expectations. She is threats and bad decisions and lost dreams. They seem to be so wrong they can only be right – until a costly mistake and a timely deception drives them apart. Remy picks up the pieces of her life and begins anew. The last thing she expects is Seth to show up in her small town in South Australia, bringing with him memories that she can't escape and a damaged heart that she's not sure she can resist.
Buy The Vineyard in the Hills

Lily Malone
Australian Fiction Author
Contemporary. Country. Australian.
Read more about Lily, her books, and where to find her on social media
Nicki Edwards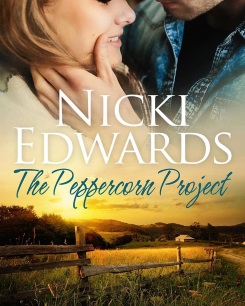 One heartbroken woman. One bitter cop. One community to save them.
After the tragic death of her husband, single mum Isabelle Cassidy is bereft and broke. When she hears about The Peppercorn Project – a scheme that offers affordable rent in the tiny but vibrant town of Stony Creek – Issie sees it as her family's best chance at a fresh start. Newly single police officer Matt Robertson moved to Stony Creek to lick his wounds after a bitter divorce. Wanting only peace and quiet, Matt is against the Project, seeing it as a threat to the peace he's found in the country town – until he meets Issie.
Despite himself, Matt is drawn to the widow and feels inexplicably protective of her fragile family. Just when Issie begins to imagine a future with Matt, an accident proves how far she has to go before she can move beyond her grief. But the citizens of Stony Creek won't rest until they see these two broken souls find a new beginning, together.
Can Issie move beyond the pain of her past and entrust Matt with her family, and her heart?
Buy The Peppercorn Project
Nicki Edwards
Author of Heartwarming Australian Romance
Country town life. Love and medical drama.
Read more about Nicki, her books, and where to find her on social media
We hope you enjoyed this backlist offering!
Subscribe by email to receive our occasional blog posts 
and never miss a new book release!
Stay up-to-date on the latest Australian fiction releases and news