Backlist Wednesday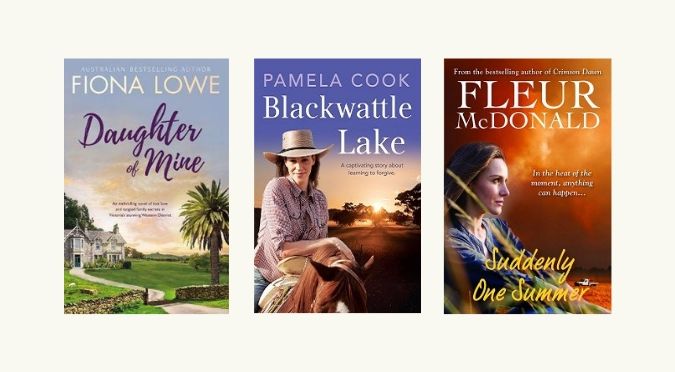 Three fabulous novels for your consideration
What's a backlist?
Simply the books that came before the author's current or latest release
We know you're going to love these three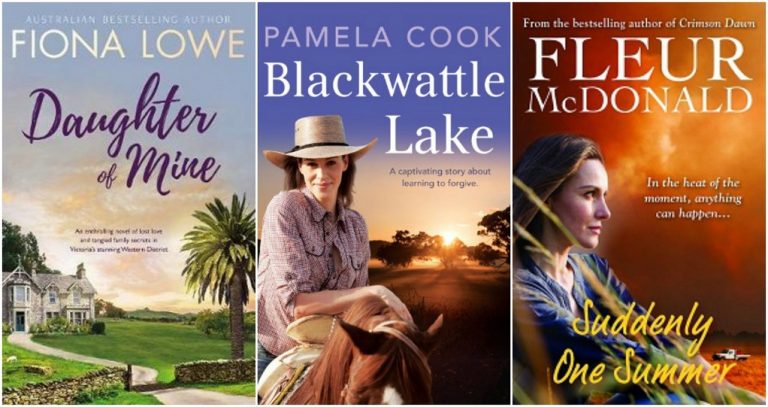 Happy reading…
Fiona Lowe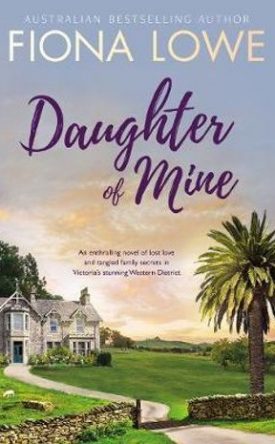 A sweeping saga of lost love and tangled family secrets in the beautiful Victorian countryside.
When your world falls apart the only person you can depend on is your sister.
The three Chirnwell sisters are descended from the privileged squattocracy in Victoria's Western District – but could a long–held secret threaten their family?
Harriett Chirnwell has a perfect life – a husband who loves her, a successful career and a daughter who is destined to become a doctor just like her.
Xara has always lived in Harriet's shadow; her chaotic life with her family on their sheep farm falls far short of her older sister's standards of perfection and prestige.
Georgie, the youngest sister and a passionate teacher, is the only one of the three to have left Billawarre. But is her life in Melbourne happy?
All three sisters have a different and sometimes strained bond with their mother. Despite this, they come together to organise a party for her milestone birthday – the first since their father's death. But when Edwina arrives at her party on the arm of another man, the tumult is like a dam finally breaking. Suddenly the lives of the Chirnwell sisters are flooded by scandal. Criminal accusations, a daughter in crisis and a secret over fifty years in the making start to crack the perfect facade of the prominent pastoral family.
A thought provoking novel about family expectations, secrets and lies.
Buy Daughter of Mine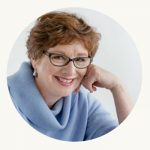 Fiona Lowe
Multi-Published, International Award-Winning Australian Bestselling Author
Small country towns featuring real people facing tough choices and how family ties impact on their decisions
Read more about Fiona, her books, and where to find her on social media
Pamela Cook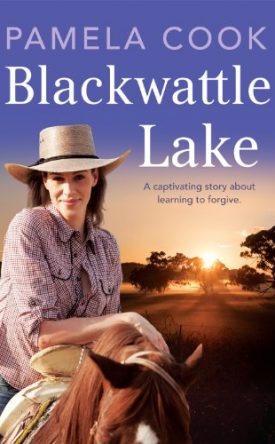 A captivating story about learning to forgive.
For Eve Nicholls, walking up the driveway of her childhood home brings up many emotions, and not all good. The horses that she loved still dot the paddocks but the house is empty, and the silence inside allows her memories to flood back. She's glad to have her best friend Banjo the kelpie with her . . . and a bottle of bourbon. Her plan is simple: sell the farm, grab the cash and get the hell out.
Despite Eve's desire to keep a low profile, within days of her return she runs into all the people she hoped to avoid. At the house she is surrounded by memories and worse. But with a lifetime of clutter to sort out, there's plenty to take her mind off it all. Slowly, she begins to discover the girl she used to be: Angie Flanagan – adventurous, animal-loving, vulnerable.
When tragedy strikes, Eve realises that changing her name all those years ago in an attempt to hide from her past has not changed the truth of what happened or who she really is.
Buy Blackwattle Lake
Pamela Cook
Australian Author
Australian fiction with a country heart featuring feisty women, tangled family relationships and a healthy dose of romance.
Read more about Pamela, her books, and where to find her on social media
Fleur McDonald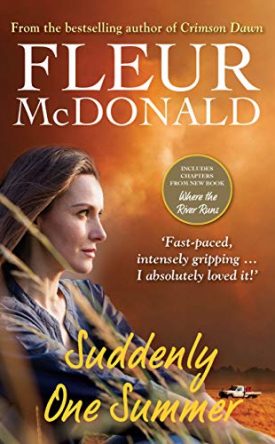 When Brianna Donahue was three years old, her mother mysteriously disappeared while farming in Merriwell Bay, Western Australia. Her body has never been found. Brianna works the same land with her father Russell, while almost single-handedly raising her two children as her husband Caleb works as a fly-in fly-out criminal lawyer in Perth.
One scorching summer's morning, her son Trent goes missing and, while frantically searching for him, Brianna must come to terms with the fact that her marriage has large cracks in it.
Over two thousand kilometres away in South Australia, Detective Dave Burrows receives a phone call reporting stolen sheep from an elderly farmer. When he and his partner Jack arrive at the farm, it's clear that Guy has early signs of dementia. Following a conversation with his wife Kim, Dave becomes intrigued with Guy's family history. Was there a sister, or was there not? No one seems to know.
So how will Dave's investigation impact Brianna's world? While battling the threat of bushfires back in Merriwell Bay, Brianna is faced with challenges that test her relationships with those she loves most.
Suspenseful and incendiary, Suddenly One Summer is an intriguing and heartfelt story of the unlikely connections of life on the land.
Buy Suddenly One Summer
Fleur McDonald
Bestselling, Multi-Genre Author
Capturing imagination through stories
Read more about Fleur, her books, and where to find her on social media
We hope you enjoyed our backlist collection!
Subscribe by email to receive our occasional blog posts
and never miss a new book release!
Stay up-to-date on the latest Australian fiction releases and news