Authors Give Their Take on the Rural Fiction Phenomenon
Published:
September 29, 2018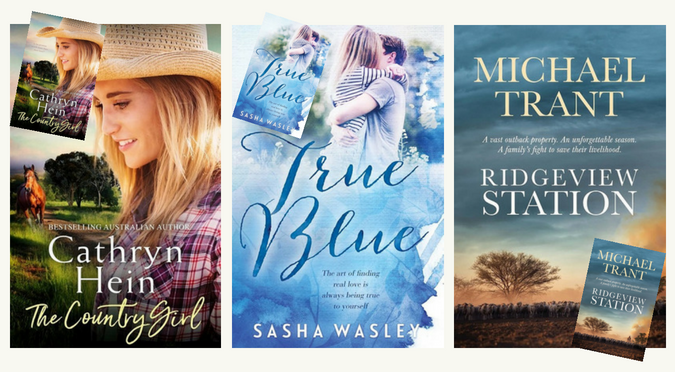 What appeals in rural fiction?
Why do authors write it?
Why do they think readers love it?
Read on with takes from Aussie fiction authors Sasha Wasley, Cathryn Hein and Michael Trant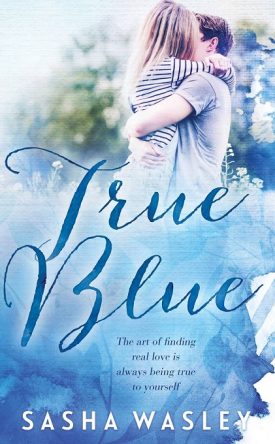 Love is random. Accidental. You just live your life and then one day it'll hit you with the right person.
Wandering soul Freya 'Free' Paterson has finally come back home. Idealistic and trusting, she's landed the job of her dreams working on an art project with the local school, but she hadn't planned on meeting the man of her dreams as well.
With his irresistible Irish accent, Constable Finn Kelly is everything Free wants – genuine, kind . . . and handsome as hell. He's also everything Free isn't – stable and dependable. Yet despite the passion simmering between them, he just wants to be friends. What is he trying to hide?
As Free throws herself into the challenges of her new job, fending off the unwelcome advances of a colleague and helping to save her beloved Herne River, Finn won't stay out of her way, or out of her heart.
But just when she needs him the most, will Finn reveal his true colours?
Sasha's take on the rural phenomenon
I'm of the belief that Australians are all secret wannabe farmers! I know I am.
We love getting out on the land, visiting the outback, four-wheeling along dirt tracks, roaming through vineyards, running the soil through our fingers and picking fruit fresh from the orchard. We love Australia's vast landscapes in breathtaking colour – yellow, red, brown or green. And we love that feeling of our heritage sinking into our bones. From the time of WWII when women formed a Land Army to keep Australian farms producing, right up to the modern interest in the provenance of our food and ethical production, the rural world is a point of pride and fascination for Australians. When I wrote Dear Banjo, I couldn't help but weave stories of this love of the land with the passion for protecting it.
The other compelling thing about rural fiction is our collective yearning for small, close-knit communities. This is something many of us city-dwellers have lost in the past few decades. We no longer know our neighbours, our kids don't swarm in the street for a game of cricket or ride around in packs on their bicycles. We don't know everyone's secrets, and we don't often have people bringing us casseroles when we get bad news or have a new baby. We miss this, as a culture. And we see it still in operation out in the smaller rural communities, both in the real world and in fiction. In True Blue, the young policeman, a newcomer to the town, only intends to come for the short term. However, he finds a community of people who are genuine and kind, and who make him one of their own when his family decides to emigrate. I think that, when we read rural fiction, it takes us home, back to that feeling of security and caring that we all yearn for.
The Australian obsession with rural fiction is as much a love affair with the land as it is with the sense of being at the heart of a community of people – people who care about one another.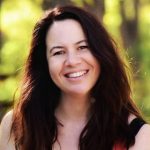 Sasha Wasley was born and raised in Perth, Western Australia. She has completed a PhD in cultural theory and loves nature, Jane Austen and puns. Sasha is a farming wannabe, with a passion for animals and the land. Although she's in her forties now, she still wants a pony.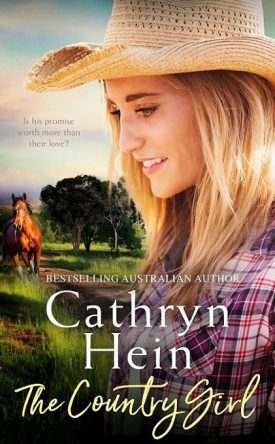 Bestselling Australian author Cathryn Hein returns with a moving and uplifting rural romance about facing hard truths and moving on in pursuit of life.
Can this love story find a new beginning?
After landing a major cookbook deal, star food blogger Tash Ranger swaps city life for the family farm. But Tash's homecoming is bittersweet, for now she can no longer avoid seeing her best friend Maddy, who was severely injured in a riding accident. No one knows that Maddy and Tash had a deep falling out and with every visit Tash must pretend to be the friend everyone believes her to be.
Patrick Lawson, Maddy's fiancé, battles despair and hope daily as Maddy lies imprisoned in her body. When Tash returns to Castlereagh Road with her joy and boundless appetite for life, he realises finally what his loved ones have been trying to tell him for months – that Maddy wouldn't want him to throw his life away. It's time to move on. But letting go is no easy feat.
Can these two friends step out of the shadow of Maddy's tragic life and accept love, or is the past forever destined to dictate their future?
Cathryn's take on the rural phenomenon
Ah, rural romance, how do I love thee? Let me count the ways.
Here are my top seven reasons. I bet you can come up with plenty more!
1/. The feel-good factor
A rural romance is the book equivalent of comfort food: warming, relaxing and very, very satisfying. They make us feel good.
How special is that?
2/. Sexy heroes
Yeah, I know, all romances have desirable heroes, but rural romance heroes are in a class of their own. Not only are they strong, practical and rather delicious to look at, they possess old-fashioned values we admire. Values like loyalty and decency and compassion. Values that make us certain that when this hero falls in love and commits, he's committed forever. These are men with big hearts.
And, really, who can resist a bloke whose muscles are built from honest hard work and who can also make you laugh? Not me!
3/. Empowerment
It's not all about the desirable men, oh no, no, no! Rural romances also feature strong, practical women overcoming sometimes terrible obstacles. They're brave, they're inspiring, and they change lives. Ask any rural romance author about the fan mail they've received from women who've found courage from reading one of these amazing books, and you'll see how influential they can be.
4/. Emotion
From the joy and sheer fun of a bush wedding to the drama of a fire, the tragic death of a beloved secondary character, or the moment where all appears lost for our hero and heroine, we know that a rural romance will give us all the feels. And some.
5/. They (re)connect us
Despite most of us living urban lives, Australians have a great affinity for our vast country with its contrast of beauty and harshness, range of agricultural systems, and unique environments. Rural romance settings reflect this vastness and diversity.
For some, these stories offer a way to reconnect with lands and the communities they already know and love. For others it can be a journey of discovery.
6/. Community
Many rural romances could also be described as small-town romances. While that enables authors to introduce lots of characters and potential conflicts, it also allows us to show off community spirit. It takes strength of body and heart, and the embrace of community to exist in a tough environment. Rural romance demonstrates that in a feel-good way.
7/. Issues
Rural and remote communities face many unique challenges. Anything from the availability of medical services, to environmental impacts, education, employment, the removal of services, and much, much more. Rural romances are an excellent way to create much-needed awareness of these issues.
What's your reason for loving rural romance?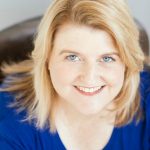 Cathryn Hein is a bestselling rural romance and romantic adventure author, seriously untidy cook, mad keen but sadly untalented golfer, and Australian Rules Football lover. Most of all, she wants to take your heart on an adventure.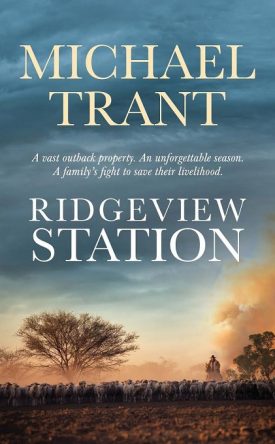 Many of Peter and Kelsie Dalton's friends thought they were crazy when they bought Ridgeview Station. But five years on, their hard work, help from Kelsie's parents, and record rainfall have them in high spirits as the summer muster approaches.
Realising they're going to need more help this season, Peter rings around the neighbouring stations to try and find a good worker. After a glowing recommendation, Alexi arrives to give them a hand – and is not at all what they'd expected …
Everything is going smoothly with the muster before disaster strikes and the Dalton's find themselves battling to save their livestock, their property and their lives.
An entertaining yarn set on a vast outback property peopled with colourful and authentic characters, Ridgeview Station is about love, loss and the spirit of the bush.
Michael's take on the rural phenomenon
There are two things that keep me writing in a rural genre. The landscape and the characters inhabiting it. Whether it's the endless horizons shimmering in the distance or an old bushie whose wit is as dry as an outback summer, I try to capture these unique features in my writing.
There's a stillness once you clear the city that is hard to find anywhere else, and somehow the sky seems to grow larger, doubling in size yet becoming clearer, sharper. If you've never had the opportunity to stare at the stars on a still night, away from the glare of street lights, find time to do so. No photo, no matter how breathtaking, can ever do it the justice that view deserves.
I've found the people who inhabit these places have a sense of humour like no other. No matter the situation, someone will always have a quip or observation to ease the tension. There's a saying – 'If you didn't laugh, you'd cry,' and this is used to full effect, along with a dogged determination to hang on and see it through, because the wheel always turns, it's just a matter of time.
But there's another reason I write about these things. The harsh beauty, the dry humour and the general optimism found out there can mask a darker side. It's a tough place. I've been through a drought, fires, animal deaths, and I know too many cases where it all became too much for some. So much goes on which people outside of that world have no understanding of. Not through any fault of their own, we all have our own lives to lead, but in all my writings I try and include the good and the bad. Not to lecture, not to judge, but to simply make readers aware it's not all cute lambs and stunning views once you leave suburbia behind, and to highlight the resilience of both the land and its people to come back from whatever current adversity has been thrown their way.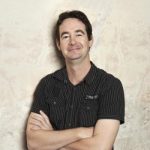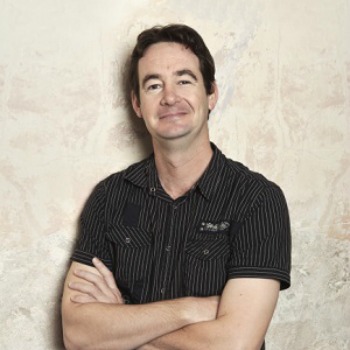 Michael Trant is a WA country boy just beginning his new life as an author, following a wide range of careers from marine draftsman to farmer, and pastoralist to FIFO pot-washer. His debut novel Ridgeview Station was inspired by his time on Gabyon Station, and he highly recommends a visit for those curious about life on a sheep station.
Stay up-to-date on the latest Australian fiction releases and news