AUTHOR GALLERY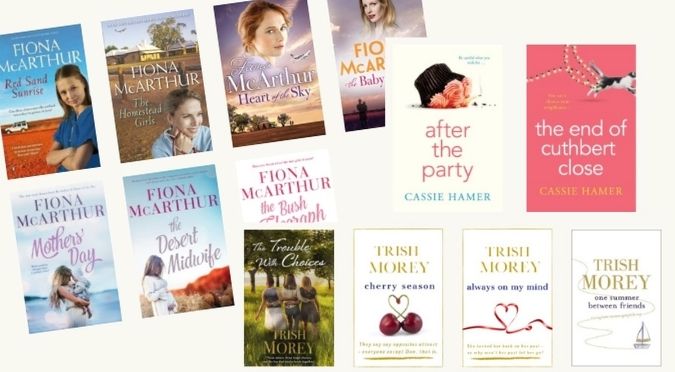 We asked our wonderful group member authors
What inspires you to write stories?
And they couldn't wait to answer!
3 bestsellers kick us off with our new Author Gallery series
Fiona McArthur (new book out soon)
Trish Morey (with a new boxed set release)
Cassie Hamer (making her girls proud with 2 bestsellers to date)
Fiona McArthur
Multi-Published International Bestselling Author
Good Medicine…rural/remote Australia…heartwarming romantic drama
What inspires me to write stories?
I'd have to say people. People are inspiring.  Hearing a story, an experience, an episode of human resilience that captures my imagination and makes my heart swell, that's what drives me to start a book. And serendipity propels me along faster as I find more amazing connections, coincidences or correlations from other sources that seem to fall into my lap.
It just happens and those threads become a world of people that I, and hopefully my readers, care about, and can follow through their journey of hope and hardship to their happy ending.

I love stories from outback rescues, RFDS, and heroism from ordinary people. From the men and women who work for the services, police, ambulance, firefighters, armed forces, and others who keep my readers on the edge of their seat and have them sighing happily back at the end of the book.
It's true I like to show the intricacies of survival with medical accuracy to give a fuller understanding without preaching or educating, but that's my background and those details fascinate me.
Then there's the growth of a relationship throughout this road trip of life – that's always in my mind with strong female leads, sisterhood support and a man who deserves my principal character.
These are all facets I need to be satisfied with my book. Yep, that inspires me.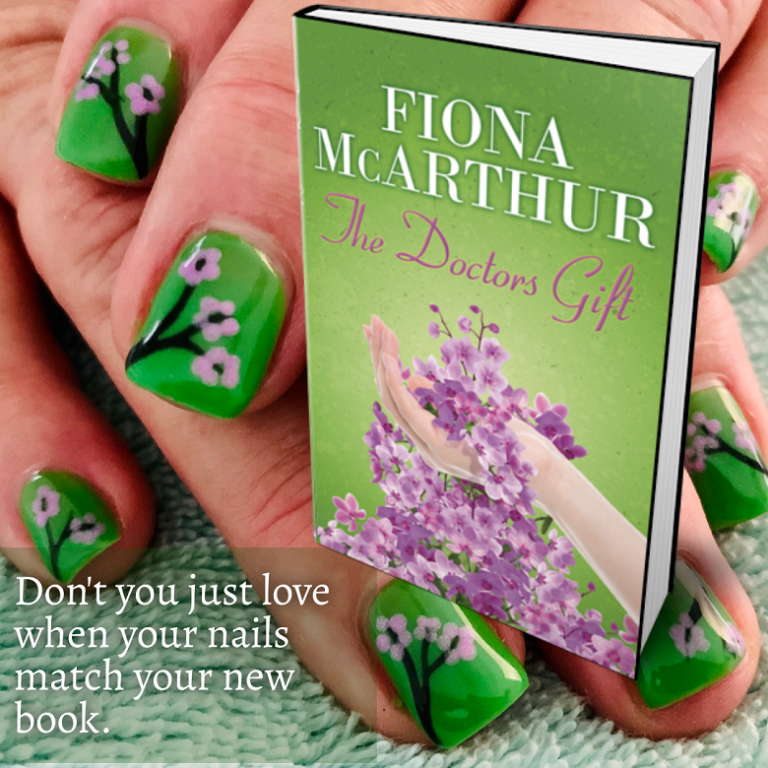 My latest indie release is THE DOCTOR'S GIFT which came out 30 May 2021. It's a love story between two renal surgeons in Sydney and the tragedy and hope of renal transplant surgery. I adored the cameo appearances of different patients and families in this book and the sacrifice my female lead makes. I had such fun with Ailee and Fergus's story and I hope you will too.
My next contemporary fiction release from Penguin Random House is The Farmer's Friend. It's out 31st August and a small town in crisis book filled with people you'd like for friends.
Happy Reading to you and warmest wishes xx Fi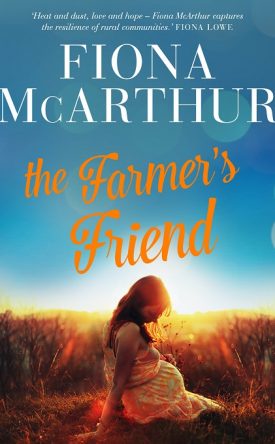 The heartwarming new medical rural romance from the bestselling author of The Bush Telegraph.
They'd bought a stock and feed store called, of all things, The Farmer's Friend.
Gracie could tell Jed thought it a great name. 'Farmers stick together. I like it.'

Jed and Gracie's move to Featherwood brings big dreams and open hearts, despite the drought around them. The ready-made rural store even comes with an ancient homestead overlooking the river, albeit one requiring some TLC. Gracie is expecting, and they're eager to put down family roots in the tiny community.
Midwife Nell has fled her life in Sydney, hoping to start afresh on a small farm away from prying eyes and gossip. She strives to go unnoticed, but that proves near impossible when she meets charismatic Gracie and Jed, and the unpredictable, attractive Liam, who has as much emotional baggage as Nell does herself.
Jed's store becomes the meeting place for the town's colourful characters, people who'd do anything for their neighbours and friends. As Gracie's due date draws close, tensions rise between her and Jed when his impulsiveness strains their precarious financial situation. As a bushfire ravages the region, the whole town comes under threat, putting relationships and lives on the line.
Can quiet achievers, unexpected heroes, and a valley of part-time fire-fighters and farmers help Featherwood rise again?
By the bestselling author of The Bush Telegraph comes a moving and uplifting Australian drama about what it really means to be a community – and learning that best friends can also make the best family.
MORE FICTION FROM FIONA McARTHUR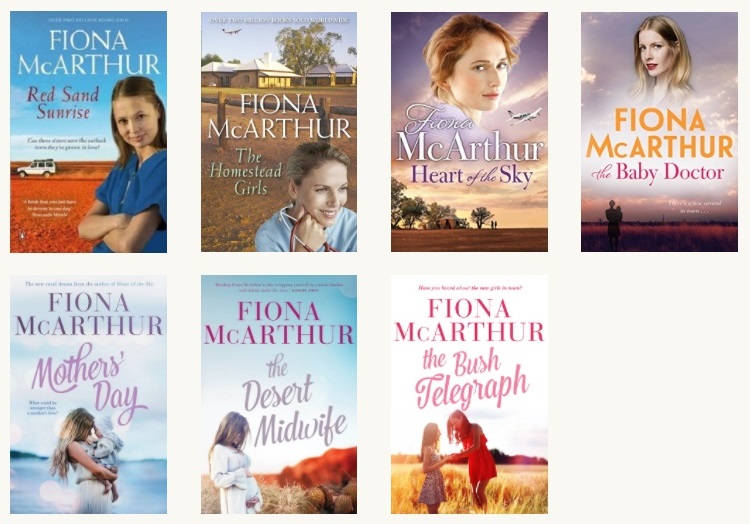 Trish Morey
Award Winning, Multi-Published International Bestselling Author
Passionate, emotional, page turning stories
What inspires me to write stories?
Honestly? To start with, it was an aversion to the day job – or at least having to have one. I had a day job once upon a long time ago. And then I had kids – two when I started writing and four when we stopped counting – and childcare wasn't an affordable option, nor was it something I really wanted to do. Four lunchboxes? An early morning drop off with baby sick on my shoulder? Recalcitrant babysitters? What a minefield!
Seeing I'd always fancied myself as a writer, writing looked like the perfect solution. I could work from home and was going to make a fortune and my hard-working, home late husband could instead be home to enjoy our kids when they were still littlies.
Ha!
Eleven years after I first set out on my grand plan all the kids were at school, I'd had to go back to the day job, and bingo, finally bloody bingo, I finally sold a book!
But that was then 🙂 Then it was all about sexy romance and the world of Mills and Boon Presents. Passion, alphas on steroids, sexy times. I loved it.
In the last few years, I've spread my wings and discovered it's also fun to write about secondary characters and sisters and cantankerous grandparents and kittens and kangaroo joeys and family. Longer books set in maybe less glamorous surrounds, but no less beautiful. The Adelaide Hills, SA's Yorke Peninsula and even Lord Howe Island – settings that almost play as characters in the book. And while I love exploring the relationship dynamics between a man and a woman falling in love against the odds (not to mention, against their own intentions), it's so much fun to explore all the other relationships that go hand in hand with family life. They're longer books filled with all kinds of fun characters and I'm loving it.
In fact, I've just released into the wild a boxed set of my two Adelaide Hills set stories. Called, The Faradays, it includes both Cherry Season and The Trouble with Choices and follows the stories of Dan Faraday and his three younger sisters. Romance abounds! Even where they least expect it. Only available outside Australia/New Zealand at this stage – sorry about that.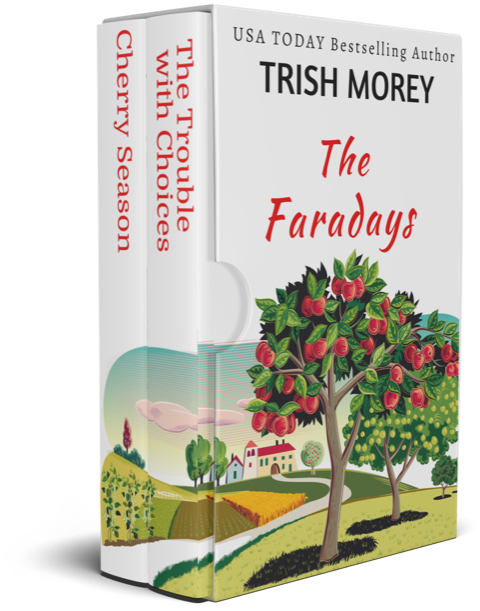 Cherry Season
They say opposites attract – everyone except Dan Faraday, that is…
The Trouble with Choices
Three sisters, three difficult choices, and the ties that bind.
Available worldwide though, I'm releasing 8 of my early Presents/Sexy stories with new titles and shiny new covers. There's a RITA finalist novella and a RuBY Award winner amongst them, and I'm thrilled to bits to get them out to readers again.


(Keeping readers happy and entertained – that's the real reason I write stories.)
Trish
MORE FICTION FROM TRISH MOREY

Cassie Hamer
Bestselling Author of Women's Contemporary Fiction
Stories that take you behind the white picket fence… 
Where do I get my inspiration from?
There is no more lonely place in the world than a baby's bedroom, especially when that baby is crying. A lot. And you, as the mother, are the only person who can provide comfort. A baby's endless tears are emotionally and physically destroying and twelve years ago, that's exactly what I found myself experiencing. For months.
Don't get me wrong, I desperately wanted to become a mother and I adored my golden-haired Ruby. I wasn't depressed and I had a terrific mother's group but I knew motherhood was gruelling – 10 feeds a day with constant night-wakings and a baby who was healthy but came with a couple of quirks, including as an allergy to rice (yes, it is possible) and a condition known as urinary reflux for which the treatment was a daily antibiotic.
After twelve months, I weaned my little girl, only to fall pregnant (intentionally) with my second child. At this point, I knew a little more about what lay ahead and I knew I had to do something to stop my brain from atrophying. But what?
Reading the paper one Saturday, an advertisement for a creative writing degree caught my eye. Yes, I thought. This is it. This is how I'll spend my two free hours per day while the baby and toddler are sleeping. I'll get a masters in Creative Writing.
It wasn't quite as mad as it sounds. Creative writing made a certain kind of sense. I'd always been a voracious reader. As a child, my head was always buried in a book, much to my parents occasional dismay. My love of story had led me into a career in journalism and now that I was out of the paid workforce, here was my chance to pursue my passion.
At University, many of my first stories concentrated on the experience of motherhood – my own and others. And, two published novels later, it's still a theme I find myself returning to again and again. It's such a fundamental part of who I am. Motherhood made me a writer and to this day, it still inspires so many of the stories I tell.
Cassie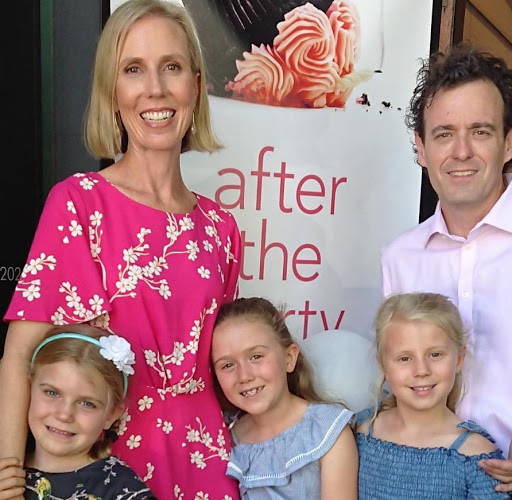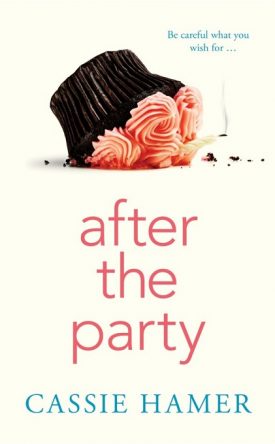 I dedicated my second novel – The End of Cuthbert Close – to my three daughters and it remains one of my proudest achievements. Ultimately, I write for myself and my own satisfaction. I don't write solely to make my girls proud, but gosh it feels lovely and worthwhile when they tell me that they are.
Cassie's latest Australian fiction release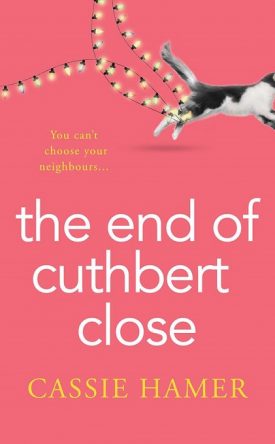 You can choose your friends, but you can't choose your neighbours.
Food stylist Cara, corporate lawyer Alex and stay-at-home mum Beth couldn't be more different. If it wasn't for the fact they live next door to each other in Cuthbert Close, they'd never have met and bonded over Bundt cake. The Close is an oasis of calm and kindness. The kind of street where kids play cricket together and neighbours pitch in each year for an end of summer party.
But no one's told Charlie Devine, glamorous wife of online lifestyle guru, The Primal Guy. When she roars straight into the party with her huge removal truck and her teenage daughter with no care or regard for decades-old tradition, the guacamole really hits the fan.
Cara thinks the family just needs time to get used to the village-like atmosphere. Beth wants to give them home cooked meals to help them settle in. Alex, says it's an act of war. But which one of them is right? Dead guinea pigs, cruelly discarded quiches, missing jewellery, commercial sabotage and errant husbands are just the beginning of a train of disturbing and rapidly escalating events that lead to a shocking climax.
When the truth comes out, will it be the end of Cuthbert Close?
From bestselling author Cassie Hamer, comes a hilarious tale of warring neighbours in Australian suburbia, with a mystery at its heart.
We hope you're enjoying our Book News 
Subscribe below by email to receive our occasional Book News blog post – and never miss a new book release!
We'd also love you to stay connected with us on Facebook & Instagram
Stay up-to-date on the latest Australian fiction releases and news