AUTHOR GALLERY with Kaye Dobbie and Eva Scott
Published:
November 3, 2021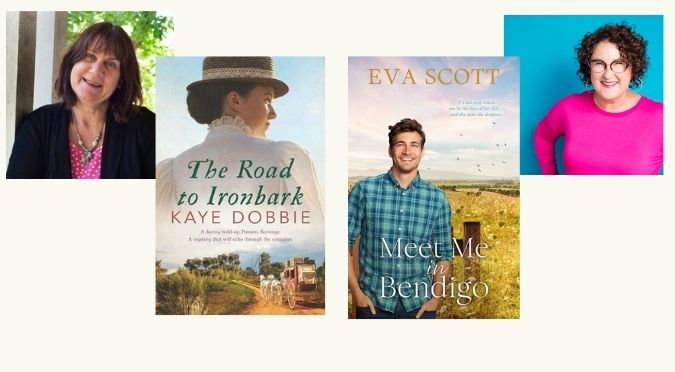 We asked our wonderful group member authors
What inspires you to write stories?
They couldn't wait to answer!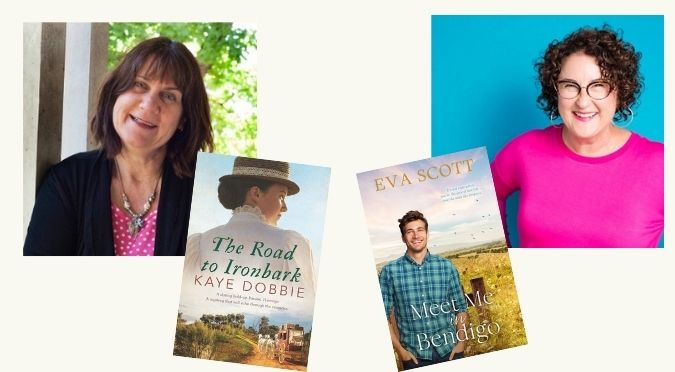 Kaye Dobbie – multi-published and RuBY Award winning author but did you know Kaye writes under other pen names? (You will be happily surprised!)
Eva Scott – Australian author supplying us with wonderful rural and romantic fiction and now with a previous eBook-only story out in paperback for a limited time.
Kaye Dobbie
Multi-Published, RuBY Award Finalist Author
Captivating historical and contemporary family sagas
What inspires you to write stories?
I love creating new worlds for my characters and taking them to places I'll never go. Letting them do things I'll never do. I love that ache in my chest when I break their hearts, and then the wonderful wave of happiness when I mend them again.
I've been a writer for a long time, and sometimes I think I need to stop, but I always seem to find something new to write. I also get bored easily and having a few different genres to explore keeps me interested.
I am a hybrid author, which means I write for traditional publishers and also publish independently, the best of both worlds really. The former gives me stability and a paycheck. The latter gives me that freedom to explore.
Currently I write Australian Women's Fiction as Kaye Dobbie for Harlequin Mira Australia. I prefer to write about small country towns, or characters who grew up in them. I have also self published my older Australian historical novels under my Kaye Dobbie name, so there are quite a few for sale now. My next book will be out in 2022 and is set on an island in Bass Strait.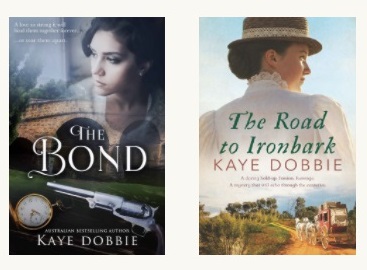 Secondly, I write Historical Romance as Sara Bennett.
Back in the early 2000s I reinvented myself as a writer of romance and was lucky enough to be published by Avon in the USA, one of the premier romance publishers. I wrote a series of Medieval romances, and then went on to write Victorian era romances. I've self published under this name too, and in total I have sold half a million paperback books. Recently I signed a contract with a traditional publisher for 3 new Sara Bennett Regency Romances, but the publishing date is a long way down the track.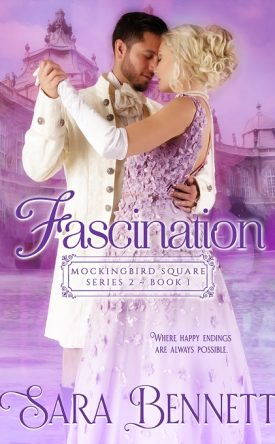 Finally, I am self publishing Paranormal and Time Travel Romance as Sara Mackenzie.
I have so many ideas for this penname, which started out as a trilogy called the Immortal Warriors for Avon. One of the books was a finalist in the Romance Writers of America best paranormal romance category. I have written a few more self published books but there are time constraints. Contractual writing comes first.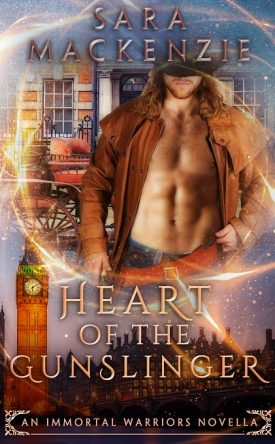 So you can see I don't get bored. If anything I get a bit overwhelmed by everything I want to do. And stopping? I'm not sure I ever will. Writing is in my blood.
Kaye Dobbie's latest Australian fiction release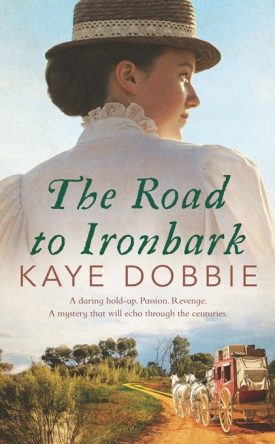 A daring hold-up. Passion. Revenge. A mystery that will echo through the centuries. A compelling romantic adventure.
1874, The Victorian Goldfields
In the goldfields town of Ironbark, Aurora Scott faces ruin as the railways supplant the Cobb & Co coach line, the lifeline of her hotel. Aurora is no stranger to adversity, the formidable publican has pulled herself from a murky past to build a respectable life in Ironbark. But when bushrangers storm the hotel, taking hostages as leverage for the Starburst Mine's payroll, Aurora has more trouble on her hands than she can handle.
This is no random act, but a complex scheme of revenge. The gang turn on each other. Shots ring out. And when the dust settles, the money has vanished, and so has Aurora Scott…
After 150 years, the mystery of the missing payroll has passed into folklore. And when journalist Melody Lawson helps her brother prepare for the town's annual Gold Hunt Weekend, she is just as drawn into the past as the tourists. But with a surprise inheritance her own family history becomes a puzzle, bound up with the fabled payroll – and as Melody follows the clues, danger mounts…
Buy The Road to Ironbark
Read more about Kaye Dobbie and her books and discover where to follow her on social media
Eva Scott
Australian Author
Exploring relationships, culture, our roles in changing society, love and loss
Why I write
I don't remember a time when I didn't write stories. Even before I knew my alphabet I could be found scribbling lines and pretending they were words, making little books out of folded paper. There's a compulsion to tell stories that lives deep within me. I imagine it's the same kind of sensation that birds feel when it's time to go north. You have to. You have no say in the matter.
I trained as an anthropologist which is, I guess, a kind of professional story collector. What I love more than anything is listening to other people's stories. Life is far more fantastic than fiction, like the time my friend found herself having dinner with Samuel L. Jackson. Or what about the time my father-in-law came face-to-face with an aboriginal sorcerer deep in the outback.
The thing I've noticed over the years is that many people have secret lives, the kind you can't tell from looking at them. If you ask the right questions, and take the time to listen, you can find the most amazing people in your community.
I've met people who have had places in Antarctica named after them. Or been mercenaries or members of the French Foreign Legion. Maybe they've been showgirls or walked across the Congo in flip-flops. They all look like your regular pensioners these days but once upon a time…
Some stories are heartbreaking. Some are funny. Some are instructional – life lessons for the unwary. All of these stories feed my imagination and inspire my work. Many moments are taken from my own life, woven into the story like little 'easter eggs' to be found.
I write because there are so many wonderful stories to tell, so many fabulous adventures to inspire a good yarn. But to be honest, I write because I haven't got a choice. I was born this way.
Books by Eva Scott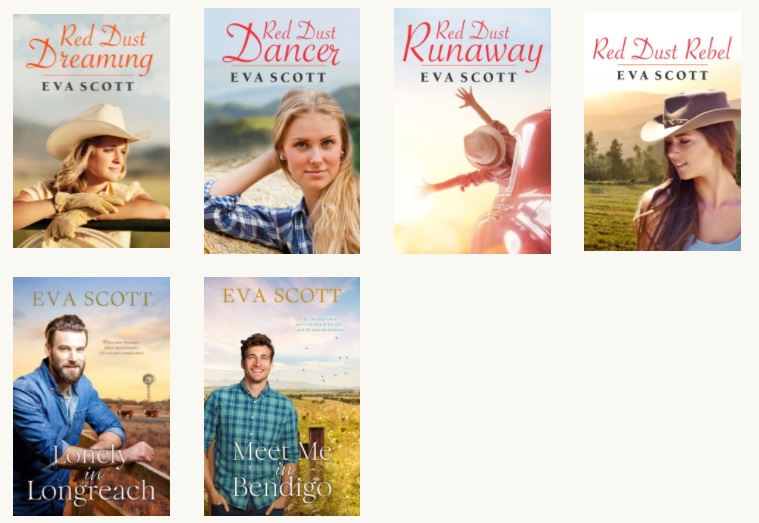 Eva's current Australian fiction release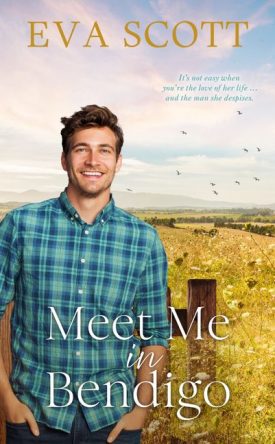 Small-town Australia meets You've Got Mail in this rural romantic comedy about online dating, second chances, and following your heart.
Small-town sweetheart Annalisa Cappelli has returned to Wongilly to take over her family's hardware store while she heals from a tragic loss. The business was hit hard by the pandemic, and now a Carpenter's Warehouse hardware superstore is opening in the district. There's no way Annalisa is going to let two hundred years of history go down the drain, but she's going to need to fight to keep her family's legacy alive.
The one simple thing in her life is her no names, no complications, easy-breezy online relationship with GardenerGuy94. For now, their online flirtation is the only kind of romance Annalisa needs. Until she meets Ed Carpenter. Sexy as hell, he'd be the perfect man … if he wasn't trying to destroy her business.
Ed Carpenter is in Wongilly to offer the owner of a small hardware store a payout to pave the way for his family's next superstore. What he doesn't expect is for the owner to be the woman he's been talking to online. Annalisa is beautiful and passionate, and he's sure she's the one for him.
But how can he reveal the truth without losing her?
Buy Meet Me in Bendigo
Available in paperback from Australia Post shops only – for a limited time!
Previously eBook only – and still available as an eBook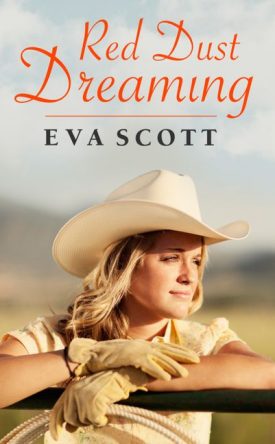 In the battle of duty versus desire, only one can survive the hot Australian sunshine.
Elizabeth Langtree has her life in order – safe, organised, planned. Sure, she has her troubles, but they are nothing she can't handle. Then everything is turned upside down when her family send her to Australia to collect her orphaned nephew.
It all seemed so simple in New York, but Australia is nothing like she expected, and she soon falls under the spell of the Outback – the station, the lifestyle, and the seriously sexy owner who has been caring for Luke since the death of his mother.
Elizabeth soon discovers that what seemed simple a world away is anything but, and her duty is at odds with the dictates of her heart. She must choose, knowing that a mistake will not only cost her everything, but destroy the future of a devastated little boy.
Buy the paperback from Australia Post shops (available for a limited time)
Buy the eBook
Read more about Eva Scott and her books and discover where to follow her on social media
We hope you're enjoying our Book News 
Subscribe below by email to receive our occasional Book News blog post – and never miss a new book release!
We'd also love you to follow us on Facebook & Instagram
Stay up-to-date on the latest Australian fiction releases and news