AUTHOR GALLERY with Helene Young and Michael Trant
Published:
October 31, 2021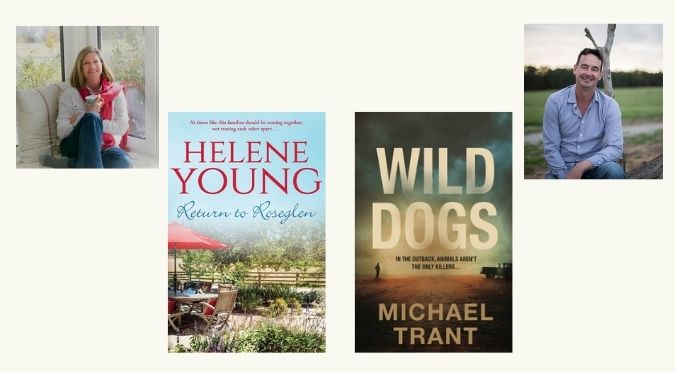 We asked our wonderful group member authors
What inspires you to write stories?
They couldn't wait to answer!
Helene Young – award winning author writing while aboard the good ship RooBinEsque
Michael Trant – Aussie author with a new crime/thriller book on the horizon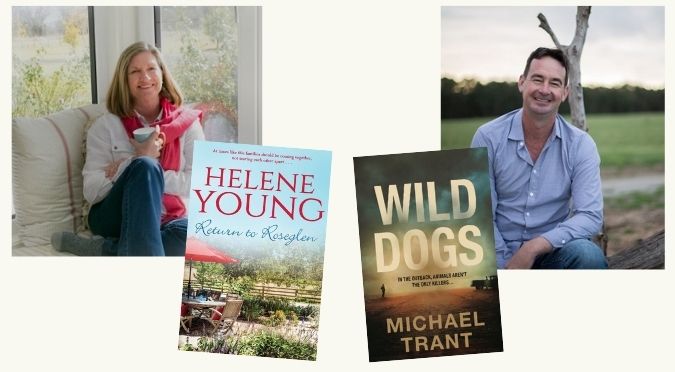 Helene Young
Multi Award-Winning Australian Author
Writer, pilot, sailor and photographer weaving my experiences into my stories
What inspires me to write stories?
Inspiration is everywhere! People, places, emotions, and things I feel passionately about.  I was lucky to have a career as a pilot which gave me a birds-eye view of Australia and an insight into a man's world where women were only just beginning to forge a path.
That perspective inspired me to share the unique landscape of North Queensland, stretching from the Great Barrier Reef through lush rainforests and all the way to the red dirt of the outback.  It also made me determined to write complex characters who didn't fit into stereotypes, who had strength and compassion, the ability to learn from their mistakes, to forgive, and to ultimately love.
My characters are often inspired by real people who've overcome adversity, grief, or tragedy, and have endured and thrived. Societal issues like domestic violence and racism, elder abuse, homelessness, and ageism play out through my stories. I hope in some small way my stories can light a spark that makes someone question their own beliefs or help a reader understand another point of view or bring them comfort when they need it.
I've always been a 'glass-half full' kind of person – I'm sure I drive my family and friends mad with endless optimism… But for me it's important that my characters, and my readers, are left with the sense that things will be better. That justice has been done and there's a way forward, that there's light at the end of the tunnel.
I've been fortunate to spend the last twenty months in Tasmania, aboard my home, the sailing catamaran RooBinEsque, with my husband. It's been a wonderful opportunity to explore this gorgeous island while borders on the mainland remained closed and I've met so many generous locals who've shared their stories. I'm still finishing off my current women's fiction novel, but the next project is certain to be set in Tasmania, amongst the brooding mountains and storm driven seas.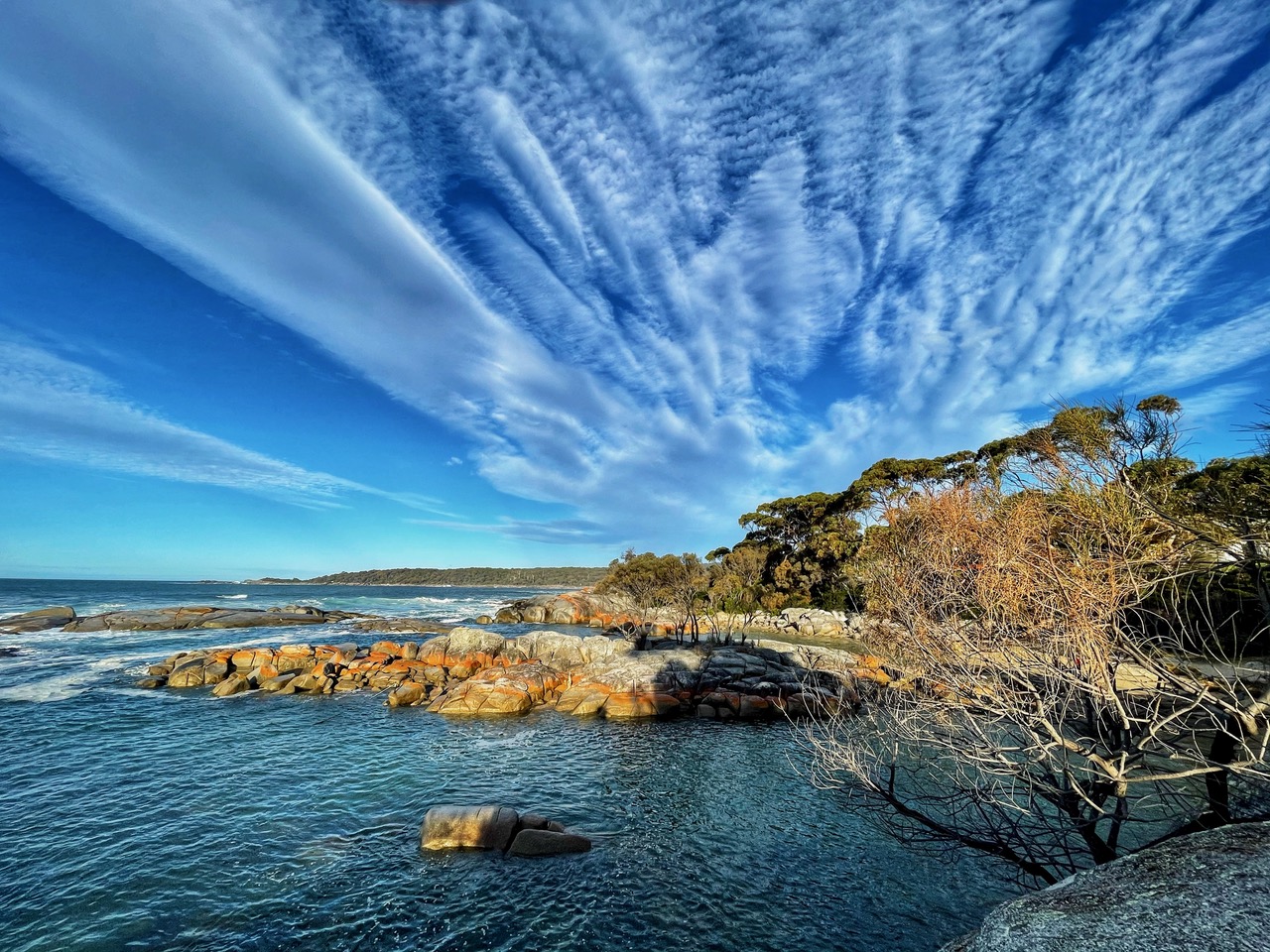 And lastly readers also provide inspiration and motivation. Thank you to all those who've taken time to get in touch during Covid, whether by email or on social media. Those messages remind me that the power of a story remains long after it's been written, still forging connections, touching lives, and that in turn inspires me to keep telling stories☺️
Books by Helene Young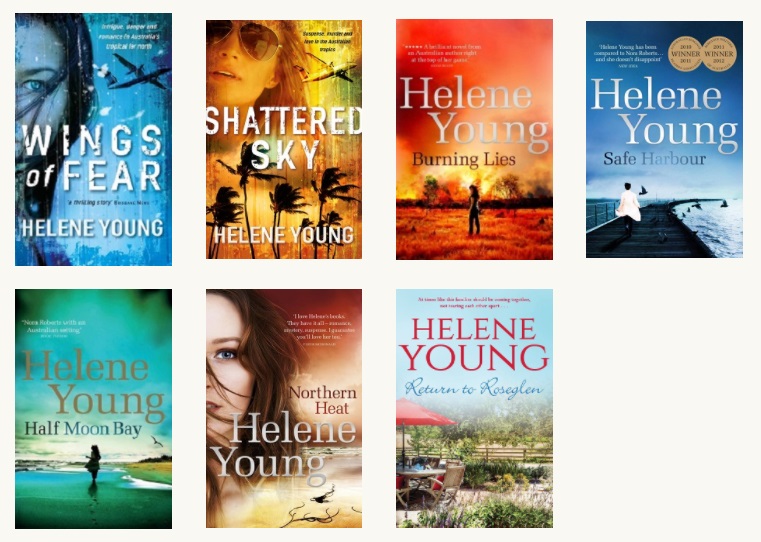 Helene's latest Australian fiction release
At times like these families should be coming together, not tearing each other apart.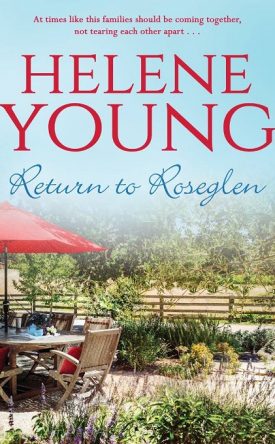 On her remote North Queensland cattle station, Ivy Dunmore is facing the end of her days. Increasingly frail, all she holds dear is threatened not just by crippling drought, but by jealousy and greed – and that's from within her own family.
Can Felicity, who's battling her own crisis as her fiftieth birthday approaches, protect her mother and reunite her family under the homestead's faded iron roof? Or will sibling rivalries erupt and long-held secrets from the past break a family in crisis?
From award-winning Australian author Helene Young comes a story about family fractures and feuds in later life – and about loved ones being there for each other when it matters the most.
Buy Return to Roseglen
Read more about Helene Young and her books and discover where to follow her on social media
Michael Trant
Australian Rural Fiction Author
Telling stories about rural life. From the humorous family farm to a thriller with a ruthless and cunning chase.
What inspires you to write stories?
Bloody good question. Initially it was to get my point of view across, starting with a blog, and when that took off I had a crack at a novel, the idea being people visiting our sheep station could buy a copy and maybe recognise a few things. Then I left the station, and a year later Ridgeview Station was published!
Everything I've written since then has been drawn from the people and places around me, whether be FIFO, farming or fantasy. The settings and stories might be fictional, but the landscape, humour and voices of my characters usually isn't.
Sometimes inspiration comes from the most unlikely of places. Part of the plot for my February release WILD DOGS came from a passing sarcastic comment by a cray fisherman some twenty years ago when I was a draftsman at a boat builder. For some reason it stuck with me, and as I met more people and learned new skills it all sort of melded into one fantastical story, each little detail coming back to me as I was writing. None of it was planned.
But it probably other writers who inspire me the most. As a kid I burned through books, anything and everything, and now as an adult who spends a lot of time in machinery I burn through audiobooks. Even the games I play, some of those stories are amazing. So I try to emulate them, with the hope of being able to offer the same enjoyment and escape to readers that those writers have given me over the years.
Books by Michael Trant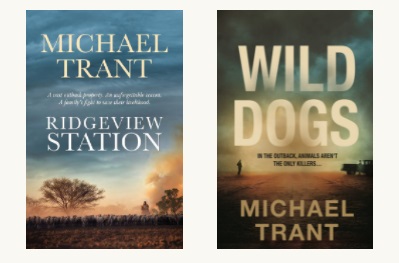 Michael's upcoming new release – available for pre-order now
'…a page-turning action thriller set in the WA outback, introducing Australia's answer to Jack Reacher'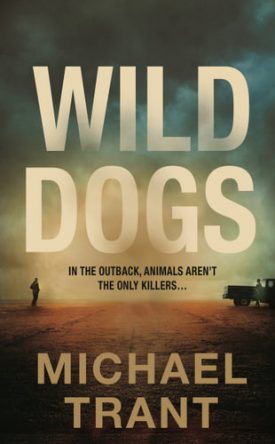 In the drought-ridden rangelands of Western Australia, Gabe Ahern makes his living trapping wild dogs for local station owners.
Still coming to terms with his wife's death – and the part he played in it – the old bushman leads a solitary life. Until one morning, when he rescues a young Afghan man, Altair, from certain execution.
Now, with a gang of people smugglers on his tail and the lives of Altair's family on the line, Gabe is drawn into a ruthless game of cat and mouse. His main opponent is Chase Hunter, a kangaroo hunter with bush skills as wily and sharp as his own.
As the old dogger and roo-shooter go head to head, Gabe will need all his cunning to come out of this alive…
Pre-Order Wild Dogs
releasing 1 February 2022

All digital pre-order links will be available soon.
Keep checking your preferred e-retailer for both paperback and eBook links
Read more about Michael and his books and discover where to follow him on social media
We hope you're enjoying our Book News 
Subscribe below by email to receive our occasional Book News blog post – and never miss a new book release!
We'd also love you to follow us on Facebook & Instagram
Stay up-to-date on the latest Australian fiction releases and news