AUTHOR GALLERY
Published:
August 15, 2021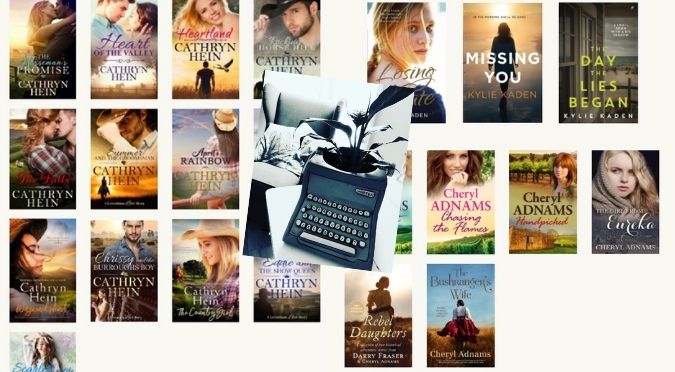 We asked our wonderful group member authors
What inspires you to write stories?
They couldn't wait to answer!
Cathryn Hein – bestselling Aussie author of rural romance and adventure fiction you undoubtedly already know and love
Kylie Kaden – internationally published Aussie author and a thrilling new voice in domestic noir
Cheryl Adnams – established Aussie author recently sent to paperback with her historical fiction plus a new 2-book contract just signed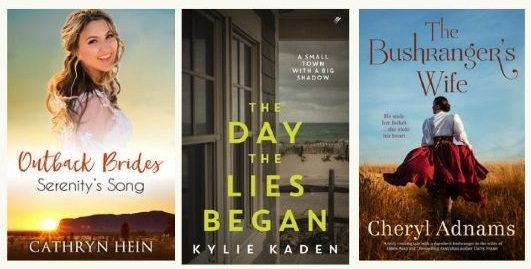 Cathryn Hein
Bestselling Rural Romance and Romantic Adventure Author
Taking your heart on an adventure…
What inspires me to write stories? Gawd… EVERYTHING.
I've been writing since I was quite young. It's something I've always done. Short stories (and bad angsty poetry) in my teens, then longer works in my twenties, and now I do it full time thanks to all you gorgeous readers.
My longer works have always been rural and small-town based stories because that's what I know and love, and want others to love them too. Inspiration is endless.
Recently I did a road-trip from my home in Newcastle, New South Wales, to my hometown of Mt Gambier in the lower south-east of South Australia. We drove through and stopped to wander about all sorts of villages and small towns, and with every one of them I made some sort of note for future reference.
I was even more excited to spend a day cruising around the area where my current work-in-progress is set and came away with my enthusiasm completely reignited. There may even have been a squeal or two when I spotted the historic house on which I've based the fictional one my hero inherits.
But it's not all about setting. Books need characters – big, bold, wonderful, alive characters we can barrack for or boo at. Inspiration for those can be found everywhere. I'm a terrible eavesdropper on conversations because it's a great way to catch sayings, accents, verbal ticks, and mannerisms. The things that make characters come to vivid life on the page. Everyone is fair game. Well, almost everyone. I try not to use family and close friends' quirks in case they recognise themselves and don't appreciate it.
I'm constantly bemused by what triggers the creation of a story and, more importantly, the drive to write it down. Sometimes it's a dream. Sometimes a piece of music will lead to an idea, but it could be overheard tattle, a movie or TV show, or a newspaper or magazine article. Even other books.
The most important thing for me is to write these inspirations down before they fade. I keep notebooks everywhere – in my handbag, beside my bed, in the lounge. I even keep one in my golf bag, just in case. Which is probably why I'm such a bad golfer. My mind has a habit of wandering…
Cathryn's current release showcased on Australian Fiction Authors
He might be the perfect model, but is he the right man for Scarlett?
When up-and-coming artist Scarlett Ash discovers the perfect model in small-town Levenham, she can't believe her luck. Her creativity abandoned her months ago and with her move to London to take up a prestigious residency fast approaching, she's desperate for a muse to bring it back.
Surfing dairy farmer Sam Greenwood is delivering milk when a gorgeous girl accosts him. Charmed by her invitation to model for a painting, Sam wants to say no. While Scarlett might be stunning, she's arty-farty weird, and he's flat out with his growing dairy business. Somehow, though, he can't resist.
As Scarlett struggles to find her way with her new work, Sam becomes determined to help. Scarlett is smart, talented and sympathetic to the unremitting toil of dairy farming, and they're both healing from failed relationships. Soon burgeoning friendship blossoms into so much more.
Knowing that London beckons and her time in Levenham is short, Scarlett resists the lure of love. She has no plans to return to Levenham, and big-hearted Sam deserves more than a brief fling followed by a quick goodbye. Except as their affair deepens, how can she leave the man who's not only given her back her passion but her heart?
(PS – Paperback is available online but you can also purchase a signed paperback direct from Cathryn here)
Cathryn's books with Tule Publishing
Wirralong, the little outback town where love always finds a way
Find all your buy links for both of these books on Cathryn's website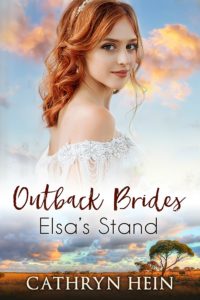 Elsa's Stand (Outback Brides book #1 from Cathryn and part of a series with other authors – all can be read as standalone stories)
When the sudden death of his mother forces outback opal miner Jack Hargreaves home to Wirralong, his plan is simple: mourn his mother, sort out the family farm, and get the hell out of the town that has always hated him. But Elsa O'Donoghue, the beautiful hairdresser with a big heart and even brighter smile, has other plans.
From the moment Jack strides into her salon and helps himself to her clippers, Elsa is in lust. He might be a poster boy for the strong silent type, but she senses there's a good man behind that stoic facade. With her business taking off, Elsa is finally ready for a relationship and Jack is just her kind of man. Not to mention, she's never said no to a challenge.
Worried their association will harm Elsa's business, Jack tries to avoid her, but Elsa is irresistible. Soon, she has him believing and hoping for a future with her in Wirralong, but another family tragedy shatters Jack's fragile dream. Jack knows he must leave Elsa to protect her, no matter the cost to himself.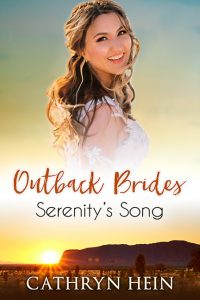 Serenity's Song (Outback Brides book #2 from Cathryn and part of a series with other authors – all can be read as standalone stories)
He's got a history of bad decisions—is he finally about to make the right one?
Jesse Hargraves can't outrun his notorious bad boy reputation. Betrayed by a woman he trusted, he retreats to his hometown, Wirralong, to serve as his brother's best man and rebuild his life. But change isn't easy, and it's even harder when Jesse has to fight his fierce attraction to the maid of honour—a woman well aware of the darkness in his past.
Beautician Serenity Strachan's flippant one-liners and vibrant hair colours are armour to protect her fragile heart. She's always crushed on Jesse, but she's determined to keep him and his sordid past at an arm's length. That's easier said than done when Jesse asks Serenity to help renovate an old property. And when they're trapped underground in a tunnel cave-in, their emotional barriers fall faster than the tunnel walls.
When rescue arrives, they question their new emotional intimacy. Can Serenity trust this new Jesse with her heart? And can Jesse trust that Serenity will ignore the lure of a fortune to keep his secrets safe?
Read more about Cathryn Hein and her books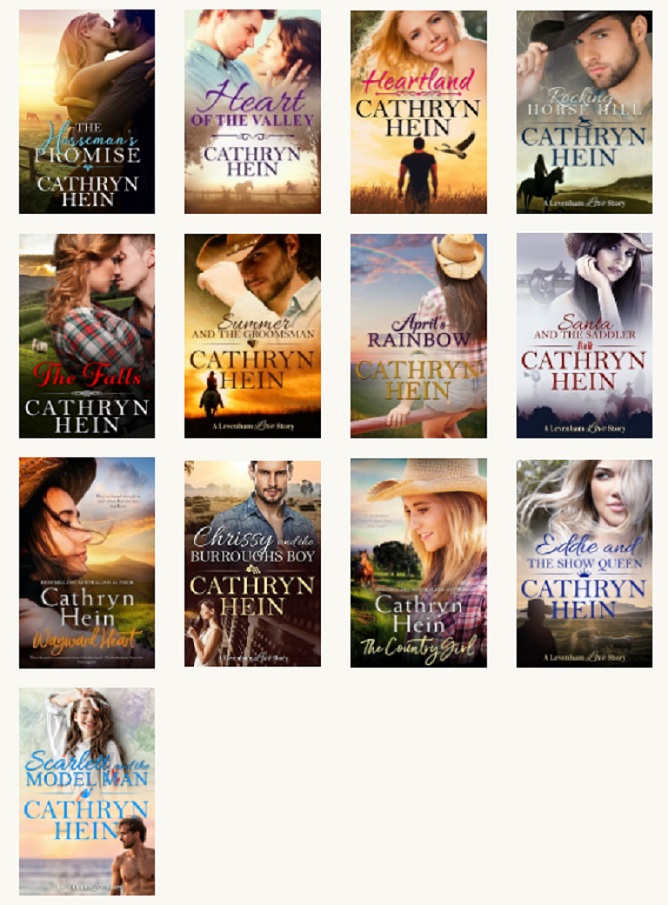 Kylie Kaden
Internationally Published Australian Author
Suspense, drama, romance, and now domestic noir
This planter sits on my desk and reminds me I'm a 'Writer' and makes sure I sit at my desk regularly enough to remember to water the plant inside. I haven't killed it yet. 😀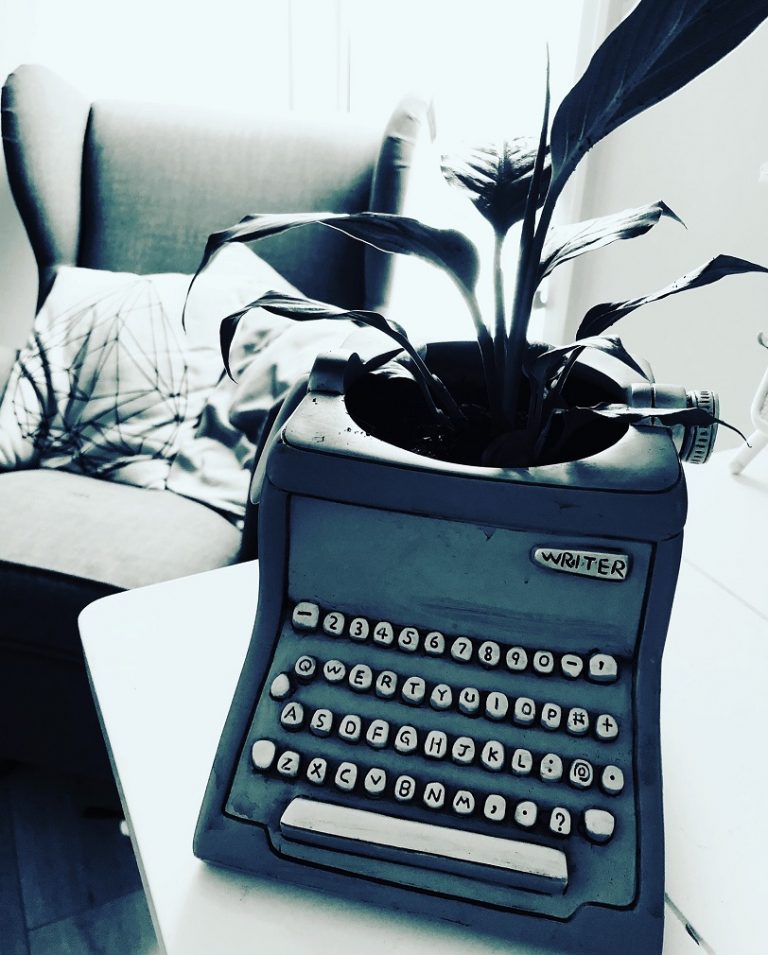 Why write?
As a kid I thought writers were old wise men who loafed about in wing chairs, lamenting inside log cabins wearing tweed jackets – the ones with those weirdly pompous elbow patches. That, from said wing chair, a river of encrypted thoughts ran past their consciousness and the writer knew, intuitively, the moment (because of that cozy jacket and warm cabin) to pounce and capture the essence of those thoughts and pour them onto paper in a swarm of creative genius.
Four books in, I've learned writing looks more like hard work and perseverance – that writing is about rewriting and sore backs and boring yourself senseless re-reading, trying to guess what it'd feel like with fresh eyes – but somehow I keep doing it.
There's something about the challenge of creating a mosaic of scenes – getting the right shape and size and tone – and piecing them together with no gaps that I just can't stop trying to master. It's about observing the human condition with curiosity and carrying what you learn into your scenes. I feel most like myself when I write – in total control of the people and the places I create. When else can you surround yourself with characters who look and feel and do exactly what you want?
I believe books are the portal through which we can live many lives within the simple one we've been gifted. That the greatest stories allow you to experience things you'd never have the guts or opportunity to do in real life. I never imagined I'd become one of the people who contribute (even a mere drop) into that ocean of stories floating around the world that anyone can immerse themselves in. They say 'books take you places when you have to stay where you are'. More importantly, they let you see the world through different perspectives – what better way to learn empathy?
So, you ask what inspires me to write?  I write to top up that sea of stories, that conversation with the world that floods through the lives of legendary humans willing to open a book and be someone else for a while.
Kylie's current release showcased on Australian Fiction Authors
Secrets have a habit of rising to the surface, especially in small towns
It seemed simple at first – folding one lie over the next. She had become expert at feathering over the cracks to ensure her life appeared the same. But inside, it didn't feel fixed.
It happened the day of the Moon Festival. It could have been left behind, they all could have moved on with their lives. But secrets have a habit of rising to the surface, especially in small towns.
Two couples, four ironclad friendships, the perfect coastal holiday town. With salt-stung houses perched like lifeguards overlooking the shore, Lago Point is the scene of postcards, not crime scenes. Wife and mother Abbi, town cop Blake, schoolteacher Hannah and local doctor Will are caught in their own tangled webs of deceit.
When the truth washes in to their beachside community, so do the judgements: victim, or vigilante, who will forgive, who will betray? Not all relationships survive. Nor do all residents.

Read more about Kylie Kaden and her books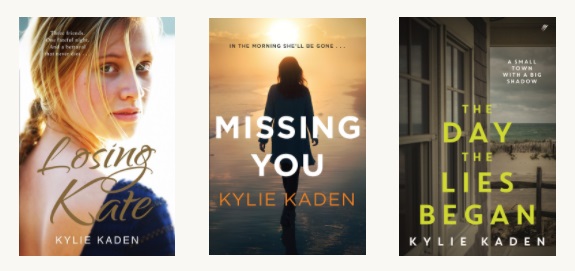 Kylie's next release is One of Us – launching Autumn 2022 with Pantera Press.
Cheryl Adnams
Australian Author
Author of contemporary rural romance and historical Australian fiction
What inspires me to write stories?
Now there's a question. And one I sometimes struggle to answer.
I suppose I feel there's two parts to it:
What inspires me to find the time in my busy life, in between my full-time job, to sit down and try to put together the pieces of the puzzle that make up a 95,000 word book?
 What inspires the themes, ideas, topics that inspire me to write the stories that I write?
I'll address number 2 first as I find that the easiest to answer.
Inspiration is all around us. Watching the news, reading, walking along the beach, travelling and listening to music. They all have qualities that inspire my brain into thinking the ever important question a writer asks themselves – "What if . . .?"
I started writing contemporary rural romance in the early 2000s and the inspiration came from my local surroundings. The stunning McLaren Vale and it's adjoining Fleurieu coastline set the scene for my Muller's Field trilogy. I'm a wine lover and a beach lover and it was a love letter from me to the region. So you could say travel and location are a huge inspiration to my writing.
Now that I have moved into writing historical fiction, location continues to inspire, but now so do historical events. I've written about the Eureka stockade and bushrangers in the 1800s. Now I'm writing about World War 2 and other moments in Australia's history that have fascinated me. More on that later exciting news . . . hint, hint.
So back to point 1.
What is it that inspires me to continue to write when I have a busy full time job that pays me well? Why do I push myself even when things get hard?
To many authors, including me, writing stories is like breathing (even though sometimes you wish you could just stop breathing when it becomes a struggle). It's what I love and even without being published, it is what I will continue to do for my own pleasure.
Because it's simple: I just have to.
Cheryl's current release showcased on Australian Fiction Authors
He stole her locket … she stole his heart.
Central Highlands of Victoria, 1861
Jack the Devil's reputation precedes him. The most notorious bushranger on the Central Highlands, nothing throws him off his game … until he holds up Prudence Stanforth and her grandmother. With her sweeping red hair and complete lack of fear, Jack can't help but be captivated by the feisty Pru.
Weeks later, Pru crosses paths with the respectable businessman, Jack Fairweather, and it's not long before she recognises him as the bushranger who stole her beloved necklace. His price for the locket's return is her silence … and a kiss. A kiss that sparks something inside them both.
When Pru discovers her grandmother has been keeping a devastating secret, running away with Jack the Devil is the perfect escape for her broken heart. The dangerous nature of his less than salubrious occupation is a poetic contradiction to her sheltered upbringing and only fuels their passion. Until that danger becomes a reality. Between the return of dark elements from Jack's past and authorities intent on his capture, Jack and Pru must fight for their future together … or risk losing everything.
A rollicking historical tale about following your heart, finding home in unexpected places – and bushrangers.

Read more about Cheryl and her books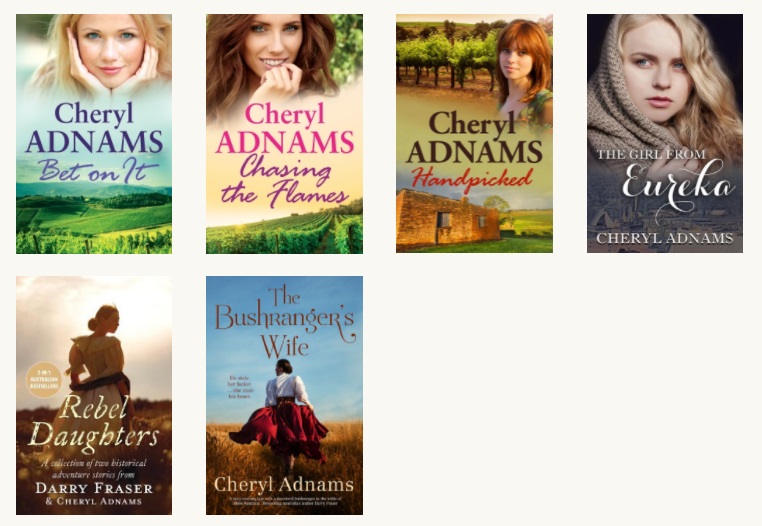 Cheryl has recently signed a two-book deal with HarperCollins/Harlequin Australia. The first, We'll Meet Again, will be released in February 2023 and is a  World War II story of two American brothers and two Australian sisters whose paths cross again as the war comes to Australia.
We hope you're enjoying our Book News 
Subscribe below by email to receive our occasional Book News blog post – and never miss a new book release!
We'd also love you to follow us on Facebook & Instagram
Stay up-to-date on the latest Australian fiction releases and news