Alissa Callen Answers 5 Big Questions about Upcoming Release The Round Yard
Published:
January 14, 2019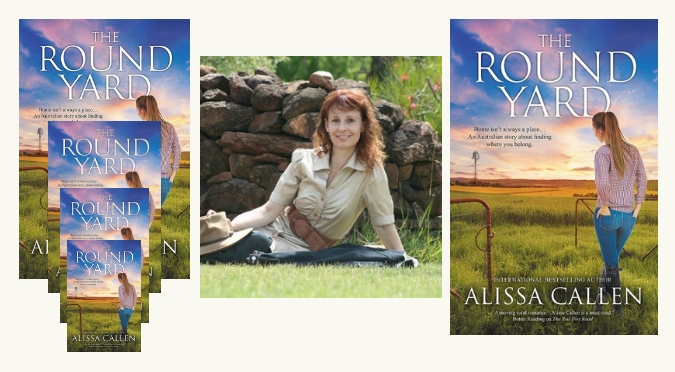 January's new release is The Round Yard. We wanted to know more about this book before it hits the shelves so we had a chat with author, Alissa Callen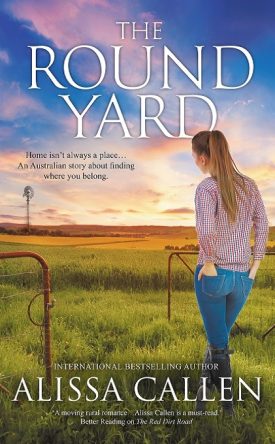 A heartfelt story about finding where you belong. A new Woodlea rural romance by bestselling Australian author Alissa Callen. 
For only child Neve Fitzpatrick, family is everything. When she loses her mother, she heads to the bush to rent a farmhouse near her grandmother's family home. To keep herself busy and her grief at bay, she offers to look after two little redheaded cowgirls and adopts a sassy pony and sweet donkey in need of a refuge.
Drover and horse trainer Tanner Callahan may have just found his mother, but he's resolved never to let anyone too close. Abandonment has cursed him all his life, and he won't let it happen again. Only two things unnerve him: children and small-town matchmaking. Then he meets occupational therapist Neve. Warm-hearted and unforgettable, she represents all that Tanner feels will forever remain out of reach.
But when an old iron key unlocks family secrets from the Second World War, Neve needs help only Tanner can give. As the threads of the past unravel, and locusts threaten to suffocate the land, Neve and Tanner must make a choice. Will fear keep them running or is the home each yearns for already within grasp?
Alissa Callen
USA Today and International Bestselling Author
Rural and Small Town Fiction
Dusty roads. Secrets. Romance.
How long did it take you to write the book?
The Round Yard is part of my Woodlea, small town of windmills, series so the setting and many of the characters were already created. This saved time when it came to research and needing to know why my characters acted the way they did. But then I lost time when real life kept me away from the computer. All in all, this story took about four months to write.
What was the most difficult or complex aspect of writing your book?
While having a series blueprint for my town and characters did prove helpful it also added a layer of complexity. I had to make sure there was consistency and continuity between books as well as that I kept everything fresh. This meant constant cross-referencing and checking.
What gave you the most pleasure when writing your book?
I love the whole creative process and it was no different with The Round Yard. It is such a rewarding feeling when ideas, that you have no idea how you'll integrate, finally come together.
Are you nervous when a new release comes out?
Absolutely. The nerves also don't diminish with each new release. Reading is very subjective. What I think might work, to someone else might be a complete mess on the page.
What's the best thing a reader could do if they enjoyed your book?
To please leave some feedback. Whether it is a word-of-mouth recommendation or a Facebook message, online rating or review, any form of feedback is very much valued and appreciated.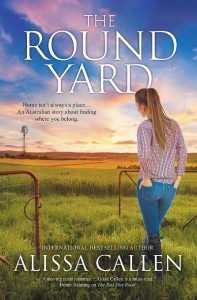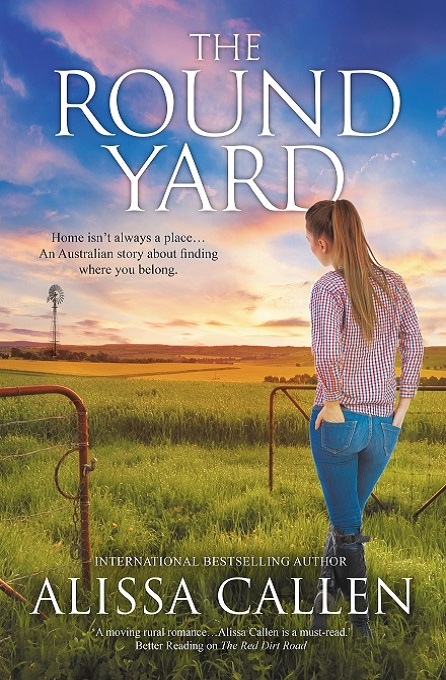 The Round Yard is out in paperback and eBook on 29 January and is available for pre-order from all your favourite eRetailers or hit the links below
Read more about Alissa, her books, where to buy and where to find her on social media
We'll bring you an exclusive excerpt from The Round Yard on release day, 29 January 2019
In the meantime, happy reading and happy pre-ordering!
Subscribe at the top of this page to receive our occasional blog posts by email and never miss a new book release!
Find us on Facebook and stay connected.
Stay up-to-date on the latest Australian fiction releases and news