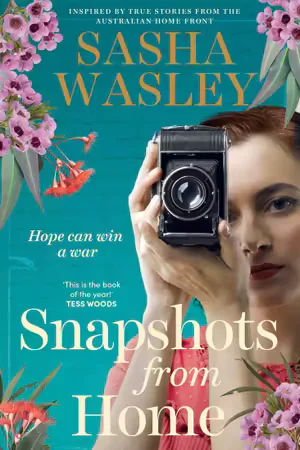 Snapshots from Home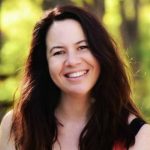 Sasha Wasley
Many of our townsfolk will be familiar with the sight of schoolteacher Miss Edith Stark and her small assistant Miss Katherine Macmillan calling upon the homes of our country's bravest to take heart-warming portraits of the soldiers' near and dear, whether these be animal, mineral or vegetable. One wonders whether our boys are teasing when they request snapshots of anything from a farm shed to a pretty maidservant or even a loved cow.'
It's 1917 when Edie takes up a teaching post in a small Australian town. Breaking all of her father's rules of respectability, she agrees to take part in a scheme to send photos of home to the troops.
Edie's mourning the loss of her beloved brother on the front – Aubrey was the person who believed most in her, and her dreams of becoming a photographer died with him. For now, she's kept busy teaching science to the girls at Miss Raison's School for Girls, and avoiding making the respectable marriage her father seems intent on. York is full of social intrigues and big characters, and Edie's new role throws her into the path of family secrets, small scandals, and class complexities of the people that make up this thriving regional town – and a handsome, exasperating man her father would never approve of. With each new encounter, her world gets bigger, and more complex, and she's asked to make choices that could throw her cautious life upside down – and change the very course of history.
Charming and heartfelt, this is Australian historical fiction at its best, with a cast of characters worth writing home about. For fans of Victoria Purman, Joy Rhoades, and anyone who loved The Guernsey Literary Potato Pie Society.
Stay up-to-date on the latest Australian fiction releases and news