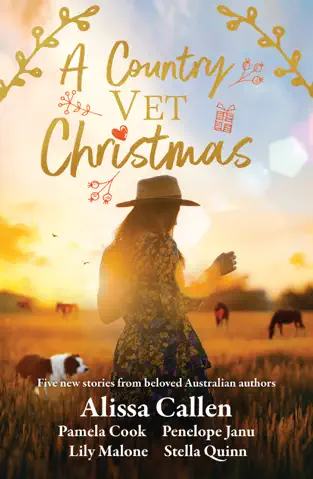 A Country Vet Christmas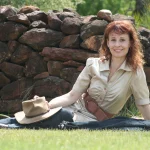 Alissa Callen
Snowy Mountains Mistletoe by Alissa Callen: After losing his fiancee, orthopaedic vet Trent has found peace in small-town Bundilla. But when a smart-talking city girl goes out of her way to avoid him and all things festive, perhaps this holiday season it's time to give his heart a second chance.
The Countdown to Christmas by Penelope Janu: For small-town vet Amber, Christmas is everything money can't buy. For infuriatingly attractive big-city blow-in Jasper, it's simply a season of commerce. But when Jasper joins the fight to save the town's medical centre – and promises to take Christmas to heart – Amber is forced to take stock. Could Jasper be all her Christmases come at once?
A Cattle Dog for Christmas by Stella Quinn: Travelling vet Elliot comes to Hanrahan as a Christmas locum. If hardworking supermum Sandy had time for a bloke (which she doesn't) she'd be choosing a keeper, not some charming rogue who has a lifelong habit of never sticking around. But a seemingly untrainable cattle dog just might bring them together.
A Country Music Christmas by Lily Malone: No one in the small town of Chalk Hill would know that the new vet in town is actually a famous country music star. Jolene has spent most of her life trying to outrun scandal, but if she keeps running this Christmas, will she lose her chance for love?
A Christmas to Remember by Pamela Cook: When runaway vet Darcy returns to Australia to see her aging parents, she has no intention of staying, but a dangerous fire threatening the town, and the strangely charismatic wildlife refuge director Chad has her thinking twice.
Stay up-to-date on the latest Australian fiction releases and news