5 Minute Spotlight – with Rosie Mackenzie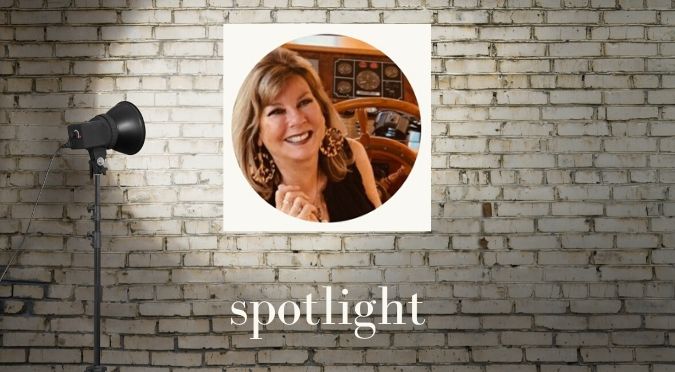 The spotlight is on our authors this year and we'll be bringing you regular and fascinating insights in a five minute read
Rosie Mackenzie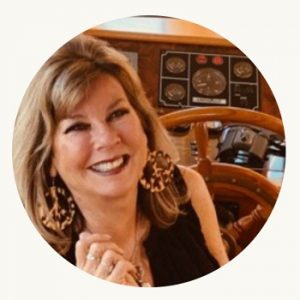 Australian Author
An exciting new voice in historical fiction
The novel I'm writing now is the first book that hasn't had a part of my 'home country' in it.  When I was eight I came to Australia from Ireland. Over the years I've returned many, many times, so it's only natural that Ireland features often in my books, whether it be fiction or autobiographical.
But my latest novel is partly set on the beautiful, tiny island of Procida in the Bay of Naples in Italy. My husband and I spent many weeks there a number of years ago on our yacht when we were sailing the Med and I fell in love with both the island and its people, as I did many years ago when we first moved to Tasmania where part of the novel is also set.
Wherever we are in the world I like to imagine if it would make a good setting for a novel.  Just about everywhere does, whether it be for a romantic comedy, a ripping suspense, or a family saga.  Look, listen and fantasize is my motto.
I write wherever the mood takes me. Sometimes it's at home with a faded painting of the Georgian home where I was born on the shores of Lough Derg in Ireland hanging just above my desk, or it might be sitting on our boat in a remote anchorage. Or it could be at a small, rickety table under an apple tree in an orchard in Tasmania; or here on our balcony looking across to the Brindabella Ranges. As long as I have a laptop with me I'm happy.  Opening it up gives me a thrill every time, even if that day the words in my imagination refuse point blank to light up the page as I tell them to do.
I'm now well and truly in what's often described as the 'third age' of my life, after a long business career and writing is a welcome companion: sometimes friendly, sometimes not but always interesting and never boring.
Two Quick Questions
eBook or paperback?
I like both, for despite where I am in the world, no matter how remote, if a friend tells me of a great book if I have internet I can download it in a second as an ebook. But, then again a book in one's hand is hard to beat.
Chocolate or cake?
A small square of dark chocolate is my favourite.
Rosie's latest Australian fiction release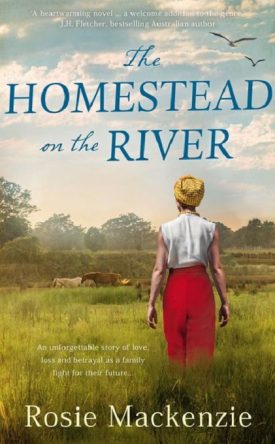 From the vibrant colours of India to the meadows of Ireland to the harsh but beautiful Australian land, a family fight for their future.
In stark contrast to her own childhood during the last days of the Raj in India, the spectacular beauty surrounding their home, Rathgarven in Ireland has proven to be a happy place for Kathleen O'Sullivan and her husband, James, to raise their four children. But Kathleen is no stranger to heartbreak, and when the family is faced with losing everything, she knows they will need to adapt to survive. Even if that means leaving their beloved home and moving to Australia to start afresh.
Lillie O'Sullivan knows that her mother and father haven't been entirely truthful about the reasons for their move to Australia. But as they settle into their new home in rural New South Wales she is willing to give it a chance. That is, until the secrets her parents have kept for so long finally catch up with them.
Secrets that have the power to destroy their family and ruin their future.
Read more about Rosie and her books
Australian Author
An exciting new voice in historical fiction
Subscribe by email to receive our occasional blog posts – and never miss a new book release!
POSTSCRIPT
Standing together while keeping our distance
reading throughout the COVID-19 crisis
Many of our wonderful bookshops and online bookstores are changing the way they work simply to keep us reading.
We thank them all for the tremendous support to Australian authors and we will support them right back.
Don't forget! Purchasing a book on pre-order also means you are helping to keep the wheels of small and independent businesses turning.
BOOKTOPIA
have *currently waived all postage costs in Australia – go buy! Then find them on Facebook and give them a Like.
DYMOCKS
stores have online ordering and individual stores throughout Australia are offering various means of buying and delivering books. Check with your local store. Find your local Dymocks store and then give them a Like on Facebook to keep up to date.
Find a Dymocks Store
https://www.dymocks.com.au/stores
BOOK DEPOSITORY
Free postage even if the books are coming from overseas – but don't be disappointed if your favourite author's books are not available. It's one of those things – not every author's book is available on Book Depository.
https://www.bookdepository.com/publishers/Australian
INDEPENDENT BOOKSHOPS
There are many in all states and territories. Some are offering free postage for a certain length of time or free postage with orders over a certain amount. Check with your local independent bookshop. Contact them directly by phone or email or through their websites. Find them on Facebook and give them a Like to keep up to date.
BIGW
Order and buy online including pre-orders
(*Standard delivery $3.90 – conditions apply)
TARGET
Order and buy online
(*Free click & collect available, free home delivery on orders over a certain amount. Free delivery available for Club Catch members)
https://www.target.com.au/c/entertainment/books/adult-fiction/W406087
* Please note that individual businesses may change their online purchasing conditions at any time. Always check with the individual business.
Stay up-to-date on the latest Australian fiction releases and news