5 Minute Spotlight – with Penelope Janu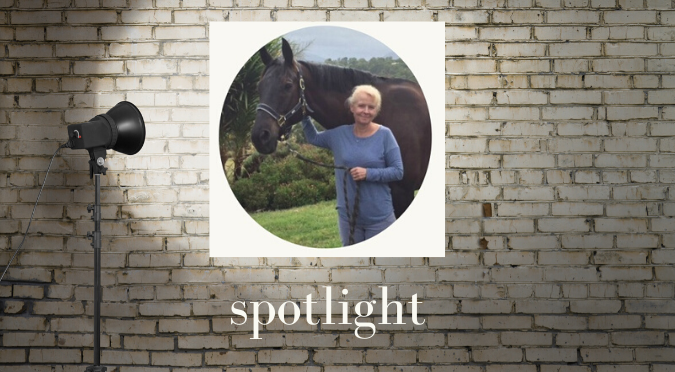 The spotlight is on our authors this year with regular and fascinating insights in a five minute read
Penelope Janu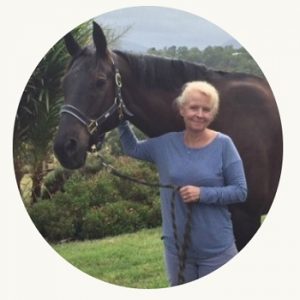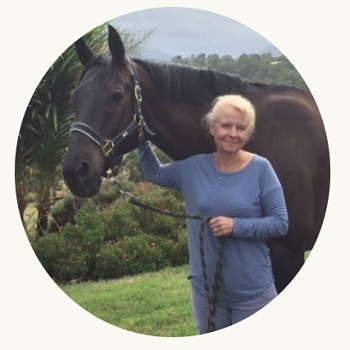 Australian Prize and Award Winning Author
Adventure and romance … fresh, fun fiction
What makes you tick?
My family makes me tick, and the recent disruptions to all of our lives with restricted contact, has brought home a very important reason why this is so. HUGS! Smiling and nodding at my loved ones was better than nothing, but I missed the physical contact so much I ached with it!
Which brings me to connections. Family and friends bring joy into our lives, and as a writer I am so privileged to be able to explore different aspects of relationships in my books. And even better for me is the fact I write romance—notwithstanding the trials and tribulations my characters have to overcome before arriving at their happy ending, I know there will be a special connection for them, a hug, at the end of it all.
My parents have been happily married for sixty-three years, and still hold hands when they walk in the evenings. A woman who lives in their street recently ran into her garden, after dark, to greet them. She'd never met them before, but said watching them pass her house every night in the past few months (when movements were restricted) had become such a special part of her day.
In a similar way, reading fiction can become such a special part of our lives—when times are difficult, we can delve into the pages of a favourite novel or a newly discovered novel to find hope, comfort and connection. I recently posted a piece on books that had meant a lot to me as a child, and mentioned Elyne Mitchell's Silver Brumby series, and Anna Sewell's Black Beauty. I had so many responses from people who had loved these books as much as I had, and had been transported by words to imaginary places that had given us joy lasting decades.
Hopefully, we will soon be at the stage where hugs aren't out of the question any more, so rather than focusing on missing hugs from my family and friends, I will carry on writing romance!
Two quick questions
EBook or paperback?
I do read eBooks, but I prefer a paperback.
Chocolate or cake?
Chocolate. And related to that… one of my daughters and I have taken to buying 90% cocoa dark chocolate. We call it our 'Diet Chocolate' because it's bitter rather than sweet, so we don't tend to eat a lot of it!
Penelope's latest Australian fiction release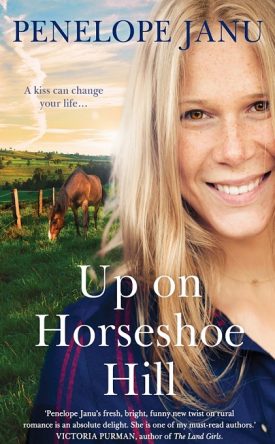 A kiss can change your life …
Jemima Kincaid loves her home, her horses and her job as a farrier. Life has not been kind to her, but Jemima is happy in the close-knit rural community of Horseshoe Hill, which rallied around in her hour of need. Even so, she is fiercely independent and will never rely on anyone again.
Particularly a man like Finn Blackwood.
An infuriatingly attractive geneticist and wild animal vet, Finn threatens not only the serenity of Jemima's present, but that of the future she has so carefully mapped out. But as their paths continue to cross, she finds her attraction to Finn impossible to counter, even as the trauma of her past threatens to undo her. Finn is fascinated by Jemima's solitary nature and unique vulnerabilities but Jemima knows all about loss and how to avoid it. Don't let anyone get close in the first place…
As the past begins to cast long shadows, Jemima and Finn discover that a kiss can bring worlds together-or tear them apart. Will they finally face their fears and find love on Horseshoe Hill?
Penelope Janu with Oreo
Australian Prize and Award Winning Author
Adventure and romance … fresh, fun fiction
Read more about Penelope and her books and find her on social media
Subscribe by email to receive our occasional blog posts –

 and never miss a new book release!
Stay up-to-date on the latest Australian fiction releases and news