5 Minute Spotlight – with Kaye Dobbie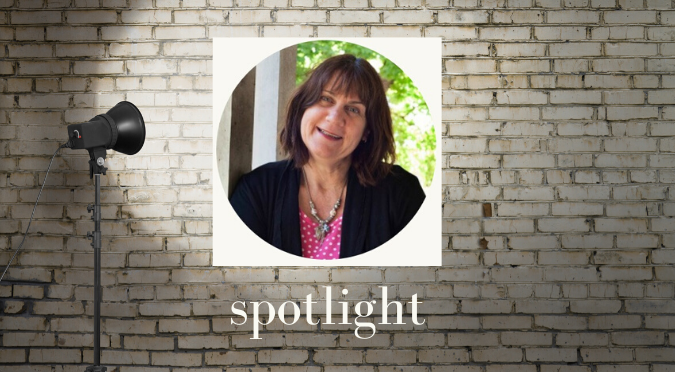 The spotlight is on our authors this year and we'll be bringing you regular and fascinating insights in a five minute read
Kaye Dobbie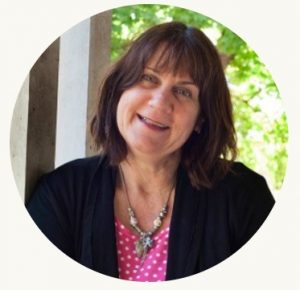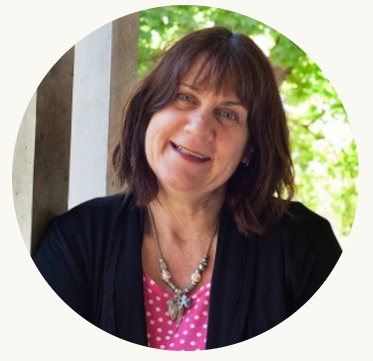 Multi-Published, RuBY Award Finalist Author
Captivating historical and contemporary family sagas
I love writing but I seem to get easily bored and distracted. I struggle to stick with the book I'm writing.
That might explain why I have four different pennames and why I like to play around with different genres.
When I get bored with one project, I turn to something different.
Over the years I've decided that this is my process and there's no point in berating myself. I need to be able to change lanes often. I get bored with my current work in progress, so I start something new in a different genre, and that seems to help me. When I return to my current WIP [work in progress] I feel like a new woman, all enthusiastic again. Sometimes I even have a bit of an epiphany while writing the something new. If there was a roadblock I was struggling with before I set aside the WIP, suddenly I see a way through.
So perhaps there is a method to my madness.
This cycle of boredom and enthusiasm is repeated in other areas of my life. I have quite a few hobbies and alternate between them. Currently I am busy gardening, but I also knit and crotchet and cross stitch, I paint and draw, and read. I read a lot. I'll find an author I love, and read everything they have ever written. Then I find someone else. My taste in fiction is diverse, and I also read a lot of non fiction, sometimes for research and sometimes just because I find a topic interesting.
I'm not sure if any of you believe in Astrology. I used to make birth charts for family and friends. I made one for myself. I was born at 9pm on a Sunday evening, just as my mother sat down to watch a long anticipated movie on television (but that's beside the point). The astrological sign that was rising at the time of my birth was Gemini, the twins. Easily bored, distracted, and with many interests. Two people in one body (or several in my case).
It seems to fit.
Two Quick Questions
eBook or paperback?
Ebook because I am currently reading far too much to find storage space.
Chocolate or cake?
Cake, definitely.
Kaye's latest Australian Fiction Release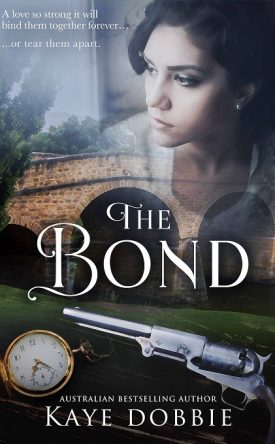 A love so strong it will bind them together forever…or tear them apart.
1835. It begins with a wish made on Midsummer's Eve, Richmond Bridge, Van Diemen's Land.
Orphaned Rachel, daughter of a bushranger, doesn't know that the man she falls in love with isn't the hero she believes him to be. After they marry, their happiness is torn asunder when Will's terrible secret is revealed.
With Will gone, Rachel travels to the Port Phillip District to make a life there. As the years pass, their lives separate and intersect, but always there is the bond. Like an unbreakable thread, it stretches between them, holding the promise of a happiness that seems just out of reach. In her loneliness, Rachel turns to another man, while Will returns to his origins, hunting down criminals and bringing them to justice.
Eventually fate brings them together again. Rachel, once more by Will's side, longs to regain the love she once lost. But Will may never be able to put aside his hurt and forgive her, no matter how much he wants to.
Can they resolve their differences at last? Can the wish Rachel made on that long ago evening finally weave its magic?
Read more about Kaye Dobbie and her books and discover where to find her on social media
Kaye's next release is
The Road to Ironbark
Releasing in August and up for pre-order now in eBook and paperback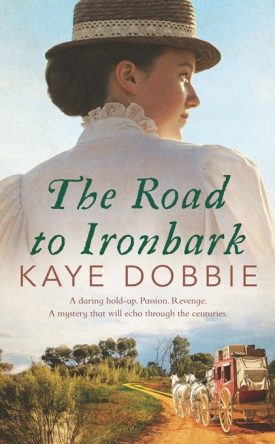 A daring hold-up. Passion. Revenge. A mystery that will echo through the centuries. A compelling romantic adventure.
Subscribe by email to receive our occasional blog posts – and never miss a new book release!
POSTSCRIPT
Standing together while keeping our distance
reading throughout the COVID-19 crisis
Many of our wonderful bookshops and online bookstores are changing the way they work simply to keep us reading.
We thank them all for the tremendous support to Australian authors and we will support them right back.
Don't forget! Purchasing a book on pre-order also means you are helping to keep the wheels of small and independent businesses turning.
BOOKTOPIA
have *currently waived all postage costs in Australia – go buy! Then find them on Facebook and give them a Like.
DYMOCKS
stores have online ordering and *individual stores throughout Australia are offering various means of buying and delivering books. Check with your local store. Find your local Dymocks store and then give them a Like on Facebook to keep up to date.
Find a Dymocks Store
https://www.dymocks.com.au/stores
BOOK DEPOSITORY
*Free postage even if the books are coming from overseas – but don't be disappointed if your favourite author's books are not available. It's one of those things – not every author's book is available on Book Depository.
https://www.bookdepository.com/publishers/Australian
INDEPENDENT BOOKSHOPS
There are many in all states and territories. Some are offering *free postage for a certain length of time or free postage with orders over a certain amount. Check with your local independent bookshop. Contact them directly by phone or email or through their websites. Find them on Facebook and give them a Like to keep up to date.
BIGW
Order and *buy online including pre-orders
(*Standard delivery $3.90 – conditions apply)
TARGET
Order and *buy online
(*Free click & collect available, free home delivery on orders over a certain amount. Free delivery available for Club Catch members)
https://www.target.com.au/c/entertainment/books/adult-fiction/W406087
* Please note individual businesses may change their online purchasing conditions at any time. Always check with the individual business.
Stay up-to-date on the latest Australian fiction releases and news