5 Minute Spotlight – with Fiona Lowe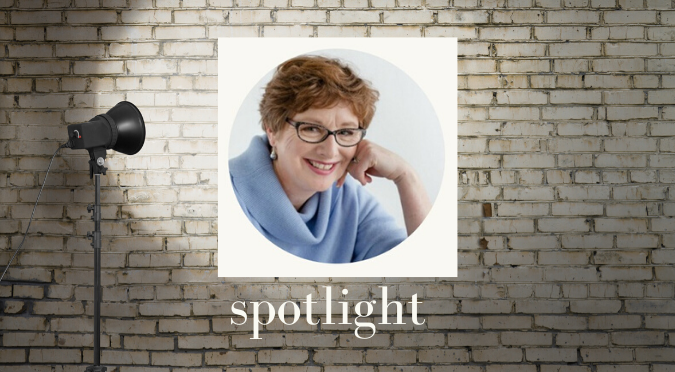 The spotlight is on our authors this year and we'll be bringing you regular and fascinating insights in a five minute read
Fiona Lowe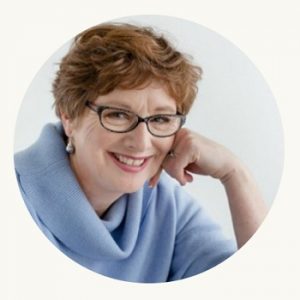 Multi-Published, International Award-Winning Australian Bestselling Author
Small country towns featuring real people facing tough choices and how family ties impact on their decisions
Hello! I'm Fiona Lowe. Back in 1995 after the birth of my first child, I thought I'd try my hand at writing a novel as a way of avoiding returning to working in community health. Deluded, right? So four completed manuscripts later, ten years, having lived in two countries and four houses, I finally sold my first book.
I started with the adage write what you know and wrote medical romances. I now write meaty family and community sagas about ordinary people facing extraordinary circumstances.
That baby is now all grown up and a doctor and the second kid is at uni so technically I have more time, but I feel I am less efficient than I was or perhaps it's because I'm writing more complicated books. Who knows! I write every day…longer during the week and a couple of hours early Saturday and Sunday. I try to exercise 3-4 times a week. It takes about 7 months to write 450 pages, (I'd prefer longer) and there is a month of structural edits, a month for copyedits and then a couple of weeks for typesetting. During that year there is also dreaming up a new novel and researching it. Makes for a busy year as my mind isn't quick.
Outside of work, I have a garden full of roses that keep me busy. I belong to CWA, I'm involved in a book group that meets every six weeks, I play tennis on Tuesday mornings and I'm on a roster to deliver meals on wheels. My husband and I met during an amateur theatre production of Thornton Wilder's 'Our Town' and theatre continues to be a big part of our lives. We subscribe to two professional and one amdram seasons every year.
Travel is a big passion and we usually take a big holiday every year, whether it's cycling in Europe or scenery chasing in Alaska. We also enjoy a weekend here and there with the boys and I really love my research trips to small country towns and exploring different places in Victoria.
Two Quick Questions
eBook or paperback?
Both.
Chocolate or cake?
Chocolate.
Fiona's latest Australian fiction release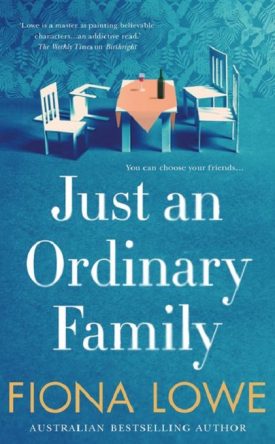 Liane Moriarty meets Jodi Picoult in this tensely negotiated story of family ties, betrayal and sacrifice.
Every family has its secrets…
Alice Hunter is smarting from the raw deal life has thrown her way: suddenly single, jobless and forced to move home to her parents' tiny seaside town. And now she faces an uncomfortable truth. She wants her twin sister Libby's enviable life.
Libby's closest friend Jess Dekic has been around the Hunter family for so long she might as well be blood. She's always considered herself a sister closer to Libby than Alice ever could be…
Libby Hunter has all of life's boxes ticked: prominent small-town doctor, gorgeous husband and two young daughters. But when she is betrayed by those she loves most, it reveals how tenuous her world is…
For Karen Hunter, her children are a double-edged sword of pain and pride. She's always tried to guide her girls through life's pitfalls, but how do you protect your children when they're adults?
As the family implodes, the fallout for these four women will be inescapable…
Read more about Fiona and her books and discover where to find her on social media
Subscribe by email to receive our occasional blog posts – and never miss a new book release!
POSTSCRIPT
Standing together while keeping our distance
reading throughout the COVID-19 crisis
Many of our wonderful bookshops and online bookstores are changing the way they work simply to keep us reading.
We thank them all for the tremendous support to Australian authors and we will support them right back.
Don't forget! Purchasing a book on pre-order also means you are helping to keep the wheels of small and independent businesses turning.
BOOKTOPIA
have *currently waived all postage costs in Australia – go buy! Then find them on Facebook and give them a Like.
DYMOCKS
stores have online ordering and *individual stores throughout Australia are offering various means of buying and delivering books. Check with your local store. Find your local Dymocks store and then give them a Like on Facebook to keep up to date.
Find a Dymocks Store
https://www.dymocks.com.au/stores
BOOK DEPOSITORY
*Free postage even if the books are coming from overseas – but don't be disappointed if your favourite author's books are not available. It's one of those things – not every author's book is available on Book Depository.
https://www.bookdepository.com/publishers/Australian
INDEPENDENT BOOKSHOPS
There are many in all states and territories. Some are offering *free postage for a certain length of time or free postage with orders over a certain amount. Check with your local independent bookshop. Contact them directly by phone or email or through their websites. Find them on Facebook and give them a Like to keep up to date.
BIGW
Order and *buy online including pre-orders
(*Standard delivery $3.90 – conditions apply)
TARGET
Order and *buy online
(*Free click & collect available, free home delivery on orders over a certain amount. Free delivery available for Club Catch members)
https://www.target.com.au/c/entertainment/books/adult-fiction/W406087
* Please note individual businesses may change their online purchasing conditions at any time. Always check with the individual business.
Stay up-to-date on the latest Australian fiction releases and news