5 Minute Spotlight – with Cheryl Adnams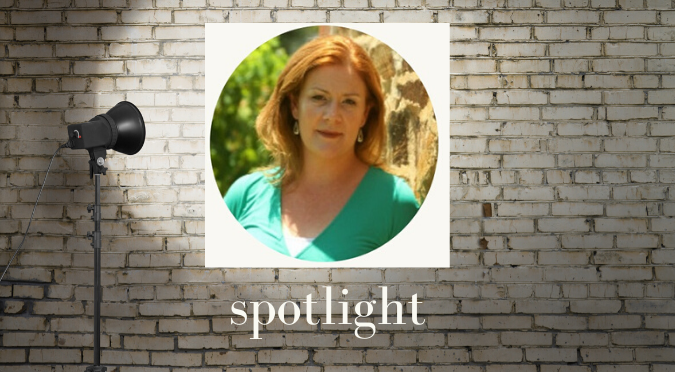 The spotlight is on our authors this year and we'll be bringing you regular and fascinating insights in a five minute read
Cheryl  Adnams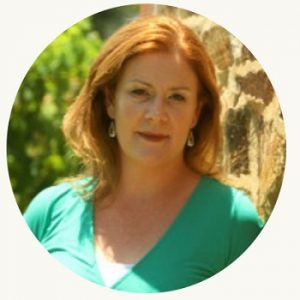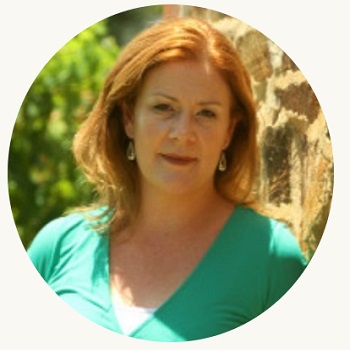 Australian Author
Bestselling author of historical fiction novels The Girl from Eureka and The Bushranger's Wife
I've lived many lives and much of it has centred around my one true addiction – travel. I'd only been in full time employment for five years after I left school before I quit and headed overseas for the Big O.S. The Big O.S. – that right of passage, that year away that people in their twenties took in the 1990s. (Well, everyone I know did it).
22 states in 23 days! That was the United States ticked off, followed by a 3 month stint teaching kids how to do gymnastics on horseback at a summer camp called Rawhide Ranch in southern California (yes, I said Rawhide Ranch). I sold sheepskin products and chocolate while living with relatives for a white Christmas in Canada before ending my year away in London.
London once again became home on and off during the late 90s between postings to Switzerland, Corfu and Austria working as a site representative for Contiki tours. That particular life saw me cooking up to 250 meals a sitting for tourists and cleaning a three story Chalet, usually on an average about 3 hours sleep a night. (The stories from that life must be kept secret to protect the not so innocent. (And thank goodness there was no social media in the 90s)).
There's been trips to Africa, Samoa, New Zealand, Mexico, Iceland and many, many returns to my favourite of all places, Italy.
And throughout it all, I have always written. I've kept journals since 1985, and I always keep a travel journal. I will always travel. These days I call it research, but I think – even back then on that first trip overseas – it's always been research. Research for the stories I would write, and hoped to one day publish.
Two Quick Questions
eBook or paperback?
I can't choose – both have their purposes. Ebooks are the best thing EVER for travel. Carrying ten print books on holiday? Forget about it!
Chocolate or cake?
I can leave either but I would choose cake. Especially my mum's cheesecake or a good cupcake with loads of creamy icing.
Cheryl's latest Australian fiction release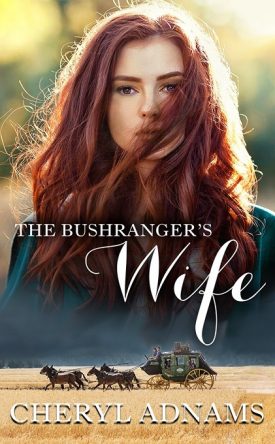 How do you tame a wild colonial boy? With an even wilder colonial girl.
Central Highlands of Victoria 1861
Jack the Devil's reputation precedes him. The most notorious bushranger on the Central Highlands, nothing throws him off his game-until he holds up Prudence Stanforth and her grandmother. Jack can't help but be captivated by the feisty Pru and her lack of fear in the face of danger.
Weeks later, Pru crosses paths with the respectable businessman Jack Fairweather, and it's not long before she recognises him as the bushranger who stole her favourite necklace. His price for the locket's return is a kiss-a kiss that ignites sparks in them both.
When Pru discovers her grandmother has been keeping a devastating secret, running away with Jack the Devil is the perfect escape for her broken heart. The dangerous nature of his less than salubrious occupation is a poetic contradiction to her sheltered upbringing, and only fuels their passion.
But as life becomes more complicated, will the return of dark elements from Jack's past ruin their chance at happiness?
Read more about Cheryl and her books
Australian Author
Author of rural romance and now the bestselling historical fiction novels The Girl from Eureka and The Bushranger's Wife
Subscribe by email to receive our occasional blog posts – and never miss a new book release!
POSTSCRIPT
Standing together while keeping our distance
reading throughout the COVID-19 crisis
Many of our wonderful bookshops and online bookstores are changing the way they work simply to keep us reading.
We thank them all for the tremendous support to Australian authors and we will support them right back.
Don't forget! Purchasing a book on pre-order also means you are helping to keep the wheels of small and independent businesses turning. Check our Coming Soon page
BOOKTOPIA
have *currently waived all postage costs in Australia – go buy! Then find them on Facebook and give them a Like.
DYMOCKS
stores have online ordering and *individual stores throughout Australia are offering various means of buying and delivering books. Check with your local store. Find your local Dymocks store and then give them a Like on Facebook to keep up to date.
Find a Dymocks Store
https://www.dymocks.com.au/stores
BOOK DEPOSITORY
*Free postage even if the books are coming from overseas – but don't be disappointed if your favourite author's books are not available. It's one of those things – not every author's book is available on Book Depository.
https://www.bookdepository.com/publishers/Australian
INDEPENDENT BOOKSHOPS
There are many in all states and territories. Some are offering *free postage for a certain length of time or free postage with orders over a certain amount. Check with your local independent bookshop. Contact them directly by phone or email or through their websites. Find them on Facebook and give them a Like to keep up to date.
BIGW
Order and *buy online including pre-orders
(*Standard delivery $3.90 – conditions apply)
TARGET
Order and *buy online
(*Free click & collect available, free home delivery on orders over a certain amount. Free delivery available for Club Catch members)
https://www.target.com.au/c/entertainment/books/adult-fiction/W406087
* Please note individual businesses may change their online purchasing conditions at any time. Always check with the individual business.
Stay up-to-date on the latest Australian fiction releases and news