5 Minute Spotlight – with Cathryn Hein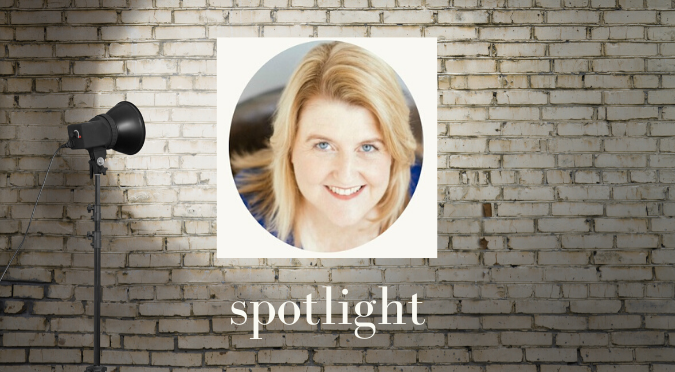 The spotlight is on our authors this year and we'll be bringing you regular and fascinating insights in a five minute read
Cathryn Hein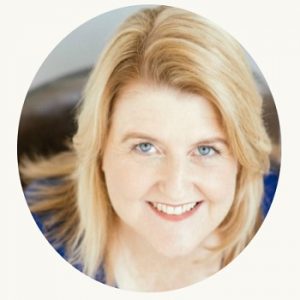 Bestselling Rural Romance and Romantic Adventure Author
Taking your heart on an adventure…
Hi everyone!
My name is Cathryn Hein and I'm a rural romance author with fifteen books under my belt and another (Serenity's Song) coming out in August. I also enjoy writing short stories and often share them with my newsletter subscribers. In fact, I'll be sharing another soon.
If you'd like to be included, join my subscriber gang here.
I'm originally from Mount Gambier in the lower south-east of South Australia, although these days I live in sunny Newcastle, NSW. Being a born and bred country girl with a degree in agricultural science and a background working the pasture seed industry, I have enormous love and empathy for country life and small towns. I especially adore rugged, rural men who are good with their hands, which is why I write them into my books. A safe way to live my fantasies!
I've always written. Growing up I wrote short stories and (cringeworthy) angsty poetry and it seemed natural to later branch into novels. I think the love of stories and writing comes from being a big reader. Oh, the adventure books provide! Not only adventure but feeling.
It must be forty years since I read The Black Stallion by Walter Farley (showing my age here) but the joy of that book still lingers. Alec's adventures with the Black were breathtaking, not to mention wildly romantic, and made my breath short and my heart pound, and long with so much passion to be just like him.
My reading tastes might have changed – although being horse mad from birth my taste in horsey books hasn't – but my hunger for that breathless, heart-pounding emotion that the best stories give hasn't.
That feeling is something I try to achieve with my own stories. For myself, because I love a good laugh/bawl/swoon/fret/sigh when I'm writing, and for readers who I know also long for that escape.
Two Quick Questions
eBook or paperback?
Ebooks. They're a godsend for people like me with terrible eyesight, although I still buy some paperbacks.
Chocolate or cake?
Oh gawd… both!
Cathryn's latest Australian fiction release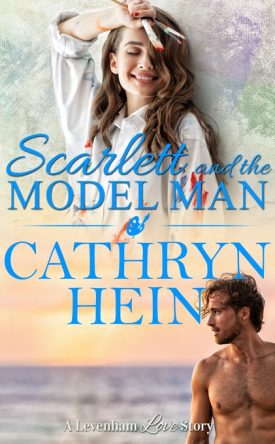 He might be the perfect model, but is he the right man for Scarlett?
When up-and-coming artist Scarlett Ash discovers the perfect model in small-town Levenham, she can't believe her luck. Her creativity abandoned her months ago and with her move to London to take up a prestigious residency fast approaching, she's desperate for a muse to bring it back.
Surfing dairy farmer Sam Greenwood is delivering milk when a gorgeous girl accosts him. Charmed by her invitation to model for a painting, Sam wants to say no. While Scarlett might be stunning, she's arty-farty weird, and he's flat out with his growing dairy business. Somehow, though, he can't resist.
As Scarlett struggles to find her way with her new work, Sam becomes determined to help. Scarlett is smart, talented and sympathetic to the unremitting toil of dairy farming, and they're both healing from failed relationships. Soon burgeoning friendship blossoms into so much more.
Knowing that London beckons and her time in Levenham is short, Scarlett resists the lure of love. She has no plans to return to Levenham, and big-hearted Sam deserves more than a brief fling followed by a quick goodbye. Except as their affair deepens, how can she leave the man who's not only given her back her passion but her heart?
Read more about Cathryn and her books and discover where to find her on social media
Subscribe by email to receive our occasional blog posts – and never miss a new book release!
POSTSCRIPT
Standing together while keeping our distance
reading throughout the COVID-19 crisis
Many of our wonderful bookshops and online bookstores are changing the way they work simply to keep us reading.
We thank them all for the tremendous support to Australian authors and we will support them right back.
Don't forget! Purchasing a book on pre-order also means you are helping to keep the wheels of small and independent businesses turning.
BOOKTOPIA
have *currently waived all postage costs in Australia – go buy! Then find them on Facebook and give them a Like.
DYMOCKS
stores have online ordering and *individual stores throughout Australia are offering various means of buying and delivering books. Check with your local store. Find your local Dymocks store and then give them a Like on Facebook to keep up to date.
Find a Dymocks Store
https://www.dymocks.com.au/stores
BOOK DEPOSITORY
*Free postage even if the books are coming from overseas – but don't be disappointed if your favourite author's books are not available. It's one of those things – not every author's book is available on Book Depository.
https://www.bookdepository.com/publishers/Australian
INDEPENDENT BOOKSHOPS
There are many in all states and territories. Some are offering *free postage for a certain length of time or free postage with orders over a certain amount. Check with your local independent bookshop. Contact them directly by phone or email or through their websites. Find them on Facebook and give them a Like to keep up to date.
BIGW
Order and *buy online including pre-orders
(*Standard delivery $3.90 – conditions apply)
TARGET
Order and *buy online
(*Free click & collect available, free home delivery on orders over a certain amount. Free delivery available for Club Catch members)
https://www.target.com.au/c/entertainment/books/adult-fiction/W406087
* Please note individual businesses may change their online purchasing conditions at any time. Always check with the individual business.
Stay up-to-date on the latest Australian fiction releases and news