5 Minute Spotlight – with Alissa Callen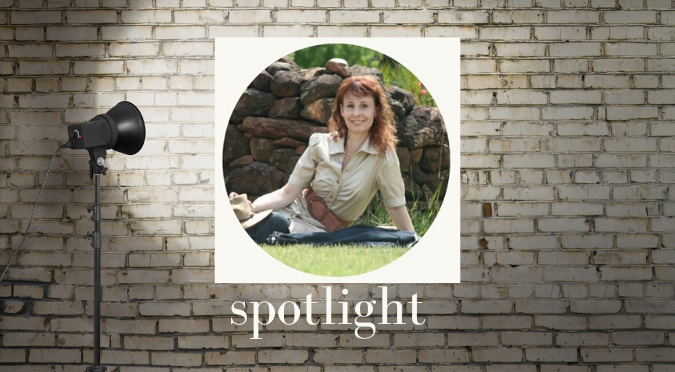 The spotlight is on our authors this year and we'll be bringing you regular and fascinating insights in a five minute read
Alissa Callen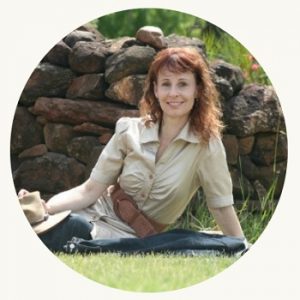 USA Today and International Bestselling Australian Author
Rural and Small Town Fiction
Dusty roads. Secrets. Romance.
Rural Inspiration
People often ask me where I get my story ideas from. Thankfully I write rural as inspiration is all around me where I live on our small family farm in the beautiful central west of NSW.
For The Boundary Fence, it was a trip to my country grocery story that triggered the main plot idea.
As the heroine, Ella, was a vet I wanted a hero who had a connection to animals (she could never fall for someone unless they loved animals as much as she did) but no idea I'd so far thought of had felt right. Then in the car park amongst the regular utes I saw a truck with the name of a local bison farm on the side. I was familiar with the thunder beasts after living in the Rocky Mountains of America, and also from visits to the Western Plains Dubbo Zoo, and instantly the story fell into place.
Essential on any bison farm are strong and high fences and this led to the concept of a physical boundary fence as well as a metaphorical one between two neighbours. Patient Ella has waited a long time for her happily-ever-after and Saul is the perfect man to bring Ella peace. In return, Ella is the only one who can help Saul deal with not only his bison, but also his demons.
Unfortunately this book was also always going to be about dust and storms as it was written during the drought. Often while I'd be writing, outside the window of my farm office there'd be a sky-high wall of dust travelling eastwards. Thankfully we now have had rain and where as last year's winter oats crop barely covered the red dirt, this year's one is already green and lush.
I hope you enjoy all the fragments of my real life woven into my books. I look forward to introducing everyone to a new small town in my upcoming new series set in the rugged Australian high country where my parents have a farm. Snowy Mountains Daughter will be out January 2020 and is a book about a peony flower farmer heroine and a silo-painting artist hero.
Two Quick Questions
eBook or paperback?
I have an affinity with both 🙂I love the comforting weight of a physical book in my hand but as my eyes are not what they used to be I also appreciate being able to make the font of an eBook really, really large on my iPad.
Chocolate or cake?
Chocolate. Thanks to my son I am spending isolation working my way through an enormous bag of Hershey (gluten free) chocolate kisses.
Alissa's latest Australian fiction release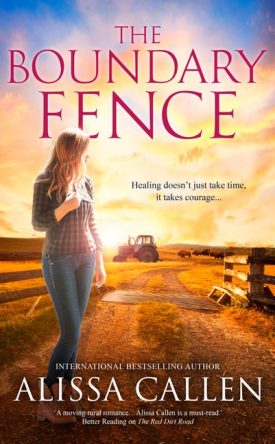 A warm-hearted and touching story about recovering after trauma, love and community. A new Woodlea rural romance by bestselling Australian author Alissa Callen.
Healing doesn't just take time, it takes courage…
The scars country vet Ella Quinlivan hides are not solely on the outside. Men are off-limits. She fills her world with her friends, work and the colourful community of small town Woodlea. She also becomes custodian of a sandstone cottage of an elderly friend whose teenage daughter went missing two decades ago.
With a broken marriage behind him, Saul Armstrong is determined to recapture his dreams by bringing American bison to the Australian bush. He intends to stick to his side of the high wire fence that divides his farm from his distracting new neighbour, Ella.
When Saul calls out Ella for a bison emergency she isn't just thrown out of her comfort zone by dealing with an unfamiliar animal. Slow-smiling and guarded Saul stirs emotions she'd long ago discarded.
When the summer heat parches the landscape and dust obscures the sun, hidden secrets come to light. Not only will Ella and Saul be tested, the connection forged between them will be threatened. Will love be enough to guarantee their freedom or will fear continue to dictate the direction their lives will take?
Read more about Alissa and her books and discover where to find her on social media
Subscribe by email to receive our occasional blog posts – and never miss a new book release!
POSTSCRIPT
Standing together while keeping our distance
reading throughout the COVID-19 crisis
Many of our wonderful bookshops and online bookstores are changing the way they work simply to keep us reading.
We thank them all for the tremendous support to Australian authors and we will support them right back.
Don't forget! Purchasing a book on pre-order also means you are helping to keep the wheels of small and independent businesses turning.
BOOKTOPIA
have *currently waived all postage costs in Australia – go buy! Then find them on Facebook and give them a Like.
DYMOCKS
stores have online ordering and *individual stores throughout Australia are offering various means of buying and delivering books. Check with your local store. Find your local Dymocks store and then give them a Like on Facebook to keep up to date.
Find a Dymocks Store
https://www.dymocks.com.au/stores
BOOK DEPOSITORY
*Free postage even if the books are coming from overseas – but don't be disappointed if your favourite author's books are not available. It's one of those things – not every author's book is available on Book Depository.
https://www.bookdepository.com/publishers/Australian
INDEPENDENT BOOKSHOPS
There are many in all states and territories. Some are offering *free postage for a certain length of time or free postage with orders over a certain amount. Check with your local independent bookshop. Contact them directly by phone or email or through their websites. Find them on Facebook and give them a Like to keep up to date.
BIGW
Order and *buy online including pre-orders
(*Standard delivery $3.90 – conditions apply)
TARGET
Order and *buy online
(*Free click & collect available, free home delivery on orders over a certain amount. Free delivery available for Club Catch members)
https://www.target.com.au/c/entertainment/books/adult-fiction/W406087
* Please note individual businesses may change their online purchasing conditions at any time. Always check with the individual business.
Stay up-to-date on the latest Australian fiction releases and news