30 Books in 2020 – How Many Have You Read?
Published:
December 4, 2020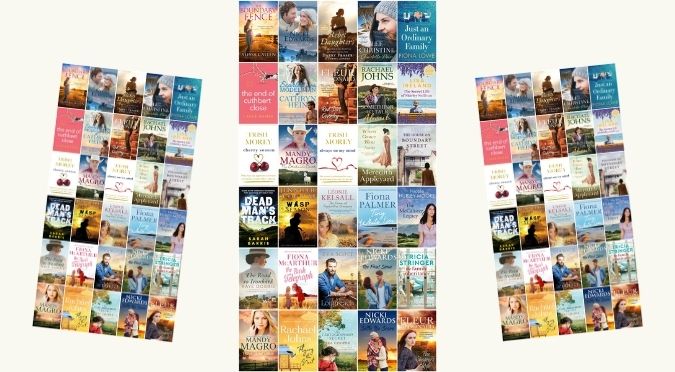 We're thrilled to bring you our annual tally of books published this year from our group member authors
Browse the list, read the story blurbs, and let us know how many you've read!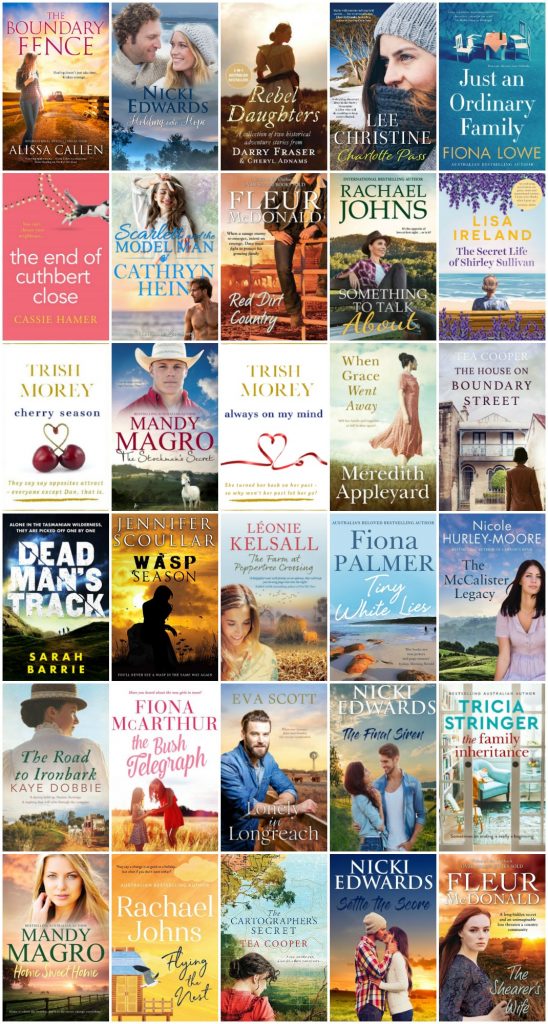 In month of release order from January 2020 to December 2020… Plus all those brand new releases coming soon from some of your favourite authors.
ALISSA CALLEN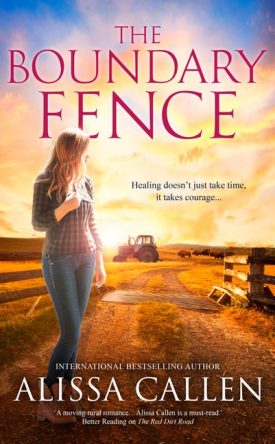 A warm-hearted and touching story about recovering after trauma, love and community. A new Woodlea rural romance by bestselling Australian author Alissa Callen.
Healing doesn't just take time, it takes courage…
The scars country vet Ella Quinlivan hides are not solely on the outside. Men are off limits. She fills her world with her friends, work and the colourful community of small town Woodlea. She also becomes custodian of a sandstone cottage of an elderly friend whose teenage daughter went missing two decades ago.
With a broken marriage behind him, Saul Armstrong is determined to recapture his dreams by bringing American bison to the Australian bush. He intends to stick to his side of the high wire fence that divides his farm from his distracting new neighbour, Ella.
When Saul calls out Ella for a bison emergency she isn't just thrown out of her comfort zone by dealing with an unfamiliar animal. Slow-smiling and guarded Saul stirs emotions she'd long ago discarded.
As the summer heat parches the landscape and dust obscures the sun, hidden secrets come to light. Not only will Ella and Saul be tested, the connection forged between them will be threatened. Will love be enough to guarantee their freedom or will fear continue to dictate the direction of their lives?


COMING SOON and up for pre-order now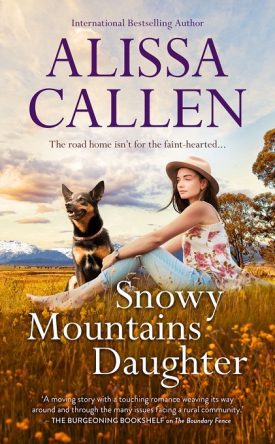 Welcome to Bundilla. A new close-knit community where romance can blossom. A compelling story of homecoming and family secrets from bestselling Australian author Alissa Callen.
The road home isn't for the faint-hearted…
Peony flower farmer Clancy Parker was born and bred in the Australian high country. Small-town Bundilla is the only place she will ever truly belong, even if staying means remaining alone. The man she'd loved is long gone and single men are as rare as a summer snowfall.
As soon as he could, street artist Heath MacBride escaped his complicated family and traded mountain peaks for city concrete. Now a commission to paint a mural on Bundilla's water tower brings him home. It doesn't matter how long he's been away, the animosity of his cattleman father hasn't waned. As soon as the water tower is painted, he will be gone.
But between steadfast Clancy, who'd once been his muse, a free-spirited kelpie who becomes his shadow and a corrosive family secret, his best laid plans disintegrate. When life again backs him into a corner, will he have no choice but to leave or will he and Clancy have the second chance they'd each thought would forever remain out of reach?


NICKI EDWARDS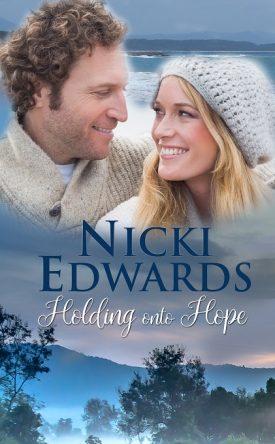 Stuck in a stressful job and trapped in a toxic relationship, paediatric oncology nurse Hope Rossi needs to run. When her cousin Courtney begs for her help, Hope is on the next bus to Macarthur Point – the quaint seaside fishing village that was home to her happiest childhood memories.
Veterinarian Mitchell Davis loves his life in Macarthur Point and loves caring for all creatures great and small at the animal hospital he proudly owns. After a troubled upbringing, he's finally found peace, people who love him unconditionally, and a place to call home.
When Hope comes back to town after fifteen years away, Mitch has no idea whether she'll still have feelings for him. Fearful of being hurt, Mitch has never admitted how he feels about Hope to anyone – not even her.
How can he hold onto Hope and convince her that staying in Macarthur Point doesn't mean giving up her freedom? Or should he take a risk and give up the life he's made for himself for a chance of love, even if that means leaving the one place he feels safe.


CHERYL ADNAMS
A special paperback bindup including stories from Cheryl Adnams and Darry Fraser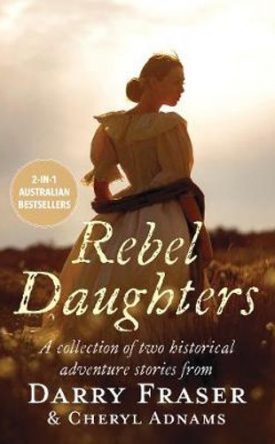 The Girl From Eureka by Cheryl Adnams
On the sun-drenched goldfields of Eureka, a wild colonial girl and an honour-bound soldier will break all the rules to claim a love worth more than gold …
Ballarat, Australia 1854
Gold miner Indy Wallace wants nothing more than to dig up enough gold to give her mother an easier life. Wild and reckless, and in trouble more often than not, Indy finds herself falling for handsome, chivalrous, British Army Lieutenant Will Marsh. But in the eyes of immigrant miners, soldiers are the enemy.
Will has been posted to Ballarat with a large contingent of Her Majesty's Army to protect the Crown gold and keep the peace. But once he meets rebellious Indy, he doubts he'll ever be at peace again. As Will and Indy's attraction grows, their loyalties are tested when the unrest between miners and the military reaches breaking point.
On opposite sides of the escalating conflict, can their love survive their battle of ideals? And will any of them survive the battle of the Eureka Stockade?
Daughter of the Murray by Darry Fraser
1890s, River Murray, Northern Victoria
Living with her foster family on the banks of the River Murray, Georgina Calthorpe is dreading the return of their son, Dane MacHenry. She knows he will direct his fury about the declining state of the crumbling homestead at her. Proven right, Georgina flees, but when Dane learns she has stolen his prized stallion, he gives chase.
As their fates become intertwined with a businessman keeping a dark secret who offers Georgina apparent security in marriage, none of them could imagine the toll the changing social landscape will have. Will Georgina's path lead her into grave danger, or will she survive and fulfil her destiny?

COMING SOON and up for pre-order now
Paperback edition (also available in eBook)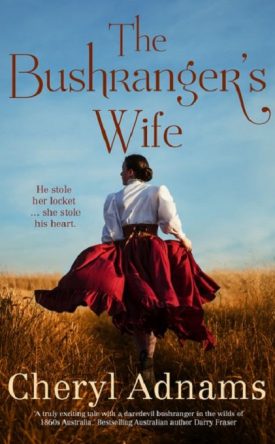 He stole her locket … she stole his heart.
Central Highlands of Victoria, 1861
Jack the Devil's reputation precedes him. The most notorious bushranger on the Central Highlands, nothing throws him off his game … until he holds up Prudence Stanforth and her grandmother. With her sweeping red hair and complete lack of fear, Jack can't help but be captivated by the feisty Pru.
Weeks later, Pru crosses paths with the respectable businessman, Jack Fairweather, and it's not long before she recognises him as the bushranger who stole her beloved necklace. His price for the locket's return is her silence … and a kiss. A kiss that sparks something inside them both.
When Pru discovers her grandmother has been keeping a devastating secret, running away with Jack the Devil is the perfect escape for her broken heart. The dangerous nature of his less than salubrious occupation is a poetic contradiction to her sheltered upbringing and only fuels their passion. Until that danger becomes a reality. Between the return of dark elements from Jack's past and authorities intent on his capture, Jack and Pru must fight for their future together … or risk losing everything.
A rollicking historical tale about following your heart, finding home in unexpected places – and bushrangers.


LEE CHRISTINE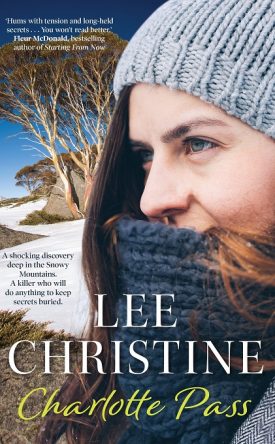 When ski patroller Vanessa Bell discovers human bones high on Mount Stillwell at Charlotte Pass ski resort, Detective Sergeant Pierce Ryder of the Sydney Homicide Squad is called in to lead the investigative team.
Arriving in the isolated, snowed-in village with Winterfest celebrations underway, Ryder soon determines that the bones are those of Celia Delaney, a young woman who disappeared from the ski resort in 1964 during the biggest winter storm in Australian alpine history.
When a second murder takes place, Ryder suspects that the deaths are related, and that the person responsible is still in the village. Amid the escalating tension, Ryder is desperate to make an arrest before the stakes rise even higher.
Set within the stunning Snowy Mountains, this intriguing mystery uncovers deadly, long-buried secrets in the valleys and mountains of this iconic area.


COMING SOON and up for pre-order now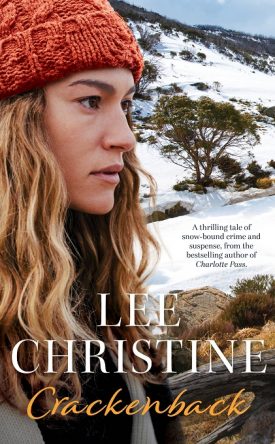 Detective Sergeant Pierce Ryder of the Sydney Homicide Squad is on the hunt for notorious fugitive Gavin Hutton.
After months of dead-ends, the breakthrough Ryder has been hoping for leads him back to the New South Wales Snowy Mountains on the trail of the suspected killer.
Meanwhile, when an injured man bursts into the remote Thredbo lodge managed by Eva Bell, her first instinct is to protect her daughter, Poppy. The terrifying arrival of Jack Walker turns Eva's world upside down as the consequences of Jack's presence become clear.
With a killer on the loose, Jack Walker and Ryder are tangled in the same treacherous web – spun across the perilously beautiful Crackenback Range.


FIONA LOWE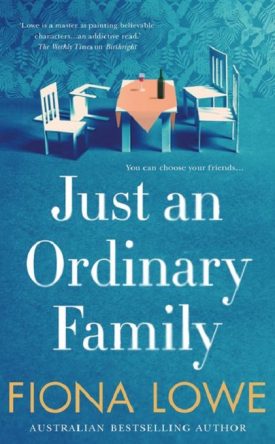 Every family has its secrets…
Alice Hunter is smarting from the raw deal life has thrown her way: suddenly single, jobless and forced to move home to her parents' tiny seaside town. And now she faces an uncomfortable truth. She wants her twin sister Libby's enviable life.
Libby's closest friend Jess Dekic has been around the Hunter family for so long she might as well be blood. She's always considered herself a sister closer to Libby than Alice ever could be…
Libby Hunter has all of life's boxes ticked: prominent small-town doctor, gorgeous husband and two young daughters. But when she is betrayed by those she loves most, it reveals how tenuous her world is…
For Karen Hunter, her children are a double-edged sword of pain and pride. She's always tried to guide her girls through life's pitfalls, but how do you protect your children when they're adults?
As the family implodes, the fallout for these four women will be inescapable…


COMING SOON and up for pre-order now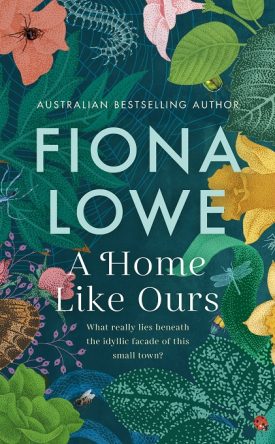 A picturesque small town, a cosy community garden, a facade of tolerance and acceptance – but when three women with wildly different loyalties come together, what secrets and lies will be revealed? A timely novel exploring prejudice and privilege, from bestselling Australian author Fiona Lowe.
Tara Hooper is at breaking point. With two young children, a business in a town struggling under an unexpected crime wave, and her husband more interested in his cricket team than their marriage, life is a juggling act. Then, when new neighbours arrive and they are exactly the sort of people the town doesn't want or need, things get worse.
Life has taught Helen Demetriou two things: being homeless is terrifying and survival means keeping your cards close to your chest. Having clawed back some stability through her involvement in the community garden, she dares to relax. But as she uncovers some shady goings-on in the council, that stability turns to quicksand.
For teenage mother Jade Innes, life can be lonely among the judgement of the town and the frequent absences of her boyfriend. A chance encounter draws her into the endangered community garden where she makes friends for the first time. Glimpsing a different way of life is enticing but its demands are terrifying. Does she even deserve to try?
Can such disparate women unite to save the garden and ultimately stop the town from tearing itself apart?


CASSIE HAMER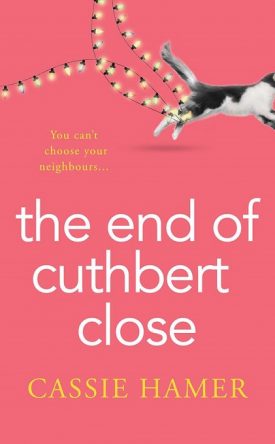 From bestselling author Cassie Hamer, comes a hilarious tale of warring neighbours in Australian suburbia, with a mystery at its heart.
You can choose your friends, but you can't choose your neighbours. (Trad. proverb, origin: Australian suburbia)
Food stylist Cara, corporate lawyer Alex and stay-at-home mum Beth couldn't be more different. If it wasn't for the fact they live next door to each other in Cuthbert Close, they'd never have met and bonded over Bundt cake. The Close is an oasis of calm and kindness. The kind of street where kids play cricket together and neighbours pitch in each year for an end of summer party.
But no one's told Charlie Devine, glamorous wife of online lifestyle guru, The Primal Guy. When she roars straight into the party with her huge removal truck and her teenage daughter with no care or regard for decades-old tradition, the guacamole really hits the fan.
Cara thinks the family just needs time to get used to the village-like atmosphere. Beth wants to give them home cooked meals to help them settle in. Alex, says it's an act of war. But which one of them is right? Dead guinea pigs, cruelly discarded quiches, missing jewellery, commercial sabotage and errant husbands are just the beginning of a train of disturbing and rapidly escalating events that lead to a shocking climax.
When the truth comes out, will it be the end of Cuthbert Close?


CATHRYN HEIN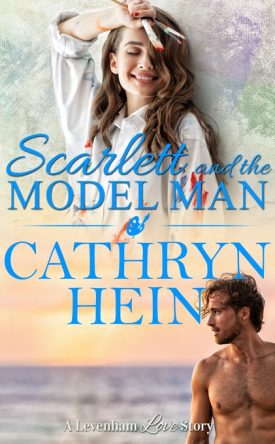 He might be the perfect model, but is he the right man for Scarlett?
When up-and-coming artist Scarlett Ash discovers the perfect model in small-town Levenham, she can't believe her luck. Her creativity abandoned her months ago and with her move to London to take up a prestigious residency fast approaching, she's desperate for a muse to bring it back.
Surfing dairy farmer Sam Greenwood is delivering milk when a gorgeous girl accosts him. Charmed by her invitation to model for a painting, Sam wants to say no. While Scarlett might be stunning, she's arty-farty weird, and he's flat out with his growing dairy business. Somehow, though, he can't resist.
As Scarlett struggles to find her way with her new work, Sam becomes determined to help. Scarlett is smart, talented and sympathetic to the unremitting toil of dairy farming, and they're both healing from failed relationships. Soon burgeoning friendship blossoms into so much more.
Knowing that London beckons and her time in Levenham is short, Scarlett resists the lure of love. She has no plans to return to Levenham, and big-hearted Sam deserves more than a brief fling followed by a quick goodbye. Except as their affair deepens, how can she leave the man who's not only given her back her passion but her heart?


FLEUR McDONALD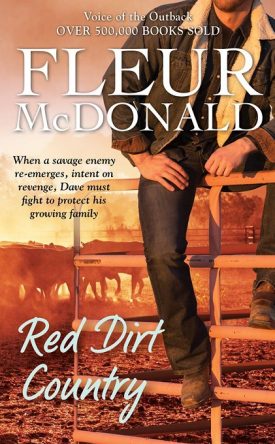 Detective Dave Burrows returns in another suspenseful rural crime novel from bestselling author Fleur McDonald.
Returning to Perth after a near-fatal undercover case in outback Queensland, Dave Burrows, now a Detective Senior Constable in the stock squad, receives an ultimatum from his deeply unhappy wife, Melinda.
Before Dave and Mel's problems can be resolved, Dave is sent to the far north of Australia on a stock theft investigation. He finds two cattle stations deep in a complex underbelly of racial divide, family secrets, long-repeated lies, kidnapping and murder.
Facing one of the biggest challenges of his policing life and the heartbreaking prospect of losing his family, Dave can't imagine things getting worse. But there's a hidden danger, intent on revenge, coming right for him.


RACHAEL JOHNS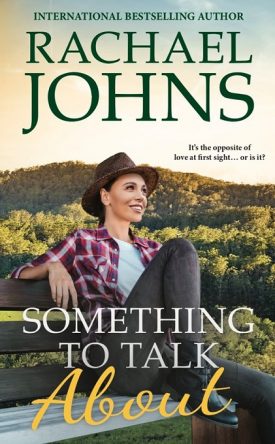 It's the opposite of love at first sight…or is it?
Dairy farmer Tabitha Cooper-Jones has a heart of gold, yet she's the eternal bridesmaid. Everyone's best mate. Despite facing some serious challenges over the years, she's built a successful ice-cream business and cafe, she's adored by her family and is an integral part of her hometown – there's just one thing missing from her life. But the last thing Tab wants is a man – or worse, love – to stop her achieving her dream.
In town for a temporary teaching contract, Fergus McWilliams thinks the small community of Walsh will be the perfect place to stay under the radar but he couldn't be more wrong. Suddenly, the kids' cricket team coached by Ferg is inundated with female supporters – single female supporters – and that's only the beginning.
The only woman who doesn't seem to have her sights set on Ferg is Tabitha. Despite a disastrous first meeting and a visit from a past love, circumstances keep throwing them together. Neither can deny the sparks between them, but can friendship even be possible for these two strong-willed people?
A moving story of overcoming obstacles and learning to love, from ABIA award-winning author Rachael Johns.


LISA IRELAND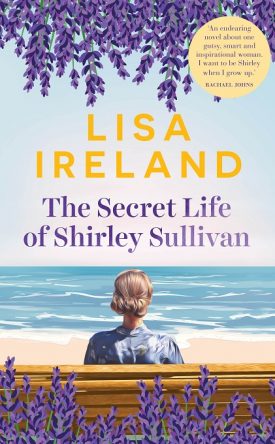 The Secret Life of Shirley Sullivan is a charming, nostalgic and heartwarming story for women of any age – and it all begins when 79-year-old Shirley kidnaps her husband from his nursing home for one final adventure . . .
'Elderly. Is that how the world sees me? A helpless little old lady? If only they knew. I allow myself a small smirk.'
When Shirley Sullivan signs her 83-year-old husband, Frank, out of the Sunset Lodge Nursing Home, she has no intention of bringing him back.
For fifty-seven years the couple has shared love, happiness and heartbreak. And while Frank may not know who his wife is these days, he knows he wants to go home. Back to the beach where they met in the early 1960s . . .
So Shirley enacts an elaborate plan to evade the authorities – and their furious daughter, Fiona – to give Frank the holiday he'd always dreamed of. And, in doing so, perhaps Shirley can make amends for a lifelong guilty secret . . .


TRISH MOREY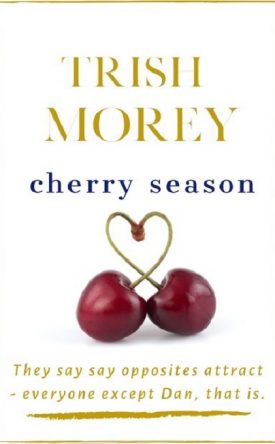 When orchardist, Dan Faraday's sisters buy him a dating subscription for his 37th birthday, Dan is unimpressed.
He doesn't need help. He knows exactly the kind of wife he needs – someone sensible and grounded, someone looking to settle, down just like him.
Enter Lucy. Hired as a cherry picker for the season, Lucy is everything Dan's not. A free spirit who lives for the moment, it's not long before Dan and Lucy rub each other up the wrong way, and sparks start flying.
As the season progresses, inconvenient spark turns to unintended sizzle, and Lucy and Dan find themselves increasingly drawn to each other.
But Lucy's not looking for permanent and Dan's not looking for temporary, so as cherry season draws to a close, can these two very different people find common ground before it's too late?

MANDY MAGRO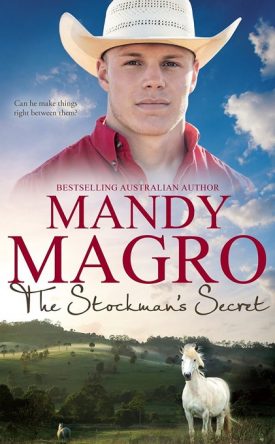 From a leading rural romance author comes an inspiring novel about having the courage to forgive past mistakes, set in the heart of the Australian countryside.
Secrets can unite, and they can divide. Will he be able to make things right between them?
In the small town of Little Heart, Juliette Kerr and Joel Hunter are drawn together by their shared experience being targeted by school bullies. But when the bullying takes a drastic turn, Juliette can see no other way to protect Joel from the aftermath than to break his heart and make him leave her behind. Devastated and confused, Joel packs his bags, heading far away in the heart of the outback to jackaroo at Rosalee Station for as long as it takes his heart to heal.
A decade later, Joel returns to mend fences with his family and to offer Juliette support. He's no longer the hot-tempered young man who left, but he's never stopped loving her. Is it finally time to make things right between them? Will these two lovers find a way to make peace with the past and regain their future together?


TRISH MOREY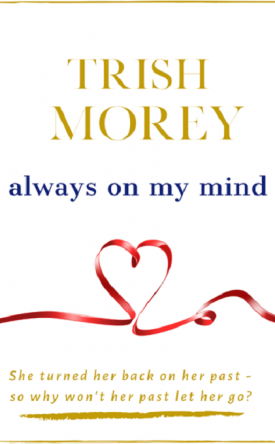 From the golden wheat fields of Yorke Peninsula, to the financial hub of New York City…
Ten years ago, Pip Martin traded the tragedy and secrets of her past on South Australia's Yorke Peninsula, for a financial career half a world away in New York City. But now Pip's Alzheimers-ridden gran is dying andit's time for one last goodbye.
… and home again
Except the past Pip was so happy to flee is still there, including Luke Trenorden, the man she loved before betrayal and old secrets tore them apart. Pip Martin is the last person Luke Trenorden wants to see. If only her haunting vulnerability didn't remind him of what they'd lost.
And that's when it gets really tough.
Together Luke and Pip solve the mystery of her past, and between them the spark still smoulders brightly. But Pip's about to return to NYC and the life she says she wants, and Luke's about to lose her all over again. But after all they've shared, can either of them ever be really happy apart?

MEREDITH APPLEYARD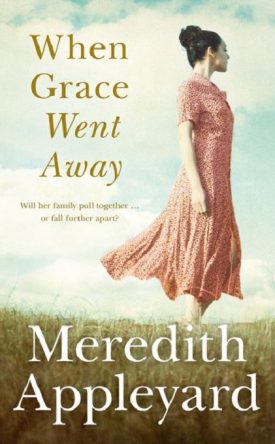 She's gone … will her family pull together, or fall further apart?
'Functionally dysfunctional.' That's how financial analyst Grace Fairley describes her family in the small South Australian farming community of Miners Ridge – a family fractured by tragedy and kept that way by anger, resentment and petty jealousies. As the eldest sibling, Grace tries to keep the family in touch, but now she's accepted a promotion to the London office. Time-zones and an enormous workload mean she's forced to take a step back, although she finds time to stay in contact with Miners Ridge landscape gardener Aaron Halliday.
Sarah Fairley, Grace's mother, fled Miners Ridge and her embittered husband eight years ago. Now, in the absence of Grace, she finds herself pulled back to the small town where her estranged children and grandchildren live. Drawn into the local community, and trying to rebuild family relationships, she uncovers a long-kept secret that could change her world …
Can Grace, Sarah and their family find a way to heal?
Who will have the courage to make the first move?


TEA COOPER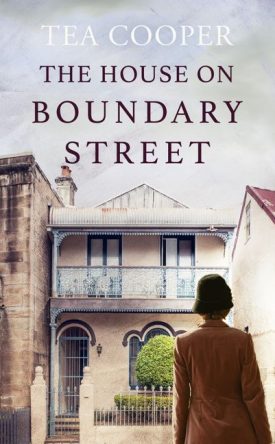 From a bestselling Australian author comes a tale of double-dealing, adventure and the dark underbelly of 1920s Sydney…
In the aftermath of World War I, Sydney is no place for the fainthearted. Sly grog shops thrive, the cocaine trade flourishes and brothels abound. Into this big dark city comes fresh-faced country girl, Dolly Bowman, ready to risk everything in pursuit of her dreams. After all it's the 1920s – time to turn her back on her terrible childhood and search for her future.
Cynthia Burton's life changes irrevocably the day she steps over the threshold of the house on Boundary Street. Determined to survive the only way she can, she breaks into the world of money and matinee idols in order to fulfil a promise she made and now there's no going back.
As Dolly and Cynthia lives entangle they find themselves drawn into a far-reaching web of lies, intrigue and double dealing. Could it be that the house on Boundary Street, once their safe haven, offers nothing more than a dangerous facade?

The House on Boundary Street is a revised and expanded edition of the novel originally published as Jazz Baby.


SARAH BARRIE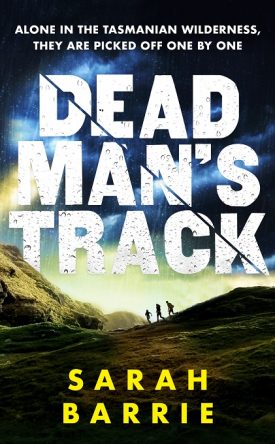 Alone in the wilderness, they are picked off one by one … Gripping, standalone romantic thriller from an author at the top of her game, for readers of The Dark Lake and The Dry.
A tragic accident, a terrible crime, an unknown threat …
Scarred by a recent tragedy on Federation Peak, Tess Atherton is reluctant to guide a group of young hikers in the wild Tasmanian winter, but it seems safer than remaining amid the violence that threatens them in Hobart. Little does she know that she has brought the danger with her …
Detective Senior Sergeant Jared Denham is closing in on a serial killer, but someone doesn't want him getting to the truth and the case is becoming personal. He already owes Tess his life, and wants to return the favour – but when it comes to enemies, Jared may be looking in the wrong direction.
Time is running out, and death is stalking them both …


JENNIFER SCOULLAR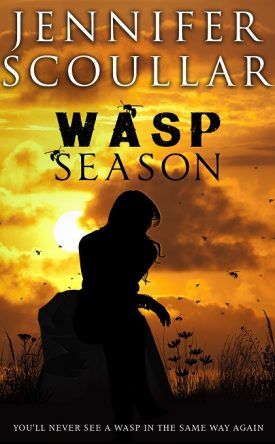 You'll never see a wasp in the same way again …
When Beth's marriage ends, she's determined to build a new life in the country for herself and her children. A quiet life lived closer to nature. She thinks she's achieved the impossible – a civilised separation, a happy home and a cordial relationship with her estranged husband, Mark. There's even the promise of new love on the horizon. But when Mark tries to change the rules, Beth's peaceful world is turned upside down.Disturbingly, she also discovers that European wasps have invaded her garden.
Beth's obsession with them and their queen holds up a distorted mirror to the human drama. As the chaos in Beth's life gathers momentum, connections between the two worlds come sharply into focus. The lives of Beth and the others are neither separate to, nor safe from, the natural world.
AUTHOR'S NOTE  In this series of Wild Australia Stories I tell tales of the people, wildlife and land that I love. But there is more to wild Australia than brumbies, dingoes, dolphins and the magnificent outback. As a passionate conservationist and amateur naturalist, I'm interested in all aspects of nature. One thing I've learned is that it's not always about the big things. Little creatures have a surprising impact on our lives. If you're squeamish about insects, look away now. If you're fascinated by the Australian bush and the way all creatures great and small are connected, then Beth's story is for you.


LEONIE KELSALL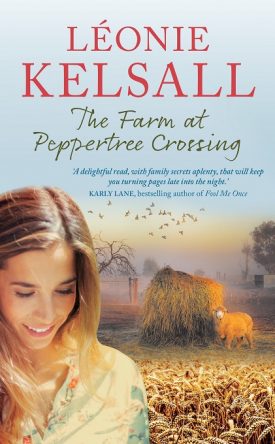 Accustomed to looking after herself, can Roni now embrace a different life gifted to her from an unknown aunt and a community ready to help? Or will the strings attached be her downfall?
An unexpected inheritance, a traumatic past and a family whose secrets are kept by the town
After a fractured childhood spent in foster homes, city-girl Roni has convinced herself that she has no need of anyone – other than her not-as-tough-as-he-looks rescued street cat, Scritches, and her unborn baby, who she's determined will feel all the love she's been denied.
Despite facing a bleak future, Roni distrusts the news of a bequest from an unknown aunt, Marian Nelson. But, out of options, she and Scritches leave Sydney behind, bound for the 800-acre property on the edge of the wheat fields of South Australia.
However, this is no simple inheritance: Marian seeks to control her legacy from beyond the grave by setting tasks that Roni must complete before she can claim the property and a life that could change her future. With everything at stake, Roni must learn to trust in the truth of Marian's most important lesson: everyone deserves love.
A captivating story of family, friendship and forgiveness.


FIONA PALMER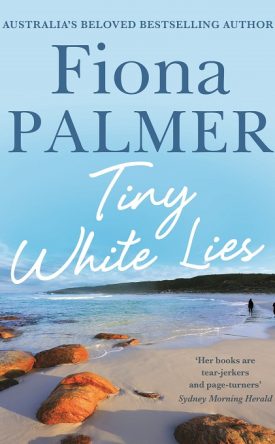 Two families escape the rat race to holiday at a remote coastal retreat, but what lies are they telling themselves and each other? The new family drama by beloved Australian storyteller Fiona Palmer
Ashley has recently lost her husband. Daughter Emily is being bullied online.
Best friend Nikki is holding a huge secret. And why is husband, Chris, receiving so many text messages lately?
Their teenage children are glued to technology, be it PlayStation, YouTube, Instagram, Snapchat . . .
The two women hatch a plan: for three weeks, both families will stay in a rustic, remote coastal camp with no phone reception. While the teenagers struggle to embrace this new world of self-entertaining in the rugged bushland, the adults are trying to maintain a certain facade.
Soon, around the flames of the camp fire, their tiny white lies might just begin to be exposed.


NICOLE HURLEY-MOORE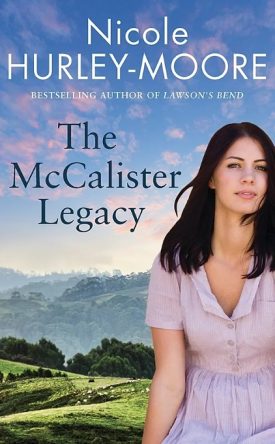 Someone is hiding a secret-one that could change Berry's life, and alter her tragic past.
As a child, Berry McCalister's family was torn apart by shocking violence. Eleven?years on, she returns to the small town of Harlington, determined to confront the past and, finally, to cut all ties and sell the family farm.
Complicating her desire to get out of Harlington, Berry is drawn to her childhood crush, Nate Tarant. He never knew she existed back then, but things change, and this time Nate seems to be very much aware of her presence.
Berry begins to question the long-believed story of what happened to her family. Will she ever find out the truth? And can one old rumour shed light on the real events of that night?


KAYE DOBBIE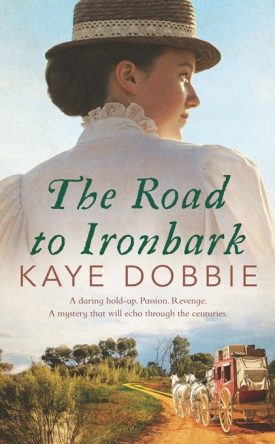 A daring hold-up. Passion. Revenge. A mystery that will echo through the centuries. A compelling romantic adventure, perfect for readers who love Darry Fraser.
1874,The Victorian Goldfields
In the town of Ironbark, Aurora Scott faces ruin as the railways supplant the Cobb & Co coach line, the lifeline of her hotel. Aurora is no stranger to adversity; the formidable publican has pulled herself from a murky past to build a respectable life in Ironbark. But when bushrangers storm the hotel, taking hostages as leverage for the Starburst Mine's payroll, Aurora has more trouble on her hands than she can handle.
This is no random act, but a complex scheme of revenge. The gang turn on each other. Shots ring out. And when the dust settles, the money has vanished, and so has Aurora Scott…
After 150 years, the mystery of the missing payroll has passed into folklore. And when journalist Melody Lawson helps her brother prepare for the town's annual Gold Hunt Weekend, she is just as drawn into the past as the tourists. But with a surprise inheritance her own family history becomes a puzzle, bound up with the fabled payroll – and as Melody follows the clues, danger mounts…


FIONA McARTHUR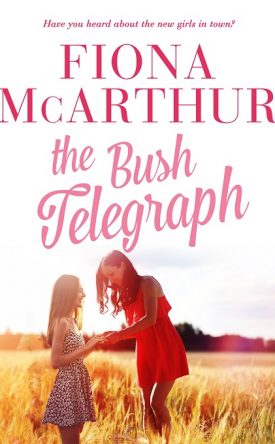 The heartwarming new medical rural romance from the bestselling author of The Desert Midwife.
Small towns and gossip go together like trees and birds.
It's been more than ten years since Maddy Locke left Spinifex, the small outback town where she gave birth to her daughter, Bridget. Now she's back to prove she's got what it takes to run the medical centre and face the memories of that challenging time in her life. But everything's changed – the old pub is gone, her new colleagues aren't pleased to see her, and it's drier and hotter than ever.
Station owner, Connor Fairhall, thought he'd left the drama behind in Sydney, but moving back to Spinifex with his rebellious son, Jayden, hasn't been the fresh start he'd envisioned. His brother, Kyle, is drinking too much and the only bright spot on the horizon is meeting Nurse Maddy, who's breathing new life into the weary town up the road, little by little.
Can Maddy ignore the rumours about Connor and risk her heart again? Or will the bush telegraph spread along the wire fences and stand in the way of trust?
From Australia's renowned midwife and bestselling author of The Desert Midwife, The Bush Telegraph is a romantic drama about love, friendship, community and the joys and challenges of life in the outback.


EVA SCOTT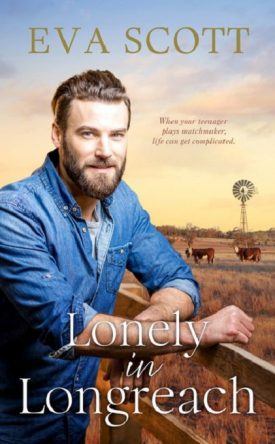 In the red heart of Queensland, two teenagers playing matchmaker are about to turn more than one life upside-down.
Widower Sam Costello has no time for love. When he's not working on his farm, he's trying to figure out how to connect with his teenage son Levi.
But Levi is about to finish high school, and he has big plans to move to Sydney for university with his best friend Maddie. If only he didn't feel so guilty about abandoning his dad. Maddie has her own reasons for wanting to go to Sydney and she's not going to let Levi's dad ruin her future happiness. Mr Costello needs a girlfriend and, with her talent for matchmaking, Maddie is the girl to make it happen. By the time Mr C figures out what she's done, surely he'll be too in love to be angry.
Journalist Sarah Lewis has a good job, a nice boyfriend and a safe life in Sydney. Though sometimes she wonders if life has more to offer than nice and safe. When she starts working on an article about finding love in the outback she finds herself asking whether journalists should become this invested in their research. But there's just something about Lonely in Longreach. Could it be that the man behind the dating profile is the key to the passion she has been looking for?
Sleepless in Seattle meets rural Australia in this fresh romantic comedy about optimism, online dating and love at first sight.


NICKI EDWARDS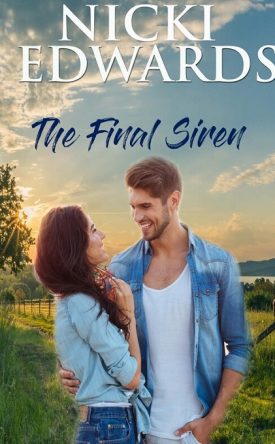 For a chance of happiness, will they follow their hearts?
Jed Delaney is a household name and considered one of the best ruckmen in the AFL. But after a devastating career-ending injury, he's faced with returning to the small town of Glengarrick to figure out what comes next.
Georgina Purcell always wanted to leave Glengarrick, but ten years after Jed left town taking a secret with him and breaking her heart in the process, she's still stuck wondering what her future holds.
When Jed walks back into her life acting like nothing has changed, sparks fly. But their feelings for one another can't change Jed's painful secret…that Georgie might be the reason for his retirement from the game he loves.
Will the lure of a new opportunity within the AFL be too much for Jed to walk away from? Or can he leave it all behind for a chance of happiness with Georgie?


TRICIA STRINGER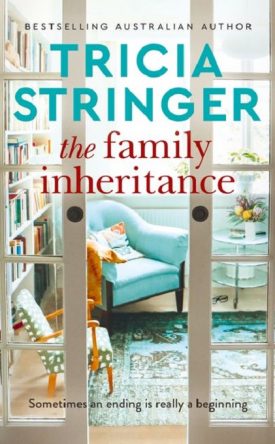 A toxic will plays havoc in the lives of three generations of women when they discover they have been living a lie. A keenly observed story of the danger of secrets, the legacy of betrayal and the power of family from a bestselling Australian author.
Sometimes an ending is really a beginning …
Felicity Lewis's fiftieth birthday party in her newly renovated home, loving husband and daughter Greta by her side, is going off with a bang when disaster strikes. Her father, Franklyn, with his usual impeccable timing, has keeled over and died.
For some members of the family, his wife Hazel for example, Franklyn's death is not the great loss it first appears to be. But when his toxic and inexplicable will is read out, it becomes clear that long-buried secrets are about to surface, starting with the astonishing reappearance of Hazel's long-lost sister.
Indeed, Franklyn's death sets in motion a chain of events that will cause three generations of Gifford family women to question everything they hold dear – their relationships, their loyalties, even their identities. Until, that is, they choose to fight back against their dark inheritance …
A clever, sympathetic and thought-provoking look at how a legacy of lies can seep through the generations and poison all it touches, and how the truth can set you free.


MANDY MAGRO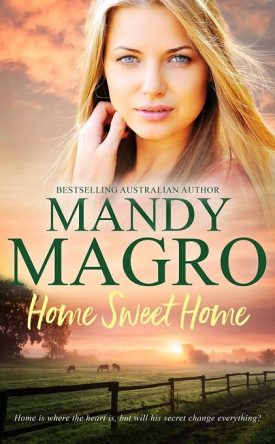 Set in the heart of the Australian countryside comes a gorgeous romance about the power of fate from bestselling author Mandy Magro.
What happens when fate gets a little helping hand?
Sienna Lewis knows firsthand about being an Aussie battler, but she has her beautiful daughter, Zara, to keep fighting for. One day she dreams of giving Zara the life and big family she deserves. For now, Sienna can only focus on her work at the hospital. But when she connects with a new patient who has driven away nearly everyone in his life, she is astounded when he leaves her his sprawling Far-North Queensland property.
Mason King has worked tirelessly to follow in the footsteps of his beloved cattleman neighbour, Max, by raising ethically farmed cattle – despite the stream of disapproval from his old-fashioned father. Little does he know that Max, having seen sparks fly between Mason and Sienna, has set up his own plan to bring Sienna to town.
As new neighbours, Mason and Sienna discover they cherish similar things in life and are drawn to each other. Although, there's a secret between them that could ruin everything…
When all seems lost, will fate then have another twist in store for them?


RACHAEL JOHNS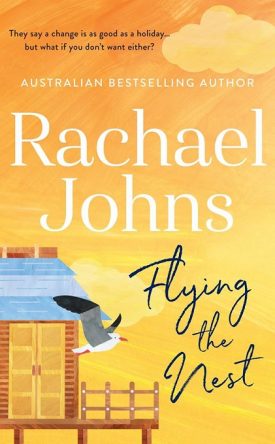 They say a change is as good as a holiday…but what if you don't want either?
Is her family's happiness more important than her own?
The first time Ashling Wood realises her marriage is on the rocks is when her husband, Adrian, suggests they try nest parenting. Heartbroken, Ash suddenly finds herself living a double life – one week with her children, the next cohabiting with her happily single sister-in-law. Her friends think the modern custody solution is an exciting opportunity for her to spread her wings, but all Ash wants is her family back together.
An offer to renovate a seaside cottage seems like the perfect distraction for Ash while waiting for Adrian to come to his senses. She's determined to fix her marriage as well as the cottage, but life gets even more complicated when she meets local fisherman Dan Emerson.
Soon, each home-stay becomes more dysfunctional, while for the other week Ash enjoys the peaceful life of the beachside community. The more time Ash spends in Ragged Point, the more she questions what she really wants. Is a sea-change the fresh start she needs to move on?
When tragedy calls Ash back to the city, she's torn between the needs of her family and her future.
Can her family life fit in with a permanent move to the beach or could Ash's new-found independence attract Adrian back to the nest?


TEA COOPER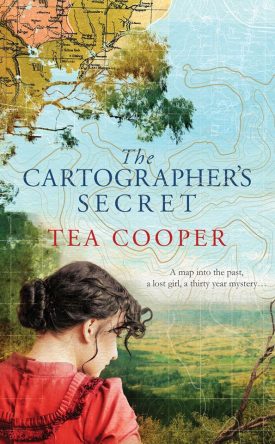 A young woman's quest to heal a family rift entangles her in one of Australia's greatest historical puzzles when an intricately illustrated map offers a clue to the fate of a long-lost girl. A mesmerising historical mystery set in the Hunter Valley from bestselling author Tea Cooper.
1880 The Hunter Valley
Evie Ludgrove loves to map the landscape around her home – hardly surprising since she grew up in the shadow of her father's obsession with the great Australian explorer Dr Ludwig Leichhardt. So when an advertisement appears in The Bulletin magazine offering a one thousand pound reward for proof of where Leichhardt met his fate, Evie is determined to figure it out – after all, there are clues in her father's papers and in the archives of The Royal Geographical Society. But when Evie sets out to prove her theory she vanishes without a trace, leaving behind a mystery that taints everyone's lives for 30 years.
1911
When Letitia Rawlings arrives at the family estate in her Model T Ford, her purpose is to inform her great aunt Olivia of a bereavement. But Letitia is also escaping her own problems – her brother's sudden death, her mother's scheming and her own dissatisfaction with the life planned out for her. So when Letitia discovers a beautifully illustrated map that might hold a clue to the fate of her missing aunt, Evie Ludgrove, her curiosity is aroused and she sets out to discover the truth of Evie's disappearance.
But all is not as it seems at Yellow Rock estate and as events unfold, Letitia begins to realise that solving the mystery of her family's past could offer as much peril as redemption.


NICKI EDWARDS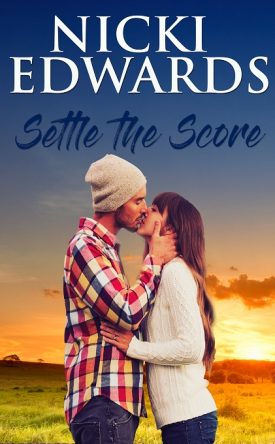 Should you keep score when it comes to love?
As an adopted only child, Annabel Norton, has always wanted children of her own. Having recently retired from playing semi-professional football for the AFLW, now would be the perfect time—except she's still reeling from the failure of her last relationship.
Special Operations Group police officer, Ben Naylor, loves the idea of a family, but with two marriages under his belt, he figures commitment isn't for a man like him. Especially as he needs time to process all he's lived through in his job. That's why it makes no sense that he falls head over heels for Annabel the very first time he sees her. He does the right thing and keeps his distance…and then she moves in next door.
As their feelings become impossible to deny, Annabel starts to think that they might be made for each other. That is until she learns about an unexpected secret in Ben's past. For a chance at happiness, can she open her heart and accept that a future with Ben could involve more than children of her own?


FLEUR McDONALD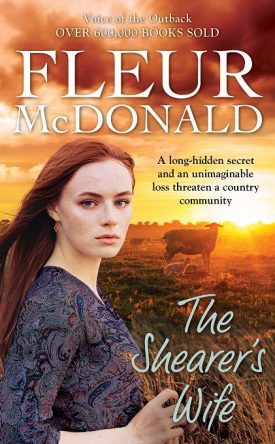 A riveting new novel of rural suspense from the bestselling Voice of the Outback.
1980: Rose and Ian Kelly arrive in the small South Australian town of Barker for supplies, before driving a further couple of hundred kilometres to begin shearing at Jacksonville Station. Rose, heavily pregnant with their first babies, worries that despite Ian's impending fatherhood he remains a drifter who dreams of the open road.
2020: When the Australian Federal Police swoop unheralded into Barker and make a shocking arrest for possession of narcotics, Detective Dave Burrows is certain there is more to the story than meets the eye.
After many months of grief over her brother's illness and death, journalist Zara Ellison is finally ready to begin a new chapter of her life and make a commitment to her boyfriend, Senior Constable Jack Higgins. But when she's assigned to investigate the Barker arrest, Jack begins to believe that Zara is working against him.
It takes a series of unconnected incidents in Zara's digging to reveal an almost forgotten thread of mystery as to how these two events, forty years apart, could be connected.


Also coming soon in January 2021 and available for pre-order now…
PENELOPE JANU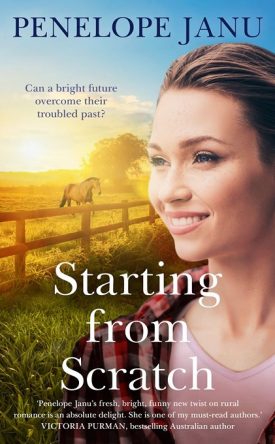 For readers of Karly Lane and Tricia Stringer…misunderstandings and injured pride stand in the way of true love in this charming rural romance from an award-winning and much-loved author.
After a troubled childhood and the loss of her beloved grandmother, Sapphie Brown finally finds somewhere to call home – the close-knit rural community of Horseshoe Hill.
The locals love Sapphie because she never gives up – as chair of the environment committee, with the children in her classes, the troubled teens at the youth centre, the ex-racehorses she cares for and even the neglected farmhouse and gardens she wants make her own. Sapphie gives second chances to everything and everyone. Except Matts Laarkin.
An impossibly attractive environmental engineer who travels the world, Matts was Sapphie's closest childhood friend. He came to deliver a warning – now he doesn't want to leave.
All Sapphie wants to do is forget their painful past, but thrown together they discover an attraction that challenges what they thought they knew about each other. Do they have a chance to recapture what they lost so long ago? Or will long-buried secrets tear them apart?
In the flowers she creates from paper and the beauty that grows on the land, Sapphie has found perfect imperfection. Could that be what love is like too?


We would all like to thank our readers for the tremendous support throughout 2020.
You mean the world to us. 
Feel free to leave us a comment – we really do love hearing from you!
Subscribe below by email to receive our occasional blog posts – and never miss a new book release
Stay up-to-date on the latest Australian fiction releases and news